The AT&T Performing Arts Center Announces 2015/2016 Broadway Series Season
---
MATILDA THE MUSICAL – September 23 – October 4, 2015
JERSEY BOYS – December 16 – 27, 2015
LOVE LETTERS – March 22 – April 3, 2016
CABARET – May 25 – June 5, 2016
BEAUTIFUL - THE CAROLE KING MUSICAL – June 7 – June 19, 2016
And A GENTLEMAN'S GUIDE TO LOVE AND MURDER
Coming in the 2016/2017 Season – dates to be announced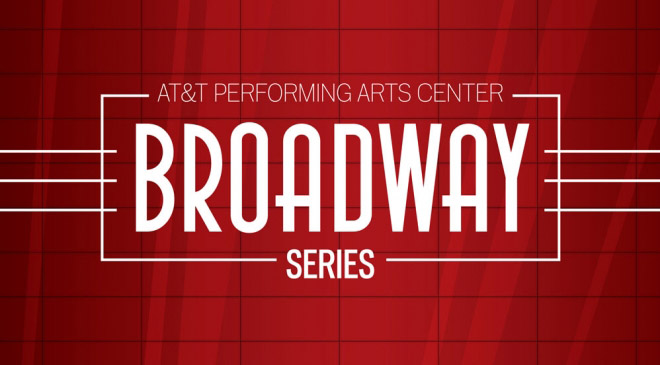 The nonprofit AT&T Performing Arts Center today announced the 2015/2016 season of its Broadway Series, featuring Matilda The Musical, Jersey Boys, Love Letters, Roundabout Theatre Company's Cabaret and Beautiful - The Carole King Musical.All performances will take place at the Margot and Bill Winspear Opera House. 
The Center also announced that its subsequent 2016/2017 season will be anchored by the current Broadway smash A Gentleman's Guide to Love and Murder.
Season subscriptions are available now. 
"This lineup brings so much of what is happening on Broadway to North Texas, in a way that offers something for everyone," said Doug Curtis, president and CEO of the Center. "In my opinion, our Broadway seasons just keep getting better every year."
Broadway Series subscribers enjoy free ticket replacement, discounted pre-paid
parking and the Center's inter-show ticket exchange, which provides the flexibility to exchange tickets for one show to another in the season (limit one exchange per season).
Center Circle members enjoy Broadway better than anyone else with a wide range of exclusive benefits. Member benefits include priority access to the best available seats, access to the Members Lounge for complimentary beverages at each performance and access to the Platinum Circle orchestra seating for Platinum Circle members. Membership donations not only help the nonprofit Center bring the very best in performing arts to North Texas, but also support the Center's community and education programs, including Community Partners which provides free tickets to those who would otherwise not have access. To join Center Circle with a membership donation, visit attpac.org/support or call Membership Services at 214-978-2888.
Five-show subscription packages for Orchestra seating are $450 for Tuesday through Friday performances and Sunday evening performances; and are $525 for Saturday evening performances and weekend matinees.
Subscription packages for the five-show season range from $135 for Starlight Circle seating to $1,000 for packages in the Cree Box Circle. 
Information is available at www.attpac.org/broadway.  Subscriptions may also be purchased by phone at 214-880-0202, or in person at the AT&T Performing Arts Center Information Center, 2353 Flora Street (Monday 10 a.m. – 6 p.m.; Tuesday thru Saturday 10 a.m. – 9 p.m.; Sunday 10 a.m. – 6 p.m.).
Note: For downloadable press photos and b-roll please visit www.attpac.org/press-center/. Please use the provided photo credits when publishing photos.
THE 2015/2016 BROADWAY SERIES
Matilda The Musical – September 23 – October 4, 2015
Matilda The Musical opened in April 2013 at Broadway's Shubert Theatre to rapturous reviews and has been celebrated on 10 "Top Ten" lists for 2013, including TIME Magazine's #1 Show of the Year.
The production has received four Tony Awards and a Tony Honor for Excellence in the Theater for each of the four girls who shared the title role, two Outer Critics Circle Awards, five Drama Desk Awards including Best Musical, and the New York Drama Critics Circle Award for Best Musical.
Winner of a record-breaking seven Olivier Awards including Best Musical, Matilda The Musical is based on the beloved novel by best-selling author Roald Dahl (Charlie and the Chocolate Factory, Fantastic Mr. Fox). It is the story of an extraordinary girl who dreams of a better life. Armed with a vivid imagination and a sharp mind, Matilda dares to take a stand and change her destiny.
Matilda The Musical is directed by Tony Award® winner Matthew Warchus (God of Carnage), who helms this production with a book by Tony Award®-winning playwright Dennis Kelly and music and lyrics by Australian comedian, musician and composer Tim Minchin.
Jersey Boys – December 16 – December 27, 2015
More than 53,511 theatergoers cheered when JERSEY BOYS made its
sell-out premiere at the AT&T Performing Arts Center in Dallas in 2012. Worldwide, more than 22 million people have seen JERSEY BOYS. And now, the show that was the highest grossing Broadway engagement in the Center's history will return to Dallas! JERSEY BOYS Award-winning Best Musical about Rock and Roll Hall of Famers The Four Seasons: Frankie Valli, Bob Gaudio, Tommy  DeVito and Nick Massi. This is the true story of how four blue-collar kids became one of the greatest successes in pop music history. They wrote their own songs, invented their own sounds and sold 175 million records worldwide –all before they were 30! JERSEY BOYS features their hit songs "Sherry," "Big Girls Don't Cry," "Rag Doll," "Oh What a Night" and "Can't Take My Eyes Off You."
"THE CROWD GOES WILD!" proclaims The New York Times.
The JERSEY BOYS creative team comprises two-time Tony Award®-winning director Des McAnuff, book writers Marshall Brickman and Rick Elice, composer Bob Gaudio, lyricist Bob Crewe and choreography by Sergio Trujillo.
JERSEY BOYS contains authentic, "profane Jersey language" and
is recommended for ages 12+
Love Letters – March 22 – April 3, 2016
Starring Ali MacGraw and Ryan O'Neal
Andrew Makepeace Ladd III wrote his first letter to Melissa Gardner to tell
her she looked like a lost princess. They were both seven years old. For the next fifty years, through personal triumphs and despair, through wars and marriages and children and careers, they poured out the secrets of their hearts to each other. They defied a fate that schemed to keep them apart, and lived — through letters — for the one most meaningful thing, their undying love for each other.
Ali MacGraw and Ryan O'Neal will star in this witty, revealing and unforgettable exploration of how intimacy can soften the boundaries between friendship and love. LOVE LETTERS is a funny and emotional portrait about the powerful connection of love.
Cabaret – May 25 – June 5, 2016
"There was a Cabaret and there was a Master-of-Ceremonies and there was a city called Berlin in a country called Germany. It was the end of the world…
…and I was dancing with Sally Bowles and we were both fast asleep…"
Direct from Broadway, the acclaimed masterpiece returns to Dallas! As part of their 50th Anniversary Season, the critically acclaimed and award-winning Roundabout Theatre Company is proud to present SAM MENDES (Skyfall, American Beauty) and ROB MARSHALL'S (Into the Woods and Chicago, the films) Tony Award®-winning production of CABARET.
Welcome to the infamous Kit Kat Klub, where the Emcee, Sally Bowles and a raucous ensemble take the stage nightly to tantalize the crowd––and to leave their troubles outside. But as life in pre-WWII Germany grows more and more uncertain, will the decadent allure of Berlin nightlife be enough to get them through their dangerous times?
Come hear some of the most memorable songs in theatre history, including "Cabaret," "Willkommen" and "Maybe This Time." Leave your troubles outside – life is beautiful at CABARET, JOHN KANDER, FRED EBB and JOE MASTEROFF's Tony-winning musical about following your heart while the world loses its way.
Beautiful - The Carole King Musical – June 7 – June 19, 2016
Long before she was Carole King, chart-topping music legend, she was Carol Klein, Brooklyn girl with passion and chutzpah. She fought her way into the record business as a teenager and, by the time she reached her twenties, had the husband of her dreams and a flourishing career writing hits for the biggest acts in rock 'n' roll. But it wasn't until her personal life began to crack that she finally managed to find her true voice. BEAUTIFUL – The Carole King Musical tells the inspiring true story of King's remarkable rise to stardom, from being part of a hit songwriting team with her husband Gerry Goffin, to her relationship with fellow writers and best friends Cynthia Weil and Barry Mann, to becoming one of the most successful solo acts in popular music history. Along the way, she made more than beautiful music, she wrote the soundtrack to a generation. Featuring a stunning array of beloved songs written by Gerry Goffin/Carole King and Barry Mann/Cynthia Weil, including "I Feel The Earth Move," "One Fine Day," "(You Make Me Feel Like) A Natural Woman," "You've Got A Friend" and the title song,
BEAUTIFUL has a book by Tony® Award-nominee and Academy® Award-nominated writer Douglas McGrath, direction by Marc Bruni, choreography by Josh Prince and took home two 2014 Tony® Awards and the 2015 Grammy® for Best Musical Theater Album. BEAUTIFUL is currently playing to sold out crowds at the Stephen Sondheim Theatre on Broadway.
2016-2017 Broadway Series
A Gentleman's Guide to Love and Murder
Getting away with murder can be so much fun… and there's no better proof than the knock-'em-dead hit show that's earned unanimous raves and won the 2014 Tony Award® for BEST MUSICAL—A GENTLEMAN'S GUIDE TO LOVE & MURDER!
Coming direct from New York, where a most gentlemanly NPR critic said he'd "NEVER LAUGHED SO HARD AT A BROADWAY MUSICAL," GENTLEMAN'S GUIDE tells the uproarious story of Monty Navarro, a distant heir to a family fortune who sets out to jump the line of succession, by any means necessary. All the while, he's got to juggle his mistress (she's after more than just love), his fiancée (she's his cousin but who's keeping track?), and the constant threat of landing behind bars! Of course, it will all be worth it if he can slay his way to his inheritance… and be done in time for tea. The Hollywood Reporter raves, "GENTLEMAN'S GUIDE RESTORES OUR FAITH IN MUSICAL COMEDY" and The New York Times cheers, "IT WILL LIFT THE HEARTS OF ALL THOSE WHO'VE BEEN PINING FOR WHAT SOMETIMES SEEMS A LOST ART FORM."
#       #        #
ABOUT THE AT&T PERFORMING ARTS CENTER

The AT&T Performing Arts Center is a nonprofit foundation that operates and programs three premier performance venues and a 10-acre park for music, opera, theatre and dance in the heart of downtown Dallas. Opened in October 2009, the Center helped complete the 30-year vision of the Dallas Arts District.
Audiences enjoy the best and most recent from Broadway; the finest in world dance and music co-presented with TITAS; top concerts, lectures and performers with Center Presents; and a five-year undertaking to present The Complete Works of William Shakespeare.  The Center also presents a wide range of free programming for audiences from every part of Dallas, including Patio Sessions concerts, Sunset Screenings, Local Motion fitness programs and Studio 2403, dance classes in Sammons Park.  The Center makes performance art accessible to thousands of local students through its education program, Open Stages.  Through a variety of special programs and benefits, the Center's members and volunteers are able to become involved and engaged in the arts.
Five esteemed resident companies utilize the Center's performance spaces: Anita N. Martinez Ballet Folklorico, Dallas Black Dance Theatre, The Dallas Opera, Dallas Theater Center and Texas Ballet Theater.
The Center's Margot and Bill Winspear Opera House, Dee and Charles Wyly Theatre, Elaine D. and Charles A. Sammons Park, and Annette Strauss Square are some of the finest venues for performances in the world, designed by internationally acclaimed architectural firms.
The Center's mission is to provide a public gathering place that strengthens community and fosters creativity through the presentation of performing arts and arts education programs.  For more information on the AT&T Performing Arts Center, to become a member, or to make a donation, visit www.attpac.org.