AT&T Performing Arts Center Announces its Broadway Series 2019/2020 Season
---
ONCE ON THIS ISLAND - December 17 - 22, 2019
THE COLOR PURPLE - January 7 - 12, 2020
THE BAND'S VISIT - February 18 - 23, 2020
AN AMERICAN IN PARIS - May 20 - 25, 2020
BANDSTAND - May 26 - 31, 2020
THE SPONGEBOB MUSICAL - July 7 - 12, 2020
NON-SUBSCRIPTION SPECIAL
ONCE - November 22-24, 2019
BLUE MAN GROUP - January 15 - 19, 2020
Dallas – The nonprofit AT&T Performing Arts Center today announced the 2019/2020 season of its Broadway Series, featuring Once on This Island; Bandstand; The Band's Visit; The SpongeBob Musical; An American in Paris and The Color Purple. Season subscribers will also have the option to add Once and Blue Man Group to their season subscription.
This season's lineup is a stellar selection of the best of Broadway. It represents 27 Tony Awards including two Best Musicals; two Best Musical Revivals; three Grammys; Drama Desk and Outer Critics Circle Awards for Best Musical. Subscriptions are available now.
This is the first season that embraces the new groundbreaking partnership between Dallas Summer Musicals and the AT&T Performing Arts Center in which THE BAND'S VISIT (winner of ten 2018 Tony® Awards including Best New Musical) and the returning favorite BLUE MAN GROUP an optional add-on, will be presented at the Winspear Opera House. Each season DSM will present up to four weeks of Broadway in the beautiful Winspear Opera House on the Center's campus in the Dallas Arts District. Season subscribers are among the first to enjoy the benefits of this exciting collaboration between these two beloved Dallas institutions.
"We have selected a wonderful, diverse range of Broadway's best, award-winning hits," said Debbie Storey, president and CEO of the AT&T Performing Arts Center. "We've got an island hip-shaker, a cartoon family blockbuster and a swinging salute to our returning World War II heroes. And they've never looked better than on the stage of the Winspear Opera House."
Broadway Series subscribers enjoy free ticket replacement, discounted pre-paid parking and the Center's inter-show ticket exchange, which provides the flexibility to exchange tickets for one show to another in the season (limit one exchange per season).
Center Circle members enjoy Broadway better than anyone else with a wide range of exclusive benefits. Member benefits include priority access to the best available seats, access to the PNC Members Lounge for complimentary beverages at each performance and access to the Platinum Circle orchestra seating for Platinum Circle members. Membership donations not only help the nonprofit Center bring the very best in performing arts to North Texas, but also support the Center's community and education programs, including Community Partners which provides free tickets to those who would otherwise not have access. To join Center Circle with a membership donation, visit attpac.org/support or call Membership Services at 214-978-2888.
Six-show subscription packages range from $182 to $758, with the option to order Once for $25 to $122 and Blue Man Group for $20 to $105.
For groups of 10 or more please call 214-978-2879 or visit www.groups@attpac.org.
Information is available at www.attpac.org/broadway. Subscriptions may also be purchased by phone at 214-880-0202, or in person at the AT&T Performing Arts Center Winspear Opera House Box Office at 2403 Flora Street. The Box Office is open 10 a.m. – 4:30 p.m. Monday through Friday and before performances – closed Saturdays and Sundays.
THE 2019/2020 SEASON OF BROADWAY
---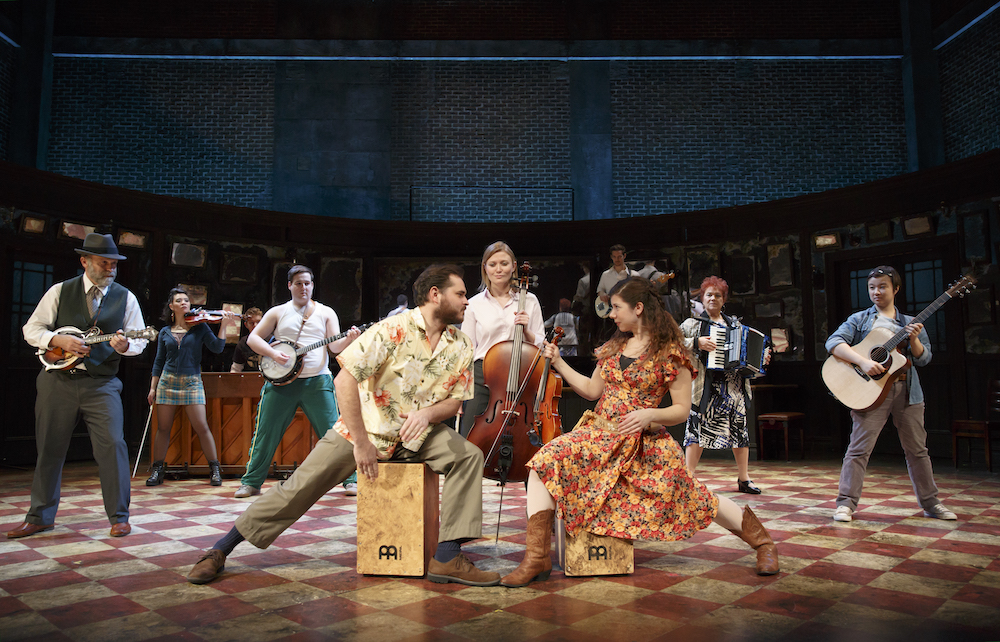 ONCE
November 22 – November 24, 2019
Winner of eight 2012 Tony Awards including Best Musical and winner of the 2013 Grammy Award for Best Musical Theater Album, ONCE is a truly original Broadway experience. Featuring an impressive ensemble of actor/musicians who play their own instruments onstage, ONCE tells the enchanting tale of a Dublin street musician who's about to give up on his dream when a beautiful young woman takes a sudden interest in his haunting love songs. As the chemistry between them grows, his music soars to powerful new heights... but their unlikely connection turns out to be deeper and more complex than your everyday romance. Emotionally captivating and theatrically breathtaking, ONCE draws you in from the very first note and never lets go. It's an unforgettable story about going for your dreams… not living in fear… and the power of music to connect all of us.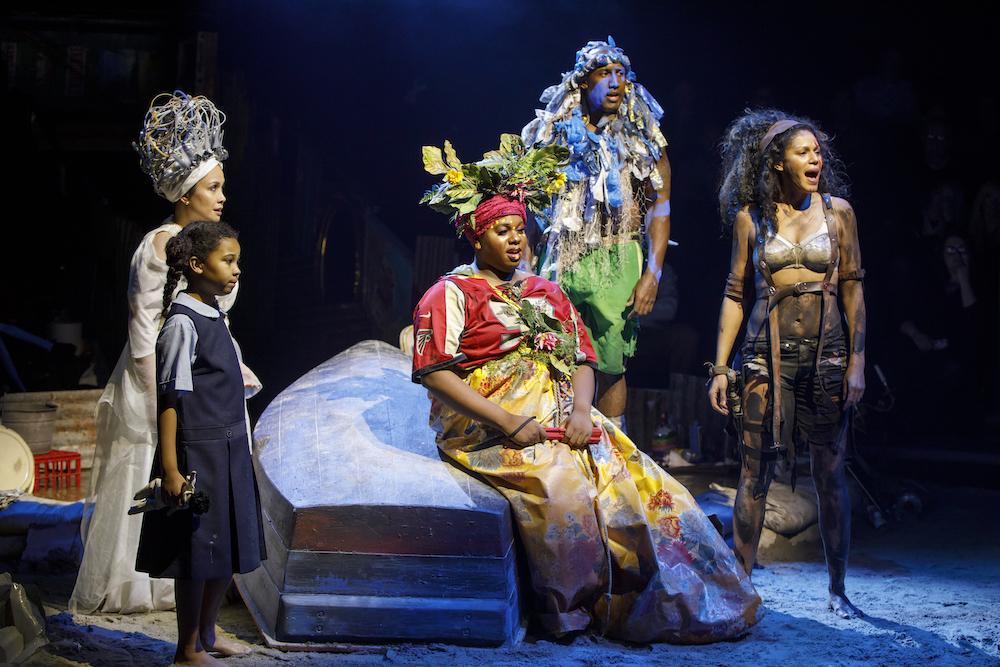 ONCE ON THIS ISLAND
December 17 – December 22, 2019
Winner of the 2018 TONY AWARD FOR BEST REVIVAL OF A MUSICAL, ONCE ON THIS ISLAND is the sweeping, universal tale of Ti Moune, a fearless peasant girl in search of her place in the world, and ready to risk it all for love. Guided by the mighty island gods, Ti Moune sets out on a remarkable journey to reunite with the man who has captured her heart.
The groundbreaking vision of two-time Tony Award nominated director Michael Arden (Spring Awakening revival) and acclaimed choreographer Camille A. Brown (NBC's Jesus Christ Superstar Live) conjures up "a place where magic is possible and beauty is apparent for all to see!" (The Huffington Post). With a score that bursts with life from Lynn Ahrens and Stephen Flaherty, the Tony Award-winning songwriters of Anastasia and Ragtime, ONCE ON THIS ISLAND is a timeless testament to theater's unlimited possibilities.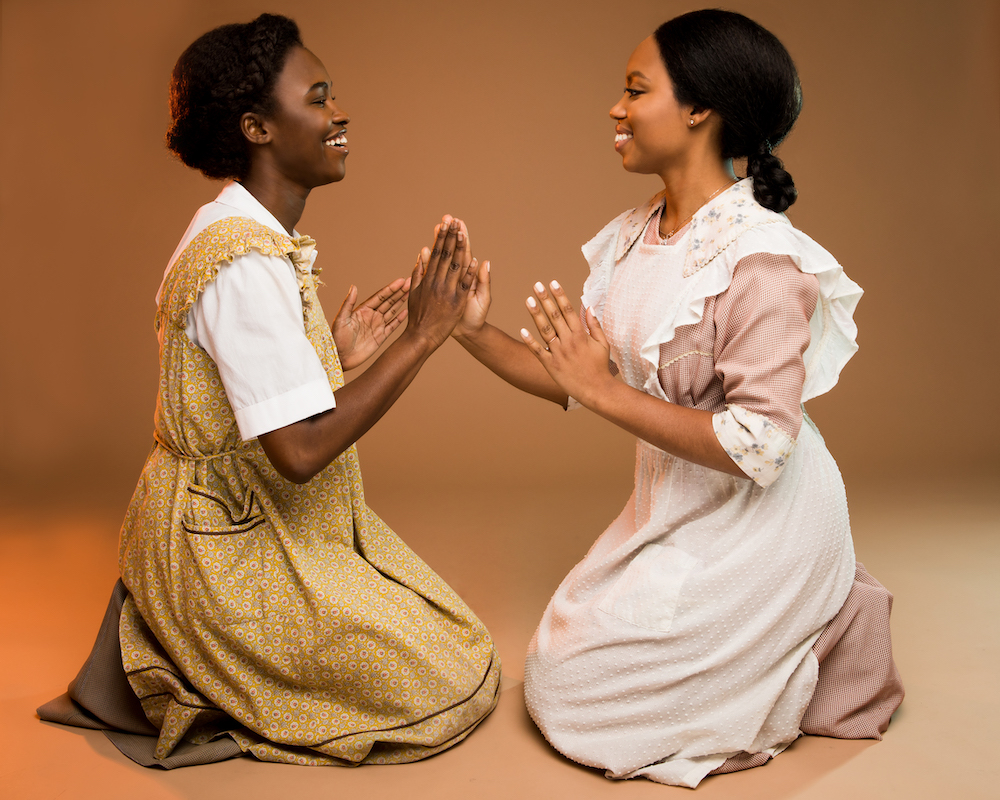 THE COLOR PURPLE
January 7 – January 12, 2020
THE COLOR PURPLE is the 2016 Tony Award® winner for Best Musical Revival! Hailed as "a direct hit to the heart" (The Hollywood Reporter), this joyous American classic has conquered Broadway in an all-new "ravishingly reconceived production that is a glory to behold" (The New York Times).
With a soul-raising, Grammy®-winning score of jazz, gospel, ragtime and blues, THE COLOR PURPLE gives an exhilarating new spirit to this Pulitzer Prize-winning story.
Don't miss this stunning re-imagining of an epic story about a young woman's journey to love and triumph in the American South. Experience the exhilarating power of this Tony-winning triumph that New York Magazine calls "one of the greatest revivals ever."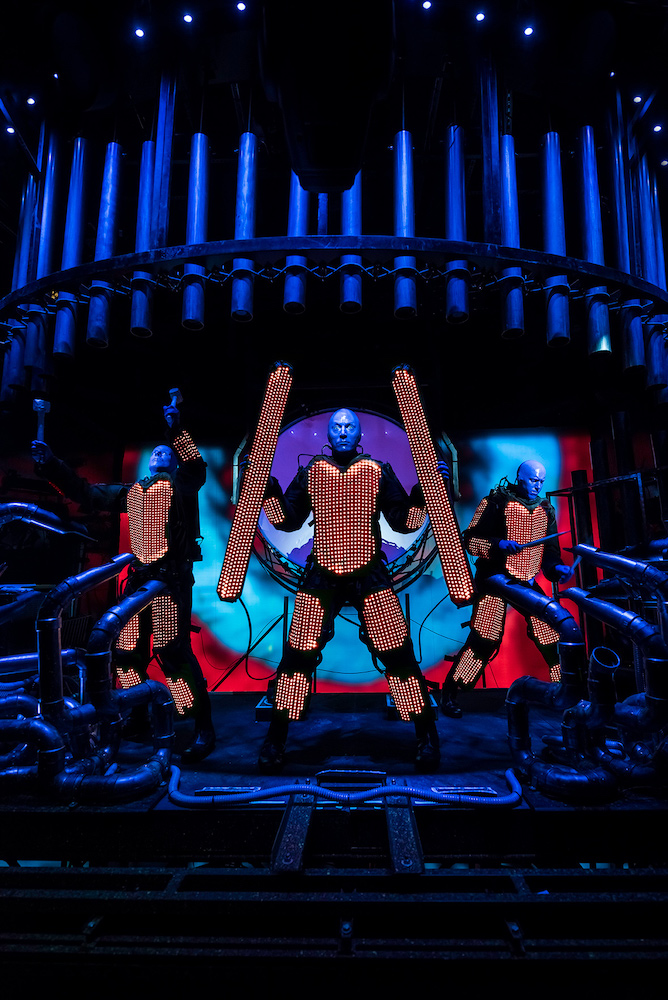 BLUE MAN GROUP
January 15 – January 19, 2020
Blue Man Group performances are euphoric celebrations of human connection through art, music, comedy and non-verbal communication. Since debuting at New York's Astor Place Theatre, the live show has expanded to additional domestic residencies in Boston, Chicago, Las Vegas and Orlando, an international residency in Berlin, and multiple North American and World tours, reaching more than 35 million people worldwide. Blue Man Group is universally appealing to a broad range of age groups and cultural backgrounds, and continually injected with new music, fresh stories, custom instruments and sensory stimulating graphics.
At Blue Man Group, you'll rock, laugh and party. As three bald and blue men explore our world, together we'll discover music, comedy and surprises at every turn. By the end of this spectacular journey, you'll be saying "I DON'T EVEN KNOW WHAT JUST HAPPENED BUT I LOOOVED IT." 35 million people of all ages and cultures know what Blue Man Group is really about. Now it's your turn!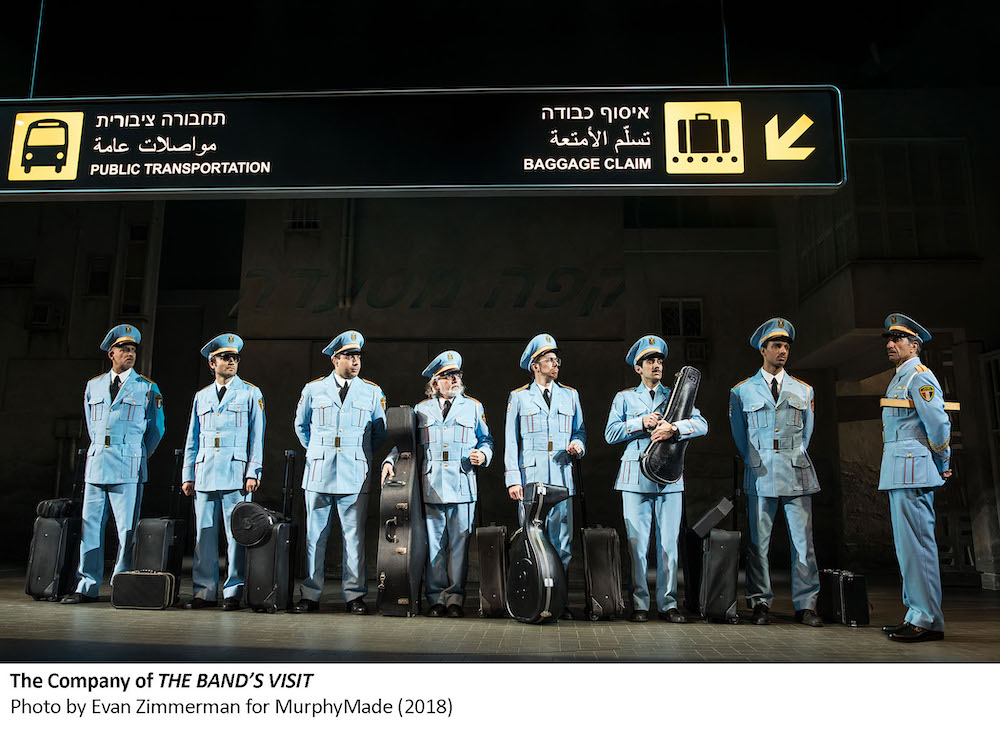 THE BAND'S VISIT
February 18 – February 23, 2020
WINNER OF 10 TONY AWARDS® INCLUDING BEST MUSICAL
Spend an evening in the company of unforgettable strangers at The Band's Visit—now one of the most celebrated musicals ever. It rejoices in the way music brings us to life, brings us to laughter, brings us to tears, and ultimately, brings us together.
In an Israeli desert town where every day feels the same, something different is suddenly in the air. Dina, the local café owner, had long resigned her desires for romance to daydreaming about exotic films and music from her youth. When a band of Egyptian musicians shows up lost at her café, she and her fellow locals take them in for the night. Under the spell of the night sky, their lives intertwine in unexpected ways, and this once sleepy town begins to wake up.
The Band's Visit features music and lyrics by Tony Award and Drama Desk Award winner David Yazbek, and a book by Tony, NY Drama Critics Circle, Lortel and Outer Critics Circle Awards winner Itamar Moses. It is based on the screenplay by Eran Kolirin, and is directed by Tony, Drama Desk, Lortel and Obie Award winner David Cromer.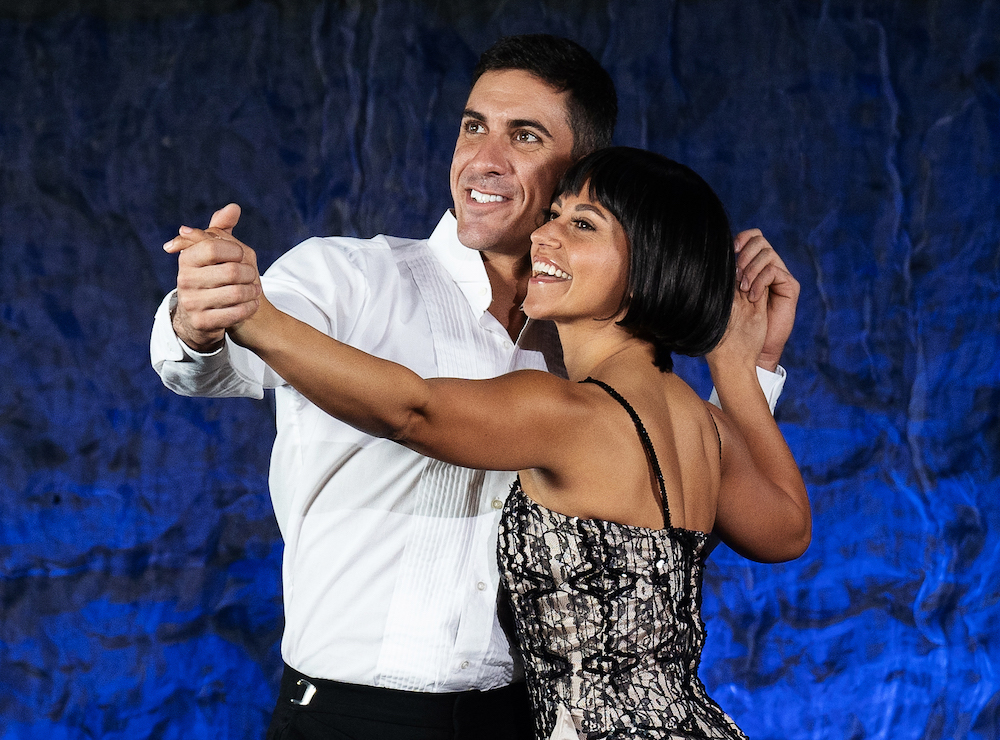 AN AMERICAN IN PARIS
May 20 – May 24, 2020
ROMANCE! ADVENTURE! GERSHWIN! WHO COULD ASK FOR ANYTHING MORE!
In post-war Paris, romance is in the air and youthful optimism reigns. Gershwin's soaring melodies are matched by gravity-defying dance as the world rediscovers the power of love in this breathtaking production. Hoping to start a new life, World War II veteran Jerry Mulligan chooses newly-liberated Paris as the place to make a name for himself as a painter. But Jerry's life becomes complicated when he meets Lise, a young Parisian shop girl with her own secret - and realizes he is not her only suitor. Winner of four Tony Awards and inspired by the Academy Award-winning film, this exquisite production features your favorite Gershwin songs including "I Got Rhythm," "Liza," "'S Wonderful," "But Not for Me," and "Stairway to Paradise."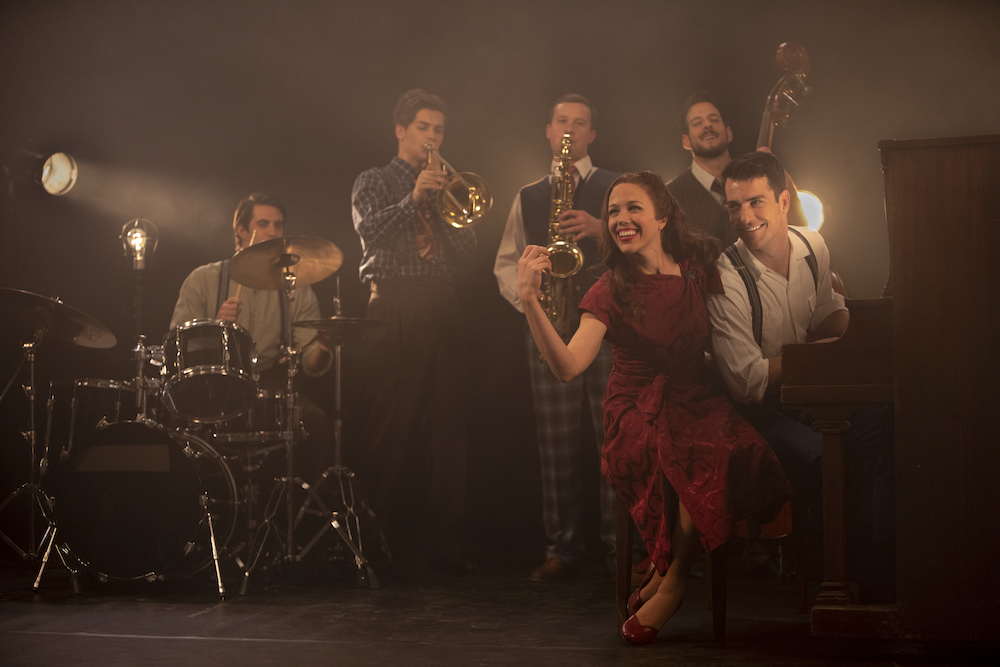 BANDSTAND
May 26 – May 31, 2020
WELCOME HOME
THE SOLDIERS CAME HOME TO A NEW AMERICA
AND MADE MUSIC THAT INSPIRED THE NATION.
From three-time Tony® winner and Hamilton choreographer, Andy Blankenbuehler, comes a poignant and inspiring new American musical that explodes with infectious music and high-octane, heart-stopping dancing.
It's 1945. As America's soldiers come home to ticker-tape parades and overjoyed families, Private First Class Donny Novitski, singer and songwriter, struggles to rebuild the life he left behind.
When NBC announces a national competition to find the nation's next great musical superstars, Donny sees a lifeline for himself and some fellow veterans that gives them the purpose they so desperately need. Together, they form a band unlike any the nation has ever seen. Along the way, they discover the power of music to face the impossible, find their voice, and finally feel like they have a place to call home.
BANDSTAND is "both a peppy celebration of can-do spirit and a more somber exploration of what American servicemen experienced when they marched home from World War II. It's a great argument for why theater can sometimes tell a story more boldly and more viscerally" (The New York Times). "The show defies you not to be moved" (Time Out New York).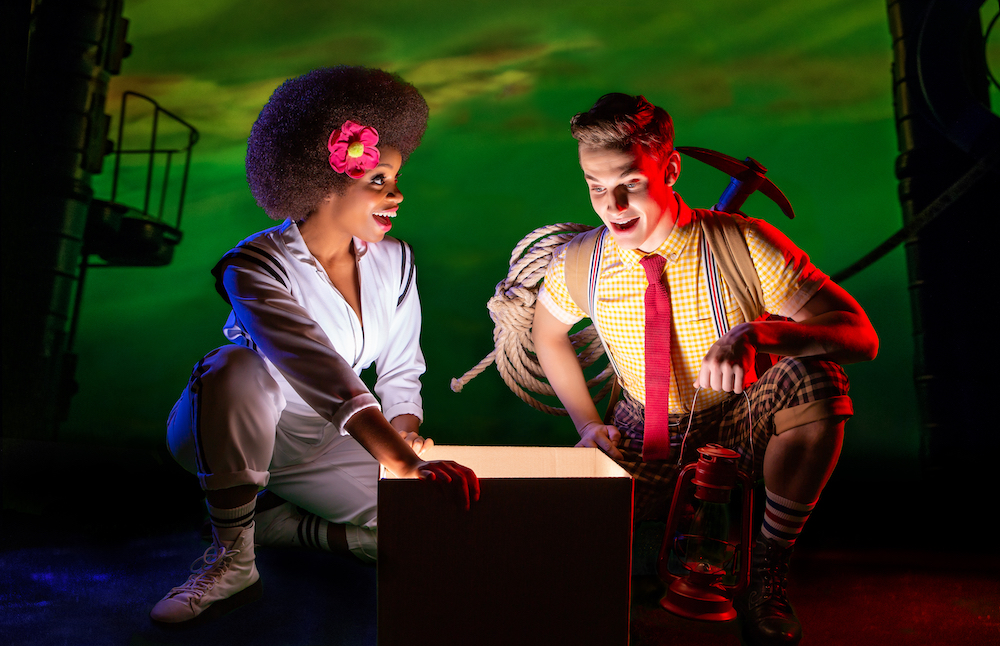 THE SPONGEBOB MUSICAL
July 7 – July 12, 2020
A legendary roster of Grammy® Award winners. A visionary director and a Tony Award®-winning design team. One of the world's most beloved characters. Turn them loose on stage and what do you get? The bold, original musical The New York Times declares, "BRILLIANT!"
"Wonders pour from the stage in a ravishing stream of color and invention" (Time Out New York) as Broadway's best creative minds reimagine and bring to life the beloved Nickelodeon series with humor, heart and pure theatricality in a neon-sparkly "party for the eyes and ears" (Daily Beast). Be there when SpongeBob and all of Bikini Bottom face catastrophe—until a most unexpected hero rises to take center stage. This "creative explosion" (Broadway.com) is "nothing short of genius" says Theatermania, so bring the entire family to celebrate friendship and cooperation, and learn the power of unity and inclusion.
Get ready to enjoy the "Broadway Extravaganza" (The New Yorker) that New York Magazine calls "effervescent candy-for-the-spirit." Explore the depths of theatrical innovation in NICKELODEON'S THE SPONGEBOB MUSICAL, 2018 Best Musical winner of the Drama Desk and Outer Critics Circle Awards, where the power of optimism really can save the world.
ABOUT THE AT&T PERFORMING ARTS CENTER
---
The AT&T Performing Arts Center is a nonprofit foundation that operates and programs a 10-acre campus comprised of three premier performance venues and a park in downtown Dallas. Opening in October 2009, the Center has helped complete the 30-year vision of the Dallas Arts District.
Audiences enjoy the best and most recent from Broadway; the finest dance companies from across the globe co-presented with TITAS Presents; top concerts and performers with Center Presents; and cutting-edge speakers from the #hearhere series. Thousands of students explore and more deeply experience the arts through the Center's education program, Open Stages. Working with local service agencies, the Center provides free tickets to underserved individuals and families through Community Partners. These programs are made possible by the ongoing support of donors and members.
The Center's five resident companies are among the city's leading arts institutions: Anita N. Martinez Ballet Folklorico, Dallas Black Dance Theatre, The Dallas Opera, Dallas Theater Center and Texas Ballet Theater.
Designed by internationally acclaimed architects, the Center's performance spaces are some of the finest venues in the world:
Margot and Bill Winspear Opera House, designed by Foster + Partners of London, is a stunning 2,200-seat venue wrapped in red glass with outstanding acoustic performance halls.
Dee and Charles Wyly Theatre is a 575-seat theatre with one of the most versatile stages in the world and a distinctive aluminum exterior. It was designed by REX/OMA, Joshua Prince-Ramus (partner in charge) and Rem Koolhaas.
Annette Strauss Square, designed by Foster + Partners, is an open-air entertainment venue with lawn and patio seating for 2,000 surrounded by the downtown skyline.
Elaine D. and Charles A. Sammons Park is an urban park with native plants and grasses, landscaped lawns, performance spaces, a reflecting pool. Sammons Park was designed by Michel Desvigne and includes the Information Center designed by Foster + Partners.
The Center's mission is to provide a public gathering place that strengthens community and fosters creativity through the presentation of performing arts and arts education programs. For more information about the AT&T Performing Arts Center and to purchase tickets, become a member, or make a donation, visit www.attpac.org.
ABOUT DALLAS SUMMER MUSICLS
---
Since 1941, the non-profit Dallas Summer Musicals Inc. (DSM) has presented the Best of Broadway to North Texas audiences. Located in the historic Music Hall at Fair Park, DSM promotes excellence in live musical theatre with year-round performances for diverse audiences of all ages, impacting the lives of children and families through education and community outreach programs, while enriching the cultural landscape of North Texas and the Southwest Region.
As a 501(c)(3) non-profit organization, DSM relies on a variety of funding sources to offer affordable ticket prices, preserve the beautiful historic theatre, educate young audiences and develop impactful community programs.
DSM gratefully acknowledges the support of our season sponsors, annual fund donors and corporate partners American Airlines, Texas Instruments, The Dallas Morning News, and WFAA TV Channel 8. For more information about Dallas Summer Musicals, please call 214-421-5678 or visit our website at DallasSummerMusicals.org.
ABOUT BROADWAY ACROSS AMERICA
---
Broadway Across America (BAA) is part of The John Gore Organization family of companies, which includes Broadway.com, The Broadway Channel, BroadwayBox.com and Group Sales Box Office. Led by 13-time Tony-winning theater producer John Gore (Owner & CEO), BAA is the foremost presenter of first-class touring productions in North America, operating in 44 markets with over 400,000 subscribers. Presentations include Disney's The Lion King, Wicked, The Book of Mormon, The Phantom of the Opera and Hamilton. Current and past productions include The Band's Visit, Beautiful, Cats, Chicago, Dear Evan Hansen, Hairspray, Mean Girls, The Producers and Waitress.