AT&T PERFORMING ARTS CENTER ANNOUNCES SPEAKER SERIES 2019/2020 SEASON

An Evening with Former First Lady Michelle Obama –
September 26, 2019

Spike Lee
– December 14, 2019



Captain Scott Kelly

– January 23, 2020



Samin Nosrat

– June 13, 2020



Neil deGrasse Tyson

– June 22, 2020



(Margot and Bill Winspear Opera House)
---
Dallas – The nonprofit AT&T Performing Arts Center announced today the 2019/2020 season of its distinctive speakers series hearhere. From the White House to stage and screen; and through space and time – with this series you will hear the imaginations, passion, humor and knowledge of iconic personalities who shape the way we experience our world and each other.
This sixth season of hearhere begins with the highly anticipated return of Former First Lady Michelle Obama on September 26, 2019. December 14, 2019 brings to the stage the renowned film director and actor Spike Lee. 2020 takes flight with American astronaut Captain Scott Kelly on January 23. The hearhere 2020 season culminates on June 13 with Samin Nosrat, author, lecturer and filmmaker; and the return engagement of world-renowned TV science expert Neil deGrasse Tyson on June 22.
hearhere engagements will be performed on the campus of the AT&T Performing Arts Center in the Winspear Opera House, in the downtown Dallas Arts District.
"Everyone in this season is preeminent in their field and we're excited to bring them to Dallas," said Debbie Storey, president and CEO of AT&T Performing Arts Center. "All of these shows will be cerebral, inspiring and fun."
Current subscribers can renew their seats now through Monday, July 29. New subscriptions will be available for purchase beginning at 10 a.m. on August 2. Five-show packages will range from $211.50 to $852.50.
Tickets may be purchased online at www.attpac.org/hearhere, by telephone at 214-880-0202 or in person at the AT&T Performing Arts Center Winspear Opera House Box Office at 2403 Flora Street. The Box Office is open 10:30 a.m. – 4:30 p.m. Monday through Friday and before performances – closed Saturdays and Sundays. For groups of 10 or more please call 214-978-2879 or visit attpac.org/groups.
Patrons can make a tax-deductible donation to join Center Circle at the Platinum donor level of $1,000 and receive access to Platinum Orchestra seating. This support allows the Center to offer arts education programs, free community events and a stunning array of performances, all year long. Call Membership Services at 214-978-2888 for information.
Purchase of the five-show series includes the right to renew the same seats for future seasons and a discounted parking option.
hearhere – 2019/2020 Season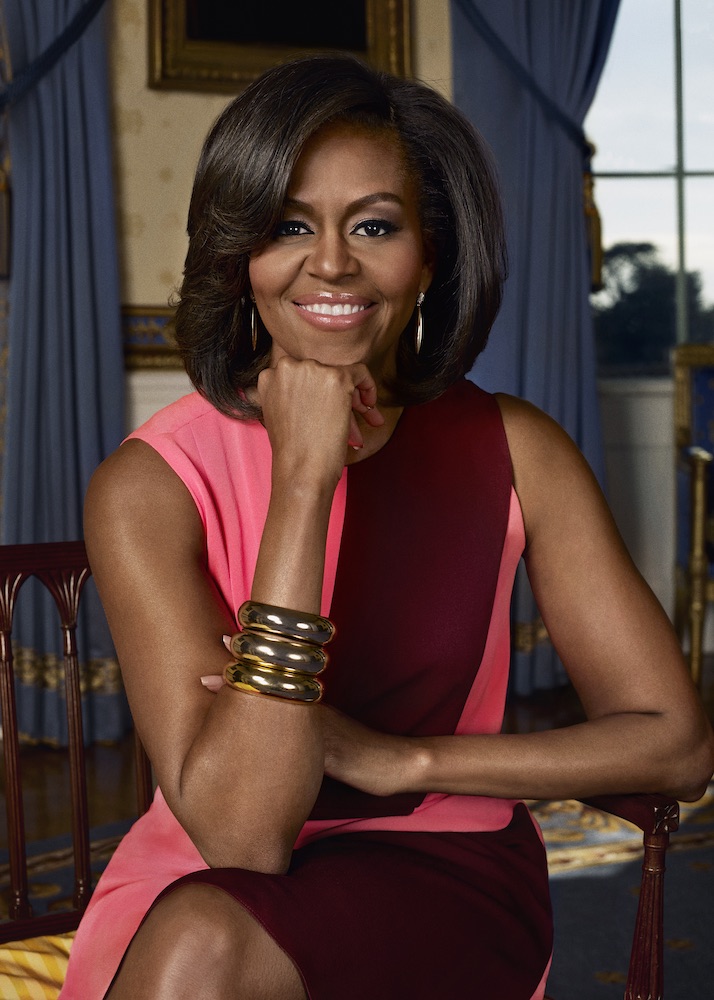 An Evening with Former First Lady Michelle Obama
Thursday, September 26, 2019 – 7:30 p.m.
Michelle Robinson Obama served as First Lady of the United States from 2009 to 2017.
As a transformative First Lady, Mrs. Obama launched and led four key initiatives: Let's Move!, to address the challenge of childhood obesity; Joining Forces, to support veterans, service members and their families; Reach Higher, to inspire young people to seek higher education; and Let Girls Learn, to help adolescent girls around the world go to school.
Before becoming First Lady, Michelle Obama attended Princeton University and Harvard Law School. She started her career as an attorney at the Chicago law firm, Sidley & Austin, where she met her future husband, Barack Obama. She later worked in the Chicago mayor's office, the University of Chicago, and the University of Chicago Medical Center. Mrs. Obama also founded the Chicago chapter of Public Allies, an organization that prepares young people for careers in public service.
In 2018, Michelle Obama published her memoir, Becoming, which sold more copies than any other book published in the United States in 2018, achieving that status in just 15 days and instantly rising to the #1 slot on the New York Times Best Sellers list.
Mrs. Obama was born on January 17, 1964. She married Barack Obama in 1992. They currently live in Washington, DC and have two daughters, Malia and Sasha.
Spike Lee
Saturday, December 14, 2019 – 8:00 p.m.
Oscar award winning Spike Lee is a Director, Writer, Actor, Producer, Author, and NYU Grad Film Tenured Professor whose body of work continues to grow over the last 3 decades. Recent projects include BLACKkKLANSMAN, based on a true story by Ron Stallworth, an African-American police officer who infiltrates the local Ku Klux Klan during the 1970s, which also premiered at the Cannes Film Festival and received the esteemed Prix de la Jeunesse Award. Lee's filming of the play Pass Over, premiered at Sundance. He also directed all ten episodes of the hit Netflix series She's Gotta Have It, which will be returning for a 2nd season. Spike has directed and produced over 30 films since his first feature film, the independently produced She's Gotta Have It, which also premiered at the Cannes Film Festival in 1986 and received the esteemed Prix de la Jeunesse Award.
Lee continues to produce Cinematic works of Art that display his skill and ability to showcase outspoken and provocative socio-political critiques that challenge cultural assumptions about Race, Class and Gender identity. His film Do the Right Thing, released in 1989, earned Lee an Academy Award nomination for Best Original Screenplay and still remains relevant today. Lee has also produced several documentaries, including the Academy Award nominated 4 Little Girls and the Peabody and Emmy Award winning films When the Levees Broke: A Requiem in Four Acts and If God is Willing and Da Creek Don't Rise, all with HBO. In addition, his Michael Jackson documentaries, BAD 25 and original 'off the Wall' were both critically acclaimed.
In addition to his prolific film career, Lee has directed and produced numerous music videos and he began commercial work in 1988 with his Nike Air Jordan campaign. Ever moving into new areas, Lee combined his extensive creative experience into yet another venture with DDB Needham to create Spike/DDB, a full-service advertising agency. Lee has also authored several books, including Five For Five, a pictorial reflection of his first five features, Best Seat in the House, with Ralph Wiley, and two children's books Please, Baby, Please and Please, Puppy, Please, co-authored with Tonya Lewis Lee, his Wife.
Born in Atlanta, Georgia, and raised in Brooklyn, NY, Lee returned south to attend Morehouse College. After graduation, he returned to New York City to continue his education at NYU/Tisch, where he received his MFA in Film Production. After graduation, he founded 40 Acres and a Mule Filmworks, based in Brooklyn. He began teaching a course on filmmaking at Harvard in 1991, and in 1993 he joined the Faculty at NYU/Tisch in the Graduate Film Program, where he was appointed Artistic Director in 2002, a position which he still holds today.
Captain Scott Kelly
Thursday, January 23, 2020 – 7:30 p.m.
Captain Scott Kelly's epic Year In Space, now a New York Times best-selling book, solidified his status as one of the greatest pioneers in history. In his acclaimed speech appearances, he now brings audiences to the edge of their seats with transcendent insights that inspire and challenge them to dream big, test the status quo, and "choose to do the hard things."
One of a select group of Americans who embody a defining moment in the nation's history, he captivated the world and seized the imagination of millions during his record-breaking voyage—proving that the sky is not the limit when it comes to the potential of the human spirit. On his trip, Scott, together with his identical twin brother Mark on Earth, paved the way for the future of space travel and exploration as the subjects of an unprecedented NASA study on how space affects the human body.
Scott's New York Times best-selling memoir, Endurance: My Year In Space and Our Journey to Mars, is now available everywhere and has been optioned as a Hollywood film by Sony Pictures.
With awe-inspiring stories from space and personal reflections on leadership, teamwork and testing limits, Scott inspires others to believe that they can reach any goal, no matter how ambitious or audacious. As he looks back on the expedition that shuttled him into history books, audiences revel in the presence of a true American hero and gather unique takeaways on persistence, resilience and self-determination that transform the way they view their own journey through life.
Samin Nosrat
Saturday, June 13, 2020 – 8:00 p.m.
As an undergraduate studying English at UC Berkeley, Samin Nosrat took a detour into the kitchen at Chez Panisse restaurant that happily determined the course of her life and career. Since 2000, she pursued her twin passions of food and words with equal vigor, aiming to create work that inspires, creates community, and raises cultural, social and environmental awareness.
Nosrat learned to cook at Chez Panisse, in Italy alongside Benedetta Vitali and Dario Cecchini, and at (the no longer existing) Eccolo in Berkeley. She studied poetry with Robert Hass, Shakespeare with Stephen Booth, and journalism with Michael Pollan. She has said that Alice Waters and farmer Bob Cannard taught her more about land stewardship than anyone else.
Her book, Salt, Fat, Acid, Heat: Mastering the Elements of Good Cooking was illustrated by Wendy MacNaughton. It is a New York Times bestseller, and also 2018 James Beard General Cookbook of the Year, 2018 Fortnum & Mason Debut Cookbook, 2018 IACP Cookbook of the Year, 2018 IACP Julia Child First Book Award, and Sunday Times Food Book of the Year 2017. A documentary series based on the book is now streaming on Netflix. In 2018 she was named the Eater Chef of the Year. She is also one of five food columnists for the New York Times Magazine. In April 2019 she was named one of Time Magazine's 100 Most Influential People of 2019 in the Pioneers category. Also in 2019, Nosrat's Netflix series, Salt Fat Acid Heat, received the 2019 James Beard Award for Television Program, on Location.
Samin Nosrat has spoken about food, art, culture and cooking at venues as diverse as the Oakland Unified School District Nutrition Services, UC Berkeley, Yale University, SFMoMA, St. Mary's College, University of San Francisco, the Orange Institute, the Headlands Center for the Arts, the International Association of Culinary Professionals (IACP), and Artechef, the Cuban national cooking school. She is currently working on her next book titled What to Cook (Ten Speed Press).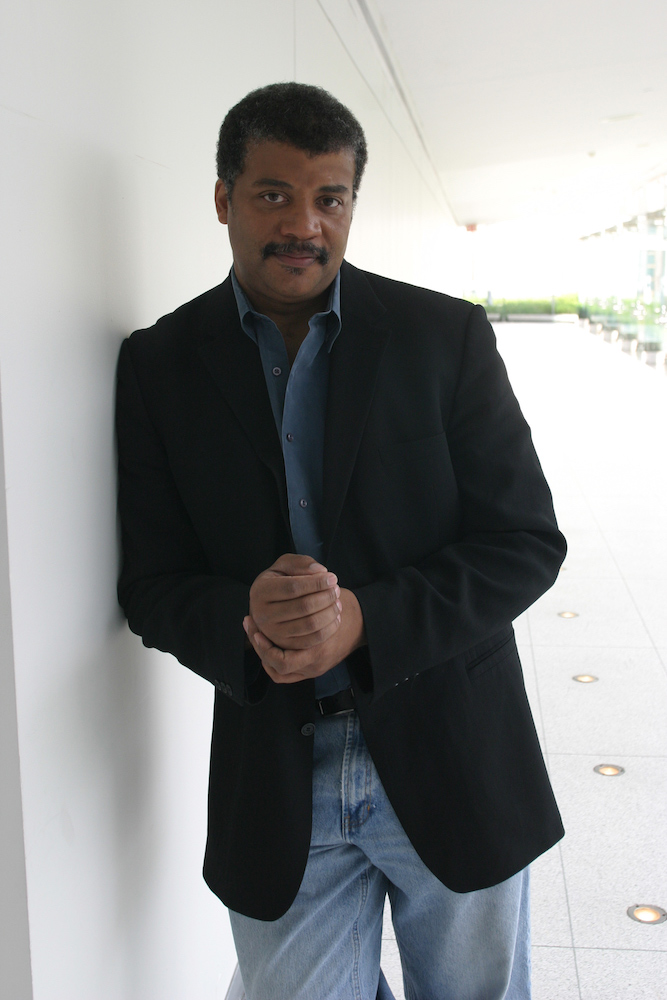 Neil deGrasse Tyson – "Delusions of Space Enthusiasts"
Monday, June 22, 2020 – 7:30 p.m.
Neil deGrasse Tyson was born and raised in New York City where he was educated in the public schools clear through his graduation from the Bronx High School of Science. Tyson went on to earn his BA in Physics from Harvard and his PhD in Astrophysics from Columbia.
Tyson's professional research interests are broad, but include star formation, exploding stars, dwarf galaxies, and the structure of our Milky Way.
In 2001, Tyson was appointed by President Bush to serve on a 12-member commission that studied the Future of the US Aerospace Industry. The final report was published in 2002 and contained recommendations (for Congress and for the major agencies of the government) that would promote a thriving future of transportation, space exploration, and national security.
In 2004, Tyson was once again appointed by President Bush to serve on a 9-member commission on the Implementation of the United States Space Exploration Policy, dubbed the Moon, Mars, and Beyond commission. This group navigated a path by which the new space vision can become a successful part of the American agenda. And in 2006, the head of NASA appointed Tyson to serve on its prestigious Advisory Council, which will help guide NASA through its perennial need to fit its ambitious vision into its restricted budget.
In addition to dozens of professional publications, Dr. Tyson has written, and continues to write for the public. From 1995 to 2005, Tyson was a monthly essayist for Natural History magazine under the title Universe. And among Tyson's ten books is his memoir The Sky is Not the Limit: Adventures of an Urban Astrophysicist; and Origins: Fourteen Billion Years of Cosmic Evolution, co-written with Donald Goldsmith. Origins is the companion book to the PBS-NOVA 4-part mini-series Origins, in which Tyson served as on-camera host. The program premiered on September 28 and 29, 2004.
Two of Tyson's recent books are the playful and informative Death By Black Hole and Other Cosmic Quandaries, which was a New York Times bestseller, and The Pluto Files: The Rise and Fall of America's Favorite Planet, chronicling his experience at the center of the controversy over Pluto's planetary status. The PBS/NOVA documentary "The Pluto Files", based on the book, premiered in March 2010.
For five seasons, beginning in the fall of 2006, Tyson appeared as the on-camera host of PBS-NOVA's spinoff program NOVA ScienceNOW, which is an accessible look at the frontier of all the science that shapes the understanding of our place in the universe.
During the summer of 2009 Tyson identified a stable of professional standup comedians to assist his effort in bringing science to commercial radio with the NSF-funded pilot program StarTalk. Now also a popular Podcast, and a limited-run Television Series on the National Geographic Channel, StarTalk combines celebrity guests with informative yet playful banter. The target audience is all those people who never thought they would, or could, like science.
In its first year on Television it was nominated for a "Best Informational Programming" Emmy.
Tyson is the recipient of nineteen honorary doctorates and the NASA Distinguished Public Service Medal, the highest award given by NASA to a non-government citizen. His contributions to the public appreciation of the cosmos have been recognized by the International Astronomical Union in their official naming of asteroid 13123 Tyson. On the lighter side, Tyson was voted Sexiest Astrophysicist Alive by People Magazine in 2000.
In February 2012, Tyson released his tenth book, containing every thought he has ever had on the past, present, and future of space exploration: Space Chronicles: Facing the Ultimate Frontier.
Recently Tyson served as Executive Editor and on camera Host & Narrator for Cosmos: A SpaceTime Odyssey, the 21st century continuation of Carl Sagan's landmark television series. The show began in March 2014 and ran thirteen episodes in Primetime on the FOX network, and appeared in 181 countries in 45 languages around the world on the National Geographic Channels. Cosmos, which is also available in DVD and BluRay, won four Emmy Awards, a Peabody Award, two Critics Choice awards, as well as a dozen other industry recognitions.
Tyson is the fifth head of the world-renowned Hayden Planetarium in New York City and the first occupant of its Frederick P. Rose Directorship. He is also a research associate of the Department of Astrophysics at the American Museum of Natural History.
Neil deGrasse Tyson lives in New York City with his wife, a former IT Manager with Bloomberg Financial Markets, and their two kids.