AN AMERICAN IN PARIS, BANDSTAND, and THE SPONGEBOB MUSICAL on sale December 8 at ATTPAC!
SINGLE TICKETS ON SALE SUNDAY, DECEMBER 8 AT 10 A.M.
An American in Paris – May 20 – 24, 2020
Bandstand – May 26 – 31, 2020
The SpongeBob Musical – July 14 – 19, 2020
---
Dallas – The nonprofit AT&T Performing Arts Center announced today that single tickets for An American In Paris, Bandstand and The SpongeBob Musical will go on sale Sunday, December 8 at 10 a.m.
The 2019/2020 Broadway Series season continues May, 2020 through July, 2020 with An American in Paris, winner of four Tony Awards and inspired by the Academy Award-winning film, May 20 -24, 2020; Bandstand, from three-time Tony® winner and Hamilton choreographer, Andy Blankenbuehler, May 26 – 31, 2020; and The SpongeBob Musical, 2018 Best Musical winner of the Drama Desk and Outer Critics Circle Awards, July 14 – 19, 2020.
Center Circle members enjoy Broadway better than anyone else with a wide range of exclusive benefits. Member benefits include priority access to the best available seats, access to the PNC Members Lounge for complimentary beverages at each performance and access to the Platinum Circle orchestra seating for Platinum Circle members. Membership donations not only help the nonprofit Center bring the very best in performing arts to North Texas, but also support the Center's community and education programs, including Community Partners which provides free tickets to those who would otherwise not have access. To join Center Circle with a membership donation, visit attpac.org/support or call Membership Services at 214-978-2888.
Single tickets for An American in Paris, Bandstand and The SpongeBob Musical can be purchased, beginning December 8 at 10 a.m., online at www.attpac.org, by phone at 214-880-0202 or in person at the AT&T Performing Arts Center Winspear Opera House Box Office at 2403 Flora Street. The Box Office is open 10:30 a.m. – 4:30 p.m. Monday through Friday and before performances – closed Saturdays and Sundays. For groups of 10 or more please call 214-978-2879 or email groups@attpac.org.
THE 2019/2020 SEASON OF BROADWAY
An American in Paris
May 20 – May 24, 2020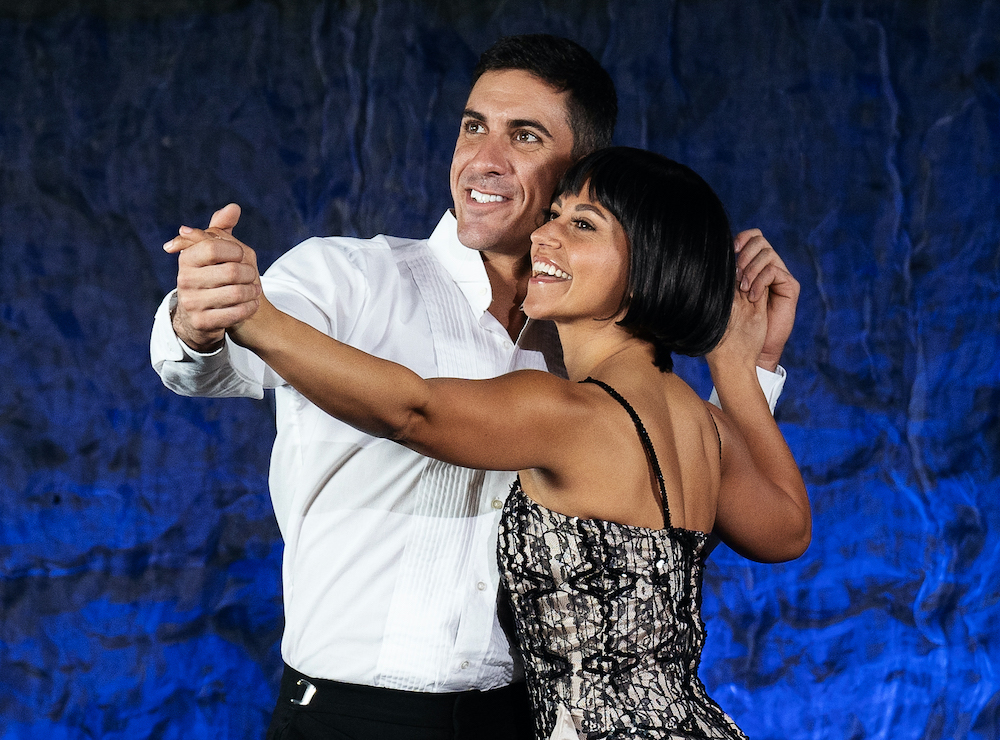 In post-war Paris, romance is in the air and youthful optimism reigns. Gershwin's soaring melodies are matched by gravity-defying dance as the world rediscovers the power of love in this breathtaking production. Hoping to start a new life, World War II veteran Jerry Mulligan chooses newly-liberated Paris as the place to make a name for himself as a painter. But Jerry's life becomes complicated when he meets Lise, a young Parisian shop girl with her own secret - and realizes he is not her only suitor. Winner of four Tony Awards and inspired by the Academy Award-winning film, this exquisite production features your favorite Gershwin songs including "I Got Rhythm," "Liza," "'S Wonderful," "But Not for Me," and "Stairway to Paradise."
Bandstand
May 26 – May 31, 2020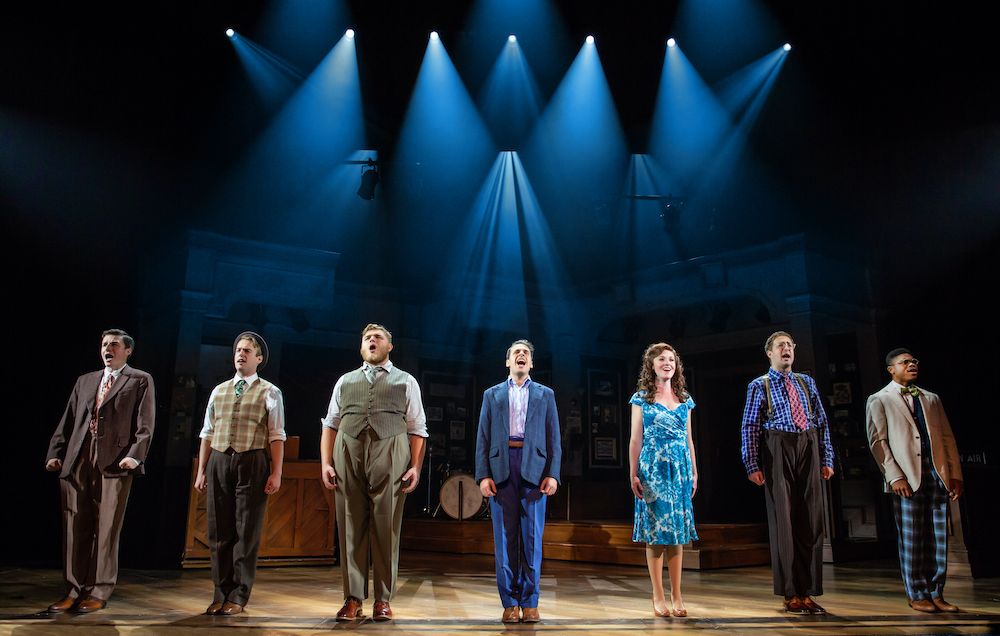 From three-time Tony® winner and Hamilton choreographer, Andy Blankenbuehler, comes a poignant and inspiring new American musical that explodes with infectious music and high-octane, heart-stopping dancing.
It's 1945. As America's soldiers come home to ticker-tape parades and overjoyed families, Private First Class Donny Novitski, singer and songwriter, struggles to rebuild the life he left behind.
When NBC announces a national competition to find the nation's next great musical superstars, Donny sees a lifeline for himself and some fellow veterans that gives them the purpose they so desperately need. Together, they form a band unlike any the nation has ever seen. Along the way, they discover the power of music to face the impossible, find their voice, and finally feel like they have a place to call home.
BANDSTAND is "both a peppy celebration of can-do spirit and a more somber exploration of what American servicemen experienced when they marched home from World War II. It's a great argument for why theater can sometimes tell a story more boldly and more viscerally" (The New York Times). "The show defies you not to be moved" (Time Out New York).
The SpongeBob Musical
July 14 – July 19, 2020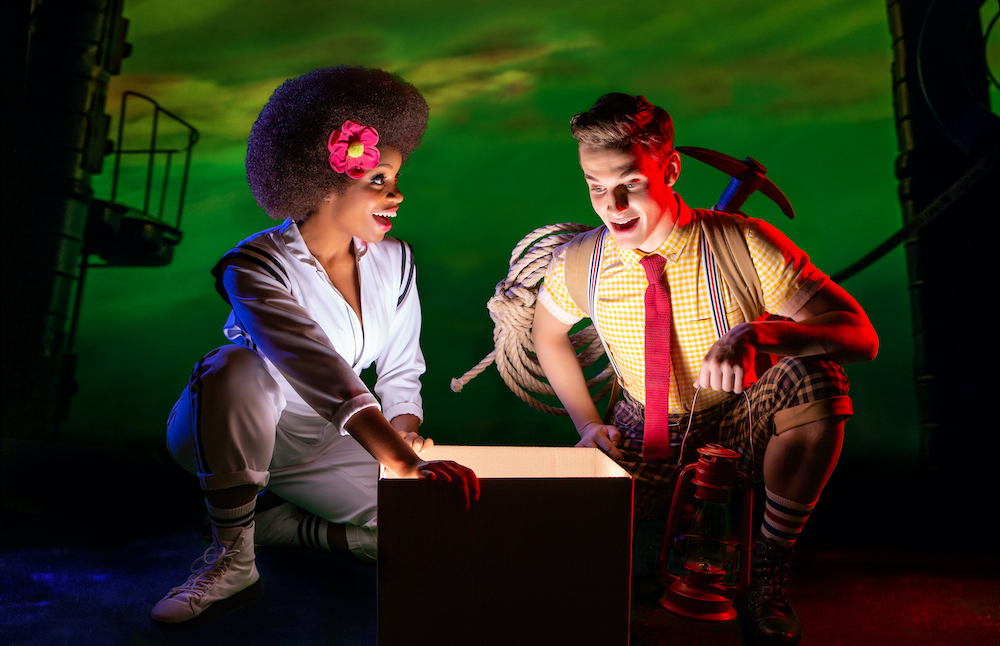 A legendary roster of Grammy® Award winners. A visionary director and a Tony Award®-winning design team. One of the world's most beloved characters. Turn them loose on stage and what do you get? The bold, original musical The New York Times declares, "BRILLIANT!"
"Wonders pour from the stage in a ravishing stream of color and invention" (Time Out New York) as Broadway's best creative minds reimagine and bring to life the beloved Nickelodeon series with humor, heart and pure theatricality in a neon-sparkly "party for the eyes and ears" (Daily Beast). Be there when SpongeBob and all of Bikini Bottom face catastrophe—until a most unexpected hero rises to take center stage. This "creative explosion" (Broadway.com) is "nothing short of genius" says Theatermania, so bring the entire family to celebrate friendship and cooperation, and learn the power of unity and inclusion.
Get ready to enjoy the "Broadway Extravaganza" (The New Yorker) that New York Magazine calls "effervescent candy-for-the-spirit." Explore the depths of theatrical innovation in NICKELODEON'S THE SPONGEBOB MUSICAL, 2018 Best Musical winner of the Drama Desk and Outer Critics Circle Awards, where the power of optimism really can save the world.
---
About the AT&T Performing Arts Center
For more than ten years, the AT&T Performing Arts Center has been "Staging the Amazing" from its 10-acre campus in the heart of the downtown Dallas Arts District. The Center, a nonprofit foundation, operates and programs three of the nation's finest venues - the Winspear Opera House, Wyly Theatre and Strauss Square - as well as our vibrant public green space, Sammons Park.
Attending live performances at the Center, you'll experience world-class theatre, the finest in international dance with TITAS/DANCE UNBOUND, opera, rock, comedy, cutting-edge speakers and more. We're a favorite stop on national Broadway tours, an arts incubator for emerging art groups, and a launching pad for world premieres, more than 70 since the Center opened! And this is where you can see the award-winning work of our five resident companies: Anita N. Martinez Ballet Folklorico, Dallas Black Dance Theatre, The Dallas Opera, Dallas Theater Center and Texas Ballet Theater.
The Center serves our community through a range of programs. Each year thousands of students experience our arts education programs like Open Stages and Disney Musicals in the Schools, which excite them about the arts and boost education outcomes. Our Community Partners and ArtsBridge-Powered by Toyota programs help ensure access to the arts for Dallas families that might not otherwise enjoy these cultural experiences. All these programs are made possible thanks to the generous support of donors and members.
The Center's mission is to be a public gathering place that strengthens community and fosters creativity through the presentation of performing arts and arts education programs. For more information about the AT&T Performing Arts Center and to purchase tickets, support these programs with a donation, and become a member visit www.attpac.org.