Associate Artistic Director Joel Ferrell to Depart Dallas Theater Center Following 2018-2019 Season
---
DALLAS (May 13, 2019) – 2017 Regional Theatre Tony Award® Recipient Dallas Theater Center announced that Associate Artistic Director Joel Ferrell will be stepping down from his full-time position at the theater at the end of August 2019, following the 2018-2019 season, to pursue new professional opportunities. Ferrell will continue to work with the theater on a contractual basis as an Associate Artist, and will return to the theater to direct A Christmas Carol this winter.
"Since 2009 Joel has been an essential part of the fabric of Dallas Theater Center as a member of our artistic staff," said Enloe/Rose Artistic Director Kevin Moriarty. "He has been a valued collaborator, whose work at Dallas Theater Center has included directing some of the most critically lauded productions in our history, including his definitive Cabaret, Dividing the Estate, Frankenstein and Rocky Horror Show, to name just a few. He's also served as a producer, casting director, teaching artist and literary advisor, and he has tirelessly championed the work of local actors, designers and directors with passion. We will miss him as a member of our full time staff, but look forward to continuing to produce his work on our stage as an Associate Artist, including his work next season as director of A Christmas Carol."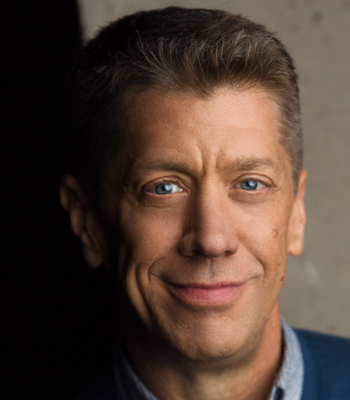 Ferrell's Dallas Theater Center directing/choreography credits include: The Rocky Horror Show; Joseph and the Amazing Technicolor® Dreamcoat; Cabaret; A Christmas Carol (2005-2009, 2011, 2012). Dallas Theater Center directing credits include: Steel Magnolias; Hairspray; Frankenstein; The Christians; Dreamgirls; Romeo and Juliet; Driving Miss Daisy; Clybourne Park; Red; God of Carnage; Dividing the Estate; reasons to be pretty; The Laramie Project: Ten Years Later; and Cotton Patch Gospel (starring its creator Tom Key). Dallas Theater Center choreography credits include: Fly by Night; It's a Bird... It's a Plane... It's Superman; A Midsummer Night's Dream; The Who's Tommy; and My Fair Lady. DFW Credits: Gruesome Playground Injuries (Second Thought Theatre); Who's Afraid of Virginia Woolf?, and The Baltimore Waltz (Stage West). Ferrell is a former Artistic Director of Casa Mañana Musicals Inc. in Fort Worth, Texas. He has worked extensively around the country for Denver Center Theatre Company, Portland Center Stage, Papermill Playhouse, Ford's Theatre, Lyric Theater of Oklahoma and North Shore Music Theatre, among others.
"I am very proud to have been part of Dallas Theater Center's journey over the last decade," said Ferrell. "Very few artists are fortunate enough to have an artistic home, and I'm grateful to Kevin, the board and staff for giving me a place to work, grow, and promote the wonderful theater artists who call DFW home. I look forward to many more collaborations with my Dallas Theater Center family, as well as new opportunities, projects and partnerships in DFW and around the country."
ABOUT DALLAS THEATER CENTER:
---
One of the leading regional theaters in the country and the 2017 Regional Theatre Tony Award® Recipient, Dallas Theater Center (DTC) performs to an audience of more than 100,000 North Texas residents annually. Founded in 1959, DTC is now a resident company of the AT&T Performing Arts Center and presents its Mainstage season at the Dee and Charles Wyly Theatre, designed by REX/OMA, Joshua Prince-Ramus and Rem Koolhaas and at its original home, the Kalita Humphreys Theater, the only freestanding theater designed and built by Frank Lloyd Wright. DTC is one of only two theaters in Texas that is a member of the League of Resident Theatres, the largest and most prestigious non-profit professional theater association in the country. Under the leadership of Enloe/Rose Artistic Director Kevin Moriarty and Managing Director Jeffrey Woodward, DTC produces a seven-play subscription series of classics, musicals and new plays and an annual production of A Christmas Carol; extensive education programs, including the National Arts and Humanities Youth Program Award-winning Project Discovery, SummerStage and partnerships with Southern Methodist University's Meadows School of the Arts and Booker T. Washington High School for the Performing and Visual Arts; and many community collaborations. In 2017, in collaboration with SMU Meadows, DTC launched Public Works Dallas, a groundbreaking community engagement and participatory theater project designed to deliberately blur the line between professional artists and community members, culminating in an annual production featuring more than 200 Dallas citizens performing a Shakespeare play. Throughout its history, DTC has produced many new works, including The Texas Trilogy by Preston Jones in 1978; Robert Penn Warren's All the King's Men, adapted by Adrian Hall, in 1986; and recent premieres of Miller, Mississippi by Boo Killebrew; Hood: The Robin Hood Musical Adventure by Douglas Carter Beane and Lewis Flinn; Bella: An American Tall Tale by Kirsten Childs; Clarkston by Samuel D. Hunter and Moonshine: That Hee Haw Musical by Robert Horn, Brandy Clark and Shane McAnally. Dallas Theater Center gratefully acknowledges the support of our season sponsors: Texas Instruments, American Airlines, Lexus and NBC 5.