DALLAS SUMMER MUSICALS
2017-2018 BROADWAY SEASON LINEUP
AT THE MUSIC HALL AT FAIR PARK
---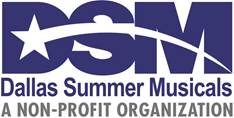 THE COLOR PURPLE
January 23 – February 4, 2018
#ColorPurpleDSM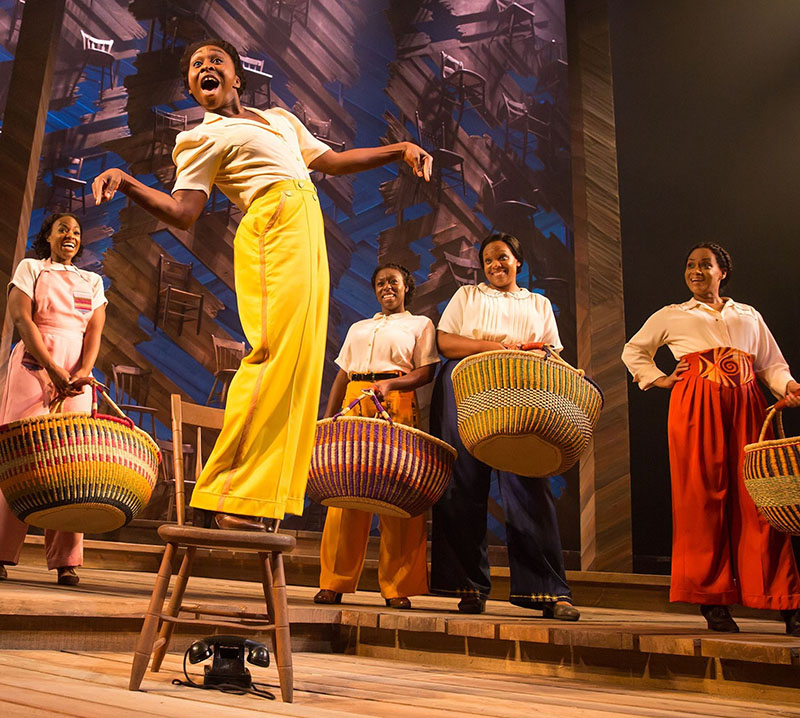 THE COLOR PURPLE is the 2016 Tony Award® winner for Best Musical Revival! Hailed as "a direct hit to the heart" (The Hollywood Reporter), this joyous American classic has conquered Broadway in an all-new "ravishingly reconceived production that is a glory to behold" (The New York Times) directed by Tony winner John Doyle.
With a soul-raising score of jazz, gospel, ragtime and blues, THE COLOR PURPLE gives an exhilarating new spirit to this Pulitzer Prize-winning story.
Don't miss this stunning re-imagining of an epic story about a young woman's journey to love and triumph in the American South. It's the musical sensation that New York Magazine calls "one of the greatest revivals ever." Experience the exhilarating power of this Tony-winning triumph!
ON YOUR FEET!
February 27 – March 11, 2018
#OnYourFeetDSM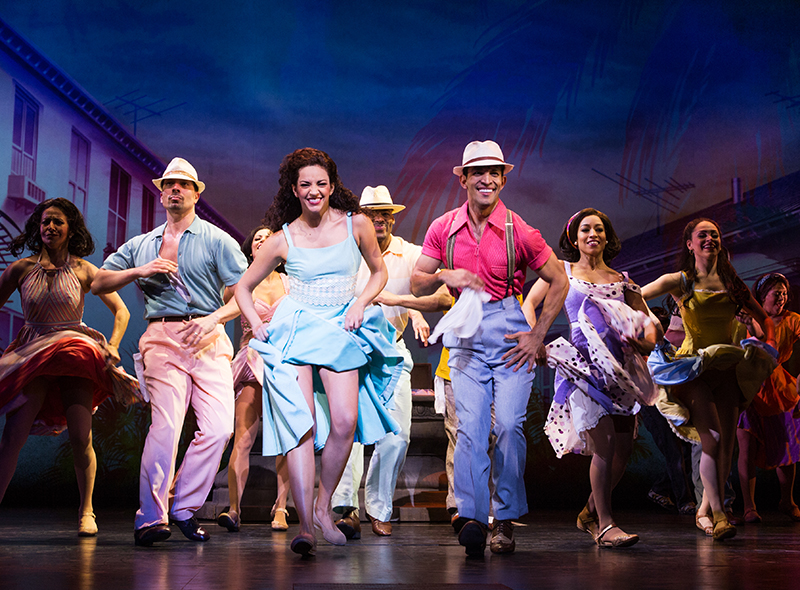 From their humble beginnings in Cuba, Emilio and Gloria Estefan came to America and broke through all barriers to become a crossover sensation at the very top of the pop music world. But just when they thought they had it all, they almost lost everything.
From international superstardom to life-threatening tragedy, ON YOUR FEET! takes you behind the music and inside the real story of this record-making and groundbreaking couple who, in the face of adversity, found a way to end up on their feet.
Directed by two-time Tony Award® winner Jerry Mitchell (KINKY BOOTS), with choreography by Olivier Award winner Sergio Trujillo (JERSEY BOYS) and an original book by Academy Award® winner Alexander Dinelaris (BIRDMAN), ON YOUR FEET! features some of the most iconic songs of the past quarter-century — and one of the most inspiring stories in music history.
WAITRESS
March 28 – April 8, 2018
#WaitressDSM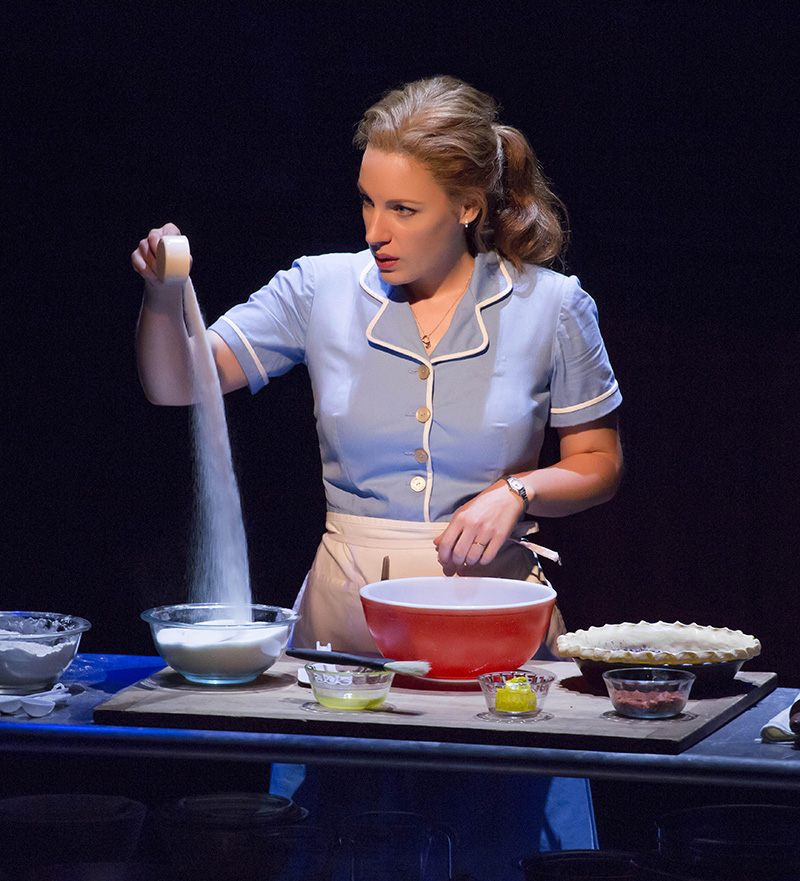 "THE WOMEN OF WAITRESS ARE CHANGING BROADWAY!" (Time Magazine).
Brought to life by a groundbreaking all-female creative team, this irresistible new hit features original music and lyrics by 5-time Grammy® nominee Sara Bareilles ("Brave," "Love Song"), a book by acclaimed screenwriter Jessie Nelson (I AM SAM) and direction by Tony Award® winner Diane Paulus (PIPPIN, FINDING NEVERLAND). "It's an empowering musical of the highest order!" raves the Chicago Tribune.
Inspired by Adrienne Shelly's beloved film, WAITRESS tells the story of Jenna - a waitress and expert pie maker, Jenna dreams of a way out of her small town and loveless marriage. A baking contest in a nearby county and the town's new doctor may offer her a chance at a fresh start, while her fellow waitresses offer their own recipes for happiness. But Jenna must summon the strength and courage to rebuild her own life.
"WAITRESS is a little slice of heaven!" says Entertainment Weekly and "a monumental contribution to Broadway!" according to Marie Claire. Don't miss this uplifting musical celebrating friendship, motherhood, and the magic of a well-made pie.
LES MISÉRABLES
April 24 – May 6, 2018
#LesMisDSM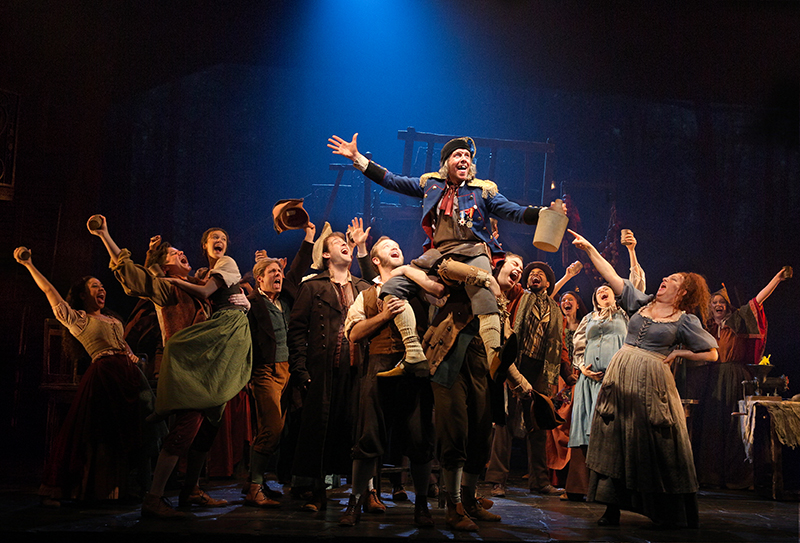 Cameron Mackintosh presents the new production of Alain Boublil and Claude-Michel Schönberg's Tony Award-winning musical phenomenon, LES MISÉRABLES, direct from an acclaimed two-and-a-half-year return to Broadway. With its glorious new staging and dazzlingly reimagined scenery inspired by the paintings of Victor Hugo, this breathtaking new production has left both audiences and critics awestruck, cheering "Les Miz is born again!" (NY1). Set against the backdrop of 19th-century France, LES MISÉRABLES tells an enthralling story of broken dreams and unrequited love, passion, sacrifice and redemption – a timeless testament to the survival of the human spirit. Featuring the thrilling score and beloved songs "I Dreamed A Dream," "On My Own," "Stars," "Bring Him Home," "One Day More," and many more, this epic and uplifting story has become one of the most celebrated musicals in theatrical history. Seen by more than 70 million people in 44 countries and in 22 languages around the globe, LES MISÉRABLES is still the world's most popular musical, breaking box office records everywhere in its 32nd year.
DISNEY'S THE LION KING
June 13 – July 8, 2018
#LionKingDSM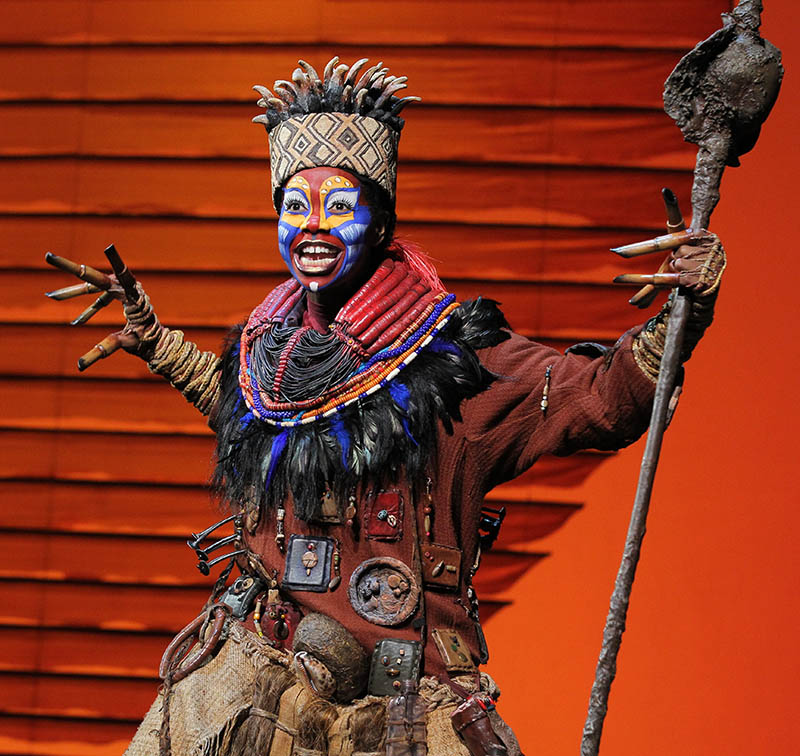 Giraffes strut. Birds swoop. Gazelles leap. The entire Serengeti comes to life as never before. And as the music soars, Pride Rock slowly emerges from the mist. This is DISNEY'S THE LION KING, making its triumphant return to the Music Hall at Fair Park!
More than 90 million people around the world have experienced the awe-inspiring visual artistry, the unforgettable music, and the uniquely theatrical storytelling of this Broadway spectacular – one of the most breathtaking and beloved productions ever to grace the stage.
Winner of six Tony Awards®, including Best Musical, THE LION KING brings together one of the most imaginative creative teams on Broadway. Tony Award®-winning director Julie Taymor brings to life a story filled with hope and adventure set against an amazing backdrop of stunning visuals. THE LION KING also features the extraordinary work of Tony Award®-winning choreographer Garth Fagan and some of Broadway's most recognizable music, crafted by Tony Award®-winning artists Elton John and Tim Rice.
There is simply nothing else like THE LION KING.
LOVE NEVER DIES, THE PHANTOM RETURNS
July 24 – August 5, 2018
#LoveNeverDiesDSM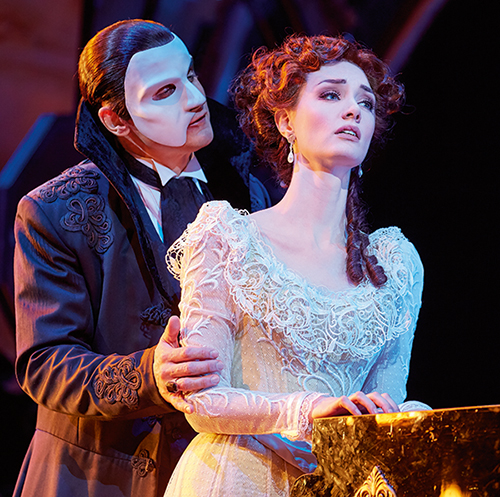 This story of boundless love, full of passion and drama, follows Lloyd Webber's THE PHANTOM OF THE OPERA, one of the most successful musicals of all time, which has now been seen by more than 130 million people worldwide and is the winner of over 50 international awards.
The ultimate love story continues in Love Never Dies, Andrew Lloyd Webber's spellbinding sequel to THE PHANTOM OF THE OPERA.
The year is 1907. It is 10 years after his disappearance from the Paris Opera House and the Phantom has escaped to a new life in New York where he lives amongst the screaming joy rides and freak shows of Coney Island. In this new, electrically charged world, he has finally found a place for his music to soar, but he has never stopped yearning for his one true love and musical protégée, Christine Daaé.
Now one of the world's finest sopranos, Christine accepts an invitation to travel from Paris to New York to perform at a renowned opera house. Christine's marriage to Raoul is suffering at the hands of his drinking and gambling and they desperately need the financial rewards that America can give them.
In a final bid to win back Christine's love, the Phantom lures her, Raoul, and their young son Gustave, from Manhattan to the glittering and glorious world of Coney Island… not knowing what is in store for them….
LOVE NEVER DIES is a dazzling new production, which takes audiences on a thrilling rollercoaster ride of intrigue, obsession and romance. Be seduced by the beautiful; sometimes magical and poetic; sometimes joyful; and occasionally melancholic score. Don't miss this magnificent continuation of one of the world's greatest love stories as it makes its premiere in Dallas.
SCHOOL OF ROCK
August 15-26, 2018
#SchoolOfRockDSM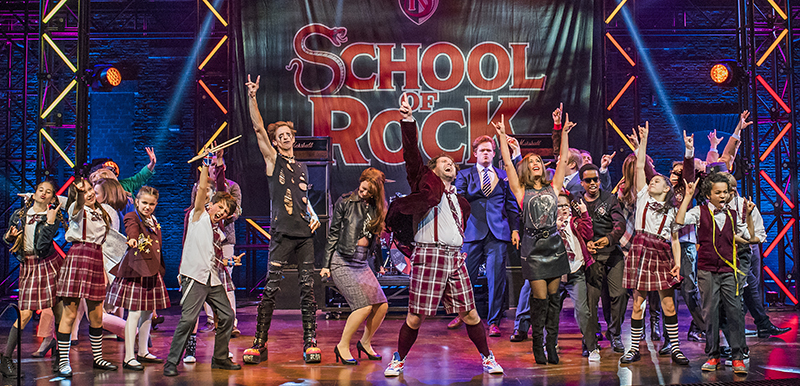 SCHOOL OF ROCK is a New York Times Critics' Pick and "AN INSPIRING JOLT OF ENERGY, JOY AND MAD SKILLZ!" (Entertainment Weekly).
Based on the hit film, this hilarious new musical follows Dewey Finn, a wannabe rock star posing as a substitute teacher who turns a class of straight-A students into a guitar-shredding, bass-slapping, mind-blowing rock band. This high-octane smash features 14 new songs from ANDREW LLOYD WEBBER, all the original songs from the movie and musical theater's first-ever kids rock band playing their instruments live on stage. Vanity Fair raves, "FISTS OF ALL AGES SHALL BE PUMPING!"
2017-2018 BROADWAY SEASON ADD-ON
IRVING BERLIN'S WHITE CHRISTMAS
December 5-10, 2017
#WhiteChristmasDSM
IRVING BERLIN'S WHITE CHRISTMAS which will be a season add-on, tells the story of two showbiz buddies putting on a show in a picturesque Vermont inn, and finding their perfect mates in the bargain. Full of dancing, romance, laughter and some of the greatest songs ever written, including "Count Your Blessings
Instead of Sheep," "Happy Holiday," "Sisters," "Blue Skies," and the unforgettable title song, IRVING BERLIN'S WHITE CHRISTMAS promises to be a merry and bright experience for the entire family!
The New York Times exclaims "this cozy trip down memory lane should be put on your wish list." And, the New York Daily News hailed IRVING BERLIN'S WHITE CHRISTMAS as "a holiday card come to life."
2018-2019 BROADWAY SEASON TEASES
HAMILTON
Dates will be announced at a later time
#HamiltonDSM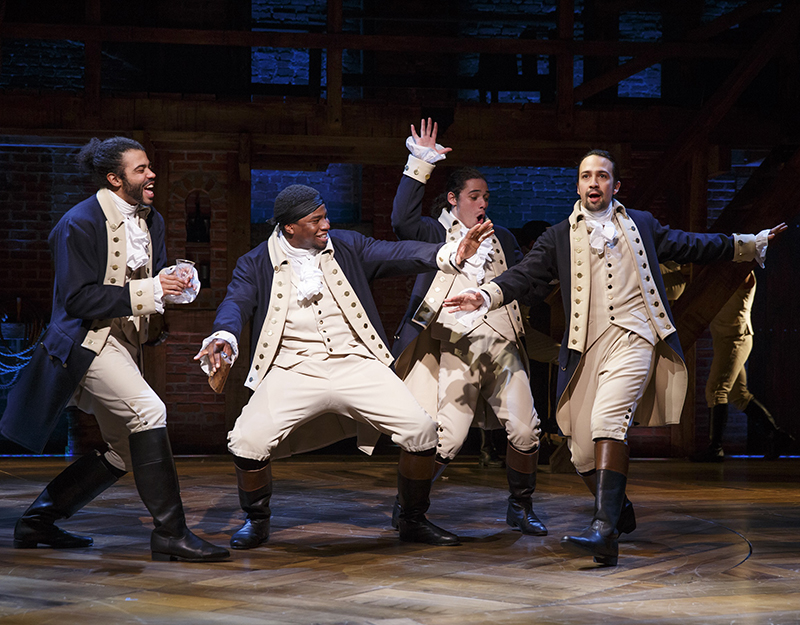 With book, music and lyrics by Lin-Manuel Miranda, direction by Thomas Kail, choreography by Andy Blankenbuehler and musical supervision and orchestrations by Alex Lacamoire, HAMILTON is based on Ron Chernow's biography of Founding Father Alexander Hamilton.
HAMILTON is the story of America's Founding Father Alexander Hamilton, an immigrant from the West Indies who became George Washington's right-hand man during the Revolutionary War and was the new nation's first Treasury Secretary. Featuring a score that blends hip-hop, jazz, blues, rap, R&B, and Broadway, HAMILTON is the story of America then, as told by America now.
ALADDIN
Dates will be announced at a later time
#AladdinDSM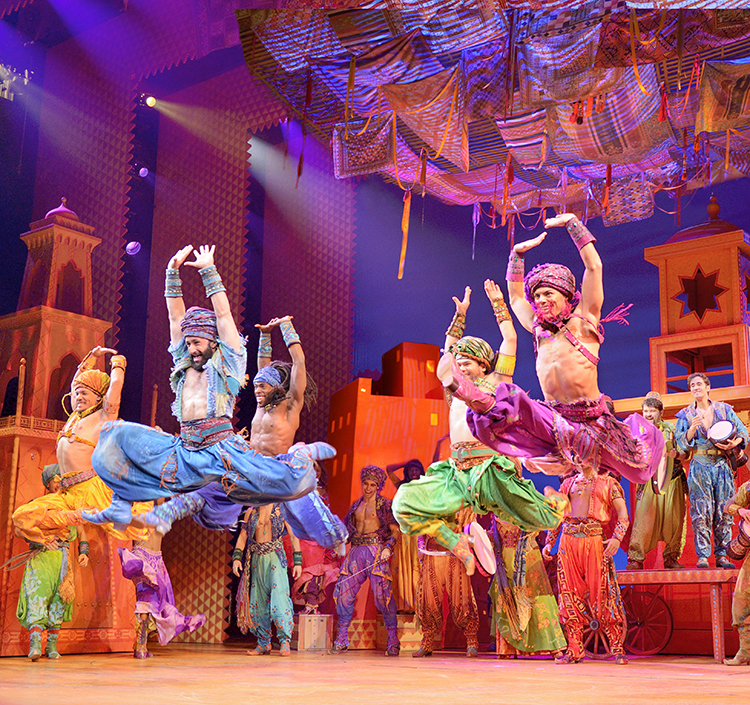 Discover a whole new world at ALADDIN, the hit Broadway musical.
From the producer of The Lion King comes the timeless story of Aladdin, a thrilling new production filled with unforgettable beauty, magic, comedy and breathtaking spectacle. It's an extraordinary theatrical event where one lamp and three wishes make the possibilities infinite.
Hailed by USA Today as "Pure Genie-Us," ALADDIN on Broadway features all your favorite songs from the film as well as new music written by Tony® and Academy Award® winner Alan Menken (NEWSIES) with lyrics penned by the legendary Howard Ashman (BEAUTY AND THE BEAST), Tony Award winner Tim Rice (THE LION KING, AIDA), and book writer Chad Beguelin (THE WEDDING SINGER).
Directed and choreographed by Tony Award winner Casey Nicholaw (THE BOOK OF MORMON, SOMETHING ROTTEN!), this "Fabulous" and "Extravagant" (The New York Times) new musical boasts an incomparable design team, with sets, costumes and lighting from Tony Award winners Bob Crowley (MARY POPPINS), Gregg Barnes (Kinky Boots), and Natasha Katz (AN AMERICAN IN PARIS).
See why audiences and critics agree, ALADDIN is "Exactly What You Wished For!" (NBC-TV).
For more information about Dallas Summer Musicals, please call 214-421-5678 or visit the website at www.dallassummermusicals.org.