The Broadway League Presents Two Awards to Dallas Summer Musicals
Paulette Hopkins, Director of Marketing, received the Outstanding Achievement in Road Marketing Award
Holly Reeves, Executive Committee and Board Member, received a Star of Touring Broadway Award
---
The Broadway League has presented two awards to Dallas Summer Musicals, Inc. (DSM).  Paulette Hopkins, Director of Marketing, was honored with the Outstanding Achievement in Road Marketing Award and Holly Reeves, DSM Executive Committee, Board Member and longtime volunteer and supporter, was honored with a Star of Touring Broadway Award.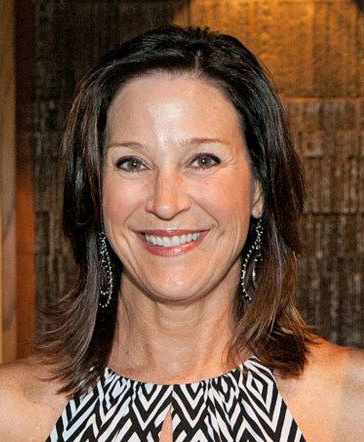 Under Paulette's leadership, Dallas Summer Musicals, which has been entertaining North Texas audiences with live, musical theatre entertainment since 1941, continues its long history of successful marketing initiatives. Hopkins is an energetic leader who strategizes unique concepts for each show and works to attract new audiences. Hopkins welcomes and embraces joint marketing efforts and is open to new ideas. Her collaborative spirit has proven beneficial to many organizations, and a new era of collaboration now exists in Dallas-Fort Worth.
Paulette's colleagues describe her as imaginative, thoughtful and honorable.  Touring press agents describe her as positive, tenacious and charming. She is all of these things, and more to the industry, to her peers and to her community. Throughout her career she has embraced each new challenge with openness, determination and a sense of humor. She is always ready to listen, exchange ideas and can always be counted on for a creative idea or solution. She is dependable, loyal and committed. She has earned the respect of her colleagues around the country by lending her time and her creative spirit on numerous committees and marketing forums. She always finds time to collaborate, mentor and give advice as needed.
The Star Of Touring Broadway Awards are designed to honor board members, government officials, donors and volunteers who have given support to promote and enrich the Broadway Series in their hometowns. First presented in 1992, the Broadway League Awards recognize the contributions of those who have displayed exemplary service to the Broadway industry and are considered innovators of their craft.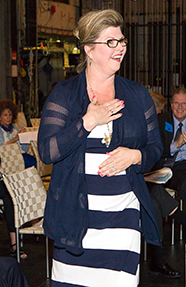 Long-time dedicated member of the board and a diligent fundraiser, Holly Reeves is a proactive and strong supporter of Dallas Summer Musicals, its touring shows and is a vital part of the DSM nonprofit organization. First participating in DSM as a board member, season ticket holder, Producers' Circle member, generous donor and supporter in 2009, Holly has jumped in full force since that time to increase donations, awareness and community support. As a member of the Guild in 2010, she helped serve the show's cast and company brunch on many Saturdays and Sundays, donating her time and preparing meals. Her donations through the Guild helped underwrite the cast parties and her personality added to the home feeling expressed by so many of the performers, always saying how they feel so welcome in Dallas.
That welcome still exists every season. Holly and her husband, Brad, open up their lovely home for cast parties, inviting in up to 100 people for an after-show sumptuous buffet, hosted by the Guild. She goes beyond opening her home by setting up a scene in the front gardens or driveway that is decorated in the show's theme.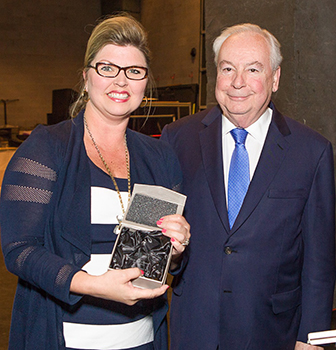 She currently serves on the Executive Committee and also on the Development Committee and has since 2012. She joined in DSM's fundraising gala, Curtain Call, as a major donor in 2013. She and Brad took on the leadership role of chairing the gala in 2014. Her crucial and sustaining work has benefited Dallas Summer Musicals in literally all aspects of development, community outreach and marketing.
She accomplishes all of this while raising their two children. Daughter Payton is college bound next year and has been accepted to many schools including Abilene Christian University and Belmont University for her outstanding work in Musical Theatre and their son Cole attends Shelton Academy in Dallas.