Nominees Announced for the 4th Annual Dallas Summer Musicals High School Musical Theatre Awards

Nominees Announced for the 4th Annual Dallas Summer Musicals High School Musical Theatre Awards
---
Award recipients to be announced at the show on
Wednesday, April 29th at the Music Hall at Fair Park
Best Actress
Colleyville Heritage High School- Monica Lockwood as Carmen in Curtains
Guyer High School- Katelyn Cave as Leading Player in Pippin
Independence High School- Sophia Kaiafas as Jane in Tarzan
Mansfield High School- Shelby Priddy as Belle in Beauty & the Beast
Marcus High School- Kara Lyons as Jo March in Little Women
Pearce High School- Sydney Kane as Rosemary in How to Succeed in Business Without Really Trying
Plano West High School- Meg Grinde as Mary Magdalene in Jesus Christ Superstar
R L Turner High School- Chandler Bates as Anna in The King and I
Southwest Christian School- Grace Tucker as Peter Pan
Best Actor
Abilene High School- Ryan Garmoe as Bobby in Urinetown
Carroll High School - Drew Brown as Tarzan in Tarzan
Grapevine Faith Christian School-Quint Erwin as Caratacus Potts in Chitty Chitty Bang Bang
McKinney Boyd High School- Logan Reid as Javert in Les Miserables
Plano Senior High School- Tanner Dillon as Cornelius Hackl in Hello Dolly!
Plano West High School- Chris Clark as Jesus in Jesus Christ Superstar
Pearce High School- Sam Snyder as J Pierrepont Finch in How to Succeed In Business Without Really Trying
Richardson High School- Griffin Camacho as Tevye in Fiddler On The Roof
Rockwall High School- Drew Mitchell as Sweeney Todd in Sweeney Todd
Best Musical
Colleyville Heritage High School, Curtains
Mansfield High School, Disney's Beauty and the Beast
Pearce High School, How to Succeed in Business Without Really Trying
Plano Senior High School, Hello Dolly!
Plano West High School, Jesus Christ Superstar
Richardson High School, Fiddler on the Roof
Rowlett High School, The Mystery of Edwin Drood
Southwest Christian School, Peter Pan
Direction
Abilene High School, Urinetown
Guyer High School, Pippin
Mansfield High School, Disney's Beauty & the Beast
North Lamar High School, Disney's Beauty & the Beast
Pearce High School, Urinetown
Plano West High School, Jesus Christ Superstar
Richardson High School, Fiddler on the Roof
Rowlett High School, The Mystery of Edwin Drood
Southwest Christian High School, Peter Pan
Wylie East High School, Seussical
Choreography
Aledo High School, Footloose
Denton High School, Mame
Grapevine High School, Oliver
Guyer High School, Pippin
Mansfield High School, Disney's Beauty & the Beast
Pearce High School, Urinetown
Plano Senior High School, Hello Dolly
Rowlett High School, The Mystery of Edwin Drood
Southwest Christian High School, Peter Pan
Wylie East High School, Seussical
Musical Direction
Abilene High School, Urinetown
Liberty Christian High School, Annie Get Your Gun
Marcus High School, Little Women
Richardson High School, Fiddler on the Roof
Richland High School, Shrek
Rockwall High School, Sweeney Todd
Rowlett High School, The Mystery of Edwin Drood
Wakeland High School, Cinderella
Waxahachie High School, Guys and Dolls
Wylie East High School, Seussical
Orchestra
Berkner High School, Little Shop of Horrors
Carroll High School, Tarzan
Centennial High School, Seussical
Crowley High School, Anything Goes
Grapevine High School, Oliver
Mansfield High School, Disney's Beauty & the Beast
North Forney High School, Disney's High School Musical
Rowlett High School, The Mystery of Edwin Drood
Rockwall High School, The Wizard of Oz
Waxahachie High School, Guys & Dolls
Scene Design
Carroll High School, Tarzan
Greenhill School, High School, The Addams Family
Liberty Christian High School, Annie Get Your Gun
Mabank High School, Cinderella
Plano West High School, Jesus Christ Superstar
Rockwall High School, Sweeney Todd
Rowlett High School, The Mystery of Edwin Drood
Southwest Christian High School, Peter Pan
Waco High School, Tarzan
Wylie East High School, Seussical
Costume Design
Abilene High School, Urinetown
Bishop Lynch High School, The Wedding Singer
Colleyville Heritage High School, Curtains
Denton High School, Mame
Grapevine Christian High School, Chitty Chitty Bang Bang
Grapevine High School, Oliver
Guyer High School, Pippin
Rockwall-Heath High School, The Music Man
Southwest Christian High School, Peter Pan
Waco High School, Tarzan
Lighting Design
Mansfield High School, Disney's Beauty & the Beast
Marcus High School, Little Women
McKinney Boyd High School, Les Miserables
Plano Senior High School, Hello Dolly
Plano West High School, Jesus Christ Superstar
Richardson High School, Fiddler on the Roof
Rockwall High School, Sweeney Todd
Rowlett High School, The Mystery of Edwin Drood
Southwest Christian High School, Peter Pan
Waco High School, Tarzan
Stage Crew & Technical
Abilene High School, Urinetown
Carroll High School, Tarzan
Guyer High School, Pippin
Lake Ridge High School, Shrek
Marcus High School, Little Women
McKinney High School, All Shook Up
Plano Senior High School, Hello Dolly
Plano West High School, Jesus Christ Superstar
Southwest Christian High School, Peter Pan
Wylie East High School, Seussical
Ensemble
Abilene High School, Urinetown
Aledo High School, Footloose
Liberty Christian High School, Annie Get Your Gun
Pearce High School, How to Succeed in Business Without Really Trying
Plano Senior High School, Hello Dolly
Richardson High School, Fiddler on the Roof
Richland High School, Shrek
Rockwall-Heath High School, The Music Man
Rowlett High School, The Mystery of Edwin Drood
Southwest Christian High School, Peter Pan
Supporting Actor
Colleyville Heritage High School, Morgan Young - Officer Lockstock, Urinetown
Lake Ridge High School, Isaiah McInnis - Donkey, Shrek
Mansfield High School, Zach Montou - Lumiere, Disney's Beauty & the Beast
McKinney North High School, Joseph Campbell - Fester, The Addams Family
North Forney High School, Allen Porterie - Chad Danforth, Disney's High School Musical
Pearce High School, Noah Heller - Officer Lockstock, Urinetown
Pearce High School, Josh McCoy - Bud Frump, How to Succeed in Business Without Really Trying
Richardson High School, Nathan May - Motel, Fiddler on the Roof
Weatherford High School, Cole Lucas - Farquaad, Shrek
Wylie East High School, Clay Mobley - Horton the Elephant, Seussical
Supporting Actress
Abilene High School, Louisa Lee - Little Sally, Urinetown
All Saints Episcopal High School, Grace Evans - Melpomene, Zanadu
Bishop Lynch High School, Payton Reeves - Holly, The Wedding Singer
Colleyville Heritage High School, Audrey Jefferies - Georgia Hendricks, Curtains
Mansfield High School, Anna Pritchett - Mrs. Potts, Disney's Beauty & the Beast
Marcus High School, Haley Sutherland - Marmee March, Little Women
McKinney Boyd High School, Sarah Hubner - Madame Thenardier, Les Miserables
North Forney High School, Savanna Morgan - Taylor McKessie, Disney's High School Musical
Rowlett High School, Sarah Manns - Princess Puffer, The Mystery of Edwin Drood
Wylie East High School, Libby Villagas - Mayzie LaBird, Seussical
Featured Performer
Greenhill School High School, Ali Simenc - Grandma Addams, The Addams Family
Heritage High School, Olivia Callan - Hunyak, Chicago
Lake Ridge High School, Michael Flake - Lord Farquaad, Shrek
Mansfield High School, Justin Alozie - Cogsworth, Disney's Beauty & the Beast
McKinney High School, Yoki Ongwella - Sylvia, All Shook Up
North Lamar High School, Jared Chenevey - Cogsworth, Disney's Beauty & the Beast
Pearce High School, Jack Durham - Hot Blades Harry, Urinetown
Poteet High School, Cameron Smith - Amos, Big Fish
Richardson High School, Jacob Redmon - Perchek, Fiddler on the Roof
Richland High School, C.J. Sutton - Donkey, Shrek

Michael A. Jenkins, President and Managing Director, Dallas Summer Musicals, Inc. (DSM) and Tracy Jordan, Manager of DSM's High School Musical Theatre Awards (HSMTA), announced the nominees for the 4th Annual High School Musical Theatre Awards on WFAA Channel 8's Midday News and in The Dallas Morning News recently.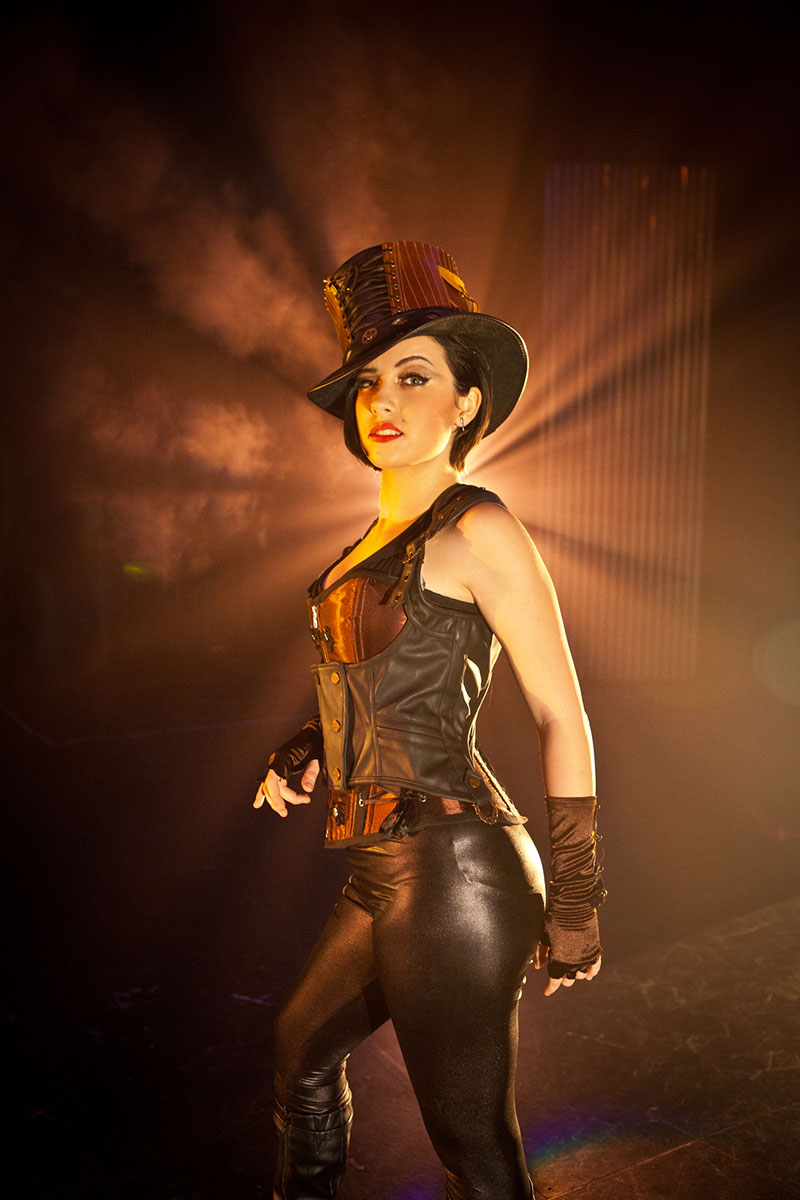 Chaired by Nancy Natinsky, the awards show is slated for Wednesday, April 29th at the Music Hall at Fair Park and the public is invited to join in the excitement! Red carpet arrival begins at 5:30 p.m. The show begins at 7:00 p.m. with performances which include separate medleys of the Best Actor and Best Actress nominees, scenes from Best Musical nominees and an opening number featuring all nominated performers accompanied by a live orchestra. The show is topped off with a finale of performers from each participating high school.
Based on Broadway's Tony® Awards, show business veterans and community celebrities come together to spotlight the achievements of high school students and their school's musical theatre programs.
Sixty-five (65) high schools and 71 productions from all over North Texas participated. Throughout the year, three judges visited each school and judged the performers in 15 categories: Best Musical, Best Direction, Best Musical Direction, Best Choreography, Best Orchestra, Best Scenic Design, Best Costume Design, Best Lighting, Best Ensemble, Best Crew, Best Actor, Best Actress, Best Supporting Actor, Best Supporting Actress and Best Featured Performer.
Each school's performance was evaluated by a panel of judges who are all working professionals in the areas of entertainment, arts and theatre education, arts administration, talent management and production design. Ballots were tabulated by the accounting firm of Grant-Thornton and the top scoring schools in each category are nominated as finalists.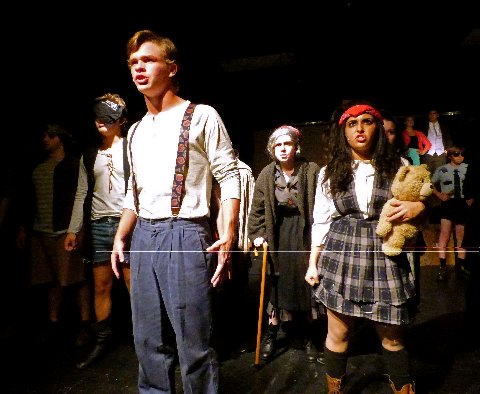 As in the format of the National High School Musical Theatre Awards (the Jimmy™ Awards), the Best Actor and Best Actress winners will not be decided solely by standings. The nominees will perform the evening before the awards show for the assembled DSM judges and will be scored at that time. The winner will be revealed the next night at the awards show at the Music Hall.
Several cash scholarships of at least $1,000 each will be presented to outstanding participating students.
Winners of the Best Performance by an Actor and Actress will receive an all-expense paid trip for five days to New York City to represent their school in the National High School Musical Theatre Awards (the Jimmy™ Awards) for the chance to win prizes and scholarships, which vary by year.
Michael said, "This program encourages participation in the musical arts throughout our community. We are grateful to founding sponsors Leah and Jerry Fullinwider for their support and vision, which literally brought this awards program to life."
Nancy, in addition to chairing HSMTA, is a long-time supporter and DSM Board Vice-President and Community Relations Co-Chair said, "The community's support, including the judges, teachers, parents, students and volunteers, is a testament to this very important education outreach program and has contributed to its significant growth. We look forward to even more schools participating next year."
Tracy added, "DSM feels it is important to encourage these talented students to follow their dreams and goals and to draw attention to the excellent work being done in education in musical theater in our area schools. This is a wonderful opportunity for everyone involved and a great show!"
Dallas Summer Musicals' program is the only official awards program in North Texas recognized by the National High School Musical Theatre Awards. Since DSM's First Annual HSMTA in 2012, this has truly developed into a regional program, accepting schools as far away as Denton and McKinney to the north, Waco to the south, Abilene to the west and Paris, Texas to the east.  
In just four years, this awards program has grown to be the largest program of its kind in the state of Texas and one of the largest programs in the nation.
Tickets are open to the public, priced from $15-$75 and are now on sale online at www.DSMHSMTA.org, by phone at 1.800.514.ETIX (3849), and at The Box Office, 5959 Royal Lane, Suite 542 in Dallas, TX.
For more details about the DSM program, listing of finalist nominees and more information, visit the website at http://dallassummermusicals.org/HSMAwards.shtm
and the Facebook page at https://www.facebook.com/DSMHSMTA