Dallas Summer Musicals Names Three as "Managing Director Emeritus"
---
Michael Jenkins, the late Tom Hughes and Charles R. Meeker, Jr. to receive title; announcement signals amicable resolution of issues between Jenkins and DSM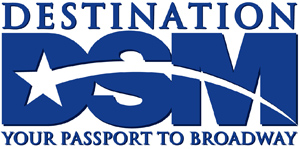 Dallas Summer Musicals, Inc. (DSM) announced that it will bestow the title Managing Director Emeritus on three former DSM leaders. Michael Jenkins, as well as the late Tom Hughes and Charles R. Meeker, Jr. represented by their families, will receive the award. DSM officials, noting the longevity and service of each man, cited each one's "loyalty, guidance, artistic drive and longtime commitment that propelled the organization to be a national leader in Broadway theater." The current Chairman of DSM's Board of Directors Ted Munselle noted that the announcement comes on the heels of announcing DSM's 77th season.
"This is a well-deserved honor for all three gentlemen", said Munselle. "We are launching our 77th season, and DSM has had a remarkable record of success in bringing the best of Broadway to North Texas for decades. Charles R. Meeker, Jr. was the first person to lead the organization, followed by Tom Hughes and Michael Jenkins. Each one made DSM the focus of their professional lives, and they were major contributors to our successful history."
The announcement was praised by long-time DSM supporters since it signals an amicable resolution regarding issues between Jenkins and DSM.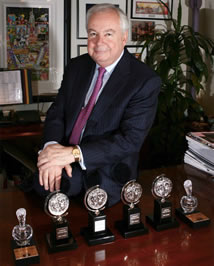 "The decision to recognize Charles Meeker, Tom Hughes and Michael Jenkins with the title of Managing Director Emeritus is an appropriate recognition of the great contributions these men made to DSM," said Ruth Altshuler, long-time civic leader. "My family is fortunate to trace our involvement with DSM back to the very beginning, and I have been an active volunteer and supporter of DSM for over 60 years. It has been a personal privilege to know and work closely with these fine leaders, but I particularly congratulate DSM's decision to recognize Michael's successful era with DSM with this special status. We are all grateful for the vision and contributions Michael has provided DSM all these years."
Altshuler also expressed optimism about DSM's future.
"I look forward to the upcoming DSM season and many seasons to come at the Music Hall at Fair Park," said Altshuler. "It is encouraging to see the whole community unite together to build on the wonderful 76-year history of this great Dallas institution and treasure."
Munselle said that very few theater organizations can boast about the longevity of its leadership. Charles R. Meeker, Jr. was the first Managing Director in 1942, when the musicals operation was under the umbrella of the State Fair Association, now known as the State Fair of Texas. He was succeeded by one of his "mentees" Tom Hughes, who assumed leadership in 1961. Later, Michael Jenkins, who also learned much of the business under Meeker, became Managing Director in 1994, following the death of Mr. Hughes. He served in that role through May of 2016.
"Our family is most grateful that DSM is honoring Tom, along with Charles Meeker and Michael Jenkins, with the title of Managing Director Emeritus.," said Anné Hughes, on behalf of her late husband and family. "Dallas Summer Musicals is a treasure to our city and Tom always said that he was blessed to spend his entire working career with this wonderful organization."
The Meeker family expressed appreciation for the honor.
"My father's dedication to DSM was a driving force in his life," said Charles R. Meeker III. "My family and I are proud to see his legacy honored by this recognition. Michael Jenkins, Tom Hughes and my father have achieved a superb and long lasting record of success at DSM, and we look forward to that success continuing into the future."
Former Managing Director Jenkins also spoke to the announcement.
"I was glad that I was able to program the 2017 and 2018 DSM seasons and to accept this Managing Director Emeritus recognition," said Jenkins.
Munselle said more details will be released later about the celebration of these awards.
"In the meantime," said Munselle, "season tickets are on sale for the 77th season. There are ten great shows coming to the Music Hall at Fair Park."