Dallas Summer Musicals to Chart New Course
---
Veteran Arts Administrator David Hyslop named Interim Managing Director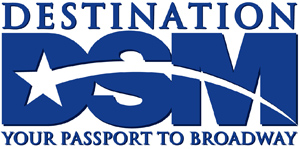 The Dallas Summer Musicals announced today the beginning of "a new generation" of leadership at DSM, the non-profit institution that has delivered Broadway musical theater to North Texas for 76 years. David Hyslop, 73, a distinguished arts expert and administrator who assisted the Dallas Symphony Orchestra in a key transition period, was named Interim Managing Director of DSM. He replaces Michael Jenkins, who has been the President and Managing Director of DSM since 1995. Jenkins's departure is effective immediately.
Ted Munselle, DSM's volunteer Chairman, said DSM is fortunate that a seasoned veteran, such as David Hyslop, is available to assist the organization in this transition period.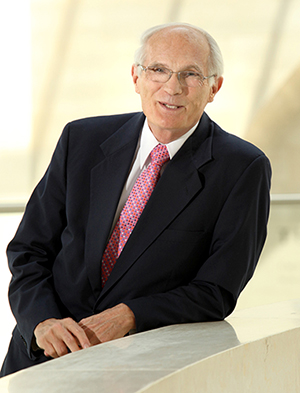 "David knows Dallas; he knows the arts community very well," said Munselle. "He immediately recognized the future opportunities for DSM and the Music Hall. Most importantly, he is a bridge builder, someone who wants to help us establish a collaborative partnership with the people who care deeply about Dallas, Fair Park and DSM's leadership in the arts."
DSM's Chair-Elect Randy Wright also praised Hyslop's appointment saying he expects the new Interim Managing Director to push the Music Hall at Fair Park as an important venue in the competition for meetings and other entertainment events.
"The Music Hall is a fabulous under-used city asset that can buoy the community's effort to create a revitalized destination at Fair Park," said Wright. "The Music Hall should be competing with local venues and nearby locations in other states for the best concerts and corporate events," said Wright. "It has the best sound system in North Texas; that's what makes the Music Hall the best venue for Broadway productions."
Hyslop, a respected arts veteran who has led and consulted myriad arts organizations including theaters, has agreed to serve as DSM's Interim Managing Director while its Board launches a search for a permanent Managing Director.
"I see DSM as a stable and beloved institution," said Hyslop, "and it is a key anchor at Fair Park, bringing in the most visitors outside the State Fair. Nevertheless, it has huge unrealized potential to have a bigger regional presence for both the entertainment dollars from theater-goers as well as financial support from the community. There's a lot of work to be done by all stakeholders of the DSM family."
Hyslop met with DSM staff and key personnel Monday morning.
"Clearly, they want to focus on a turnaround for DSM," said Hyslop. "We also have the presentation of Wicked right now. I saw a group of people dedicated to the principle that, 'the show must go on,' and I am confident this will be a seamless transition for theater-goers."
Munselle said board members are not in a position to discuss the departure of Michael Jenkins.
"The details are still being worked out," said Munselle. "When we can discuss this personnel issue further, we will."
DSM Chair issues second statement on Jenkins
Board Chair Munselle says forensic examination of financials led to decision
Ted Munselle, the volunteer chairman of Dallas Summer Musicals, today released a further statement regarding leadership changes at the organization. Earlier today, DSM confirmed that Michael Jenkins is no longer the president and managing director of the organization. The executive committee also named arts management veteran David Hyslop, 73, as interim managing director.
"For some," said Munselle, "this announcement is difficult to accept, but DSM's Executive Committee believed that it was clear that it's time for a change."
Munselle said the Executive Committee (EC), for over a year, has been immersed in an intense assessment of the organization, with special attention on management accountability and professional examinations of DSM's financial performance including reporting, profitability, expenditures and investments. He said DSM has suffered losses every season, except for one, since 2008.
"Theater is a difficult and competitive business, and the EC was concerned about DSM's financial losses as well as the quality of its financial reporting," said Munselle. "We engaged a leading national law firm to lead a team of forensic investigators, including a group of auditors from a Big Four CPA firm, to conduct a forensic examination of the organization's books and records."
Their report was delivered to DSM's Executive Committee last Thursday. After hearing the report, The Executive Committee, in a near unanimous vote, decided that it was time for a change in leadership at DSM.
Munselle said that clearly DSM has a bright future and is looking forward to working closely with David Hyslop as DSM seeks a new direction for the future. DSM has been presenting the Best of Broadway to the North Texas area for 76 years and looks forward to keeping it going for another 76 years and more.
Munselle also added that the 2017 season is almost complete and will be announced soon.