KitchenDog Theater Announces 2019-2020 Season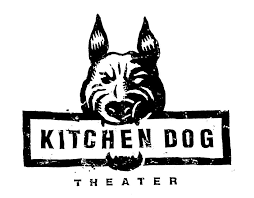 ---
Dallas - Kitchen Dog Theater is proud to announce a dynamic lineup for its 29th season. The 2019-2020 season promises to excite and engage audiences with 2 World Premieres by local playwrights, a regional premiere and a NNPN rolling world premiere along with the 22nd Anniversary of its New Works Festival and the 19th year of PUP (Playwrights Under Progress) Fest. In addition to its regular season schedule, KDT will present two summertime season extras: Crossing the Line, a co-production with Cry Havoc Theater Company and the beloved One-Minute Play Festival for its 6th consecutive year.
Kitchen Dog Theater's 2019-2020 season schedule is as follows:
(All dates and programs subject to change)
MAINSTAGE PRODUCTIONS
a love offering by Jonathan Norton *World Premiere*
Director: KDT Co-Artistic Director Tina Parker
Dates: October 3 – October 27, 2019
"It's one thing to risk offending an audience in the name of telling the truth. It's quite another to set ticketholders back down in the neighborhoods they left to come to the theater, make bare the contradictions of specific places and people they know or love, and still make the audience laugh without resolving the discomfort of recognition...The time to experience this playwright's work in a small room is now."—D Magazine
The Play: T'Wana Jepson has been bit before. And scratched. And kicked. And punched. And called every dirty word in the book. But so has her coworker and play-mama, Miss Georgia. It comes with the territory as a nurse's aide caring for patients with Alzheimer's and dementia. But after T'Wana is attacked by the patient in E 204, something happens that threatens the bonds of trust and friendship.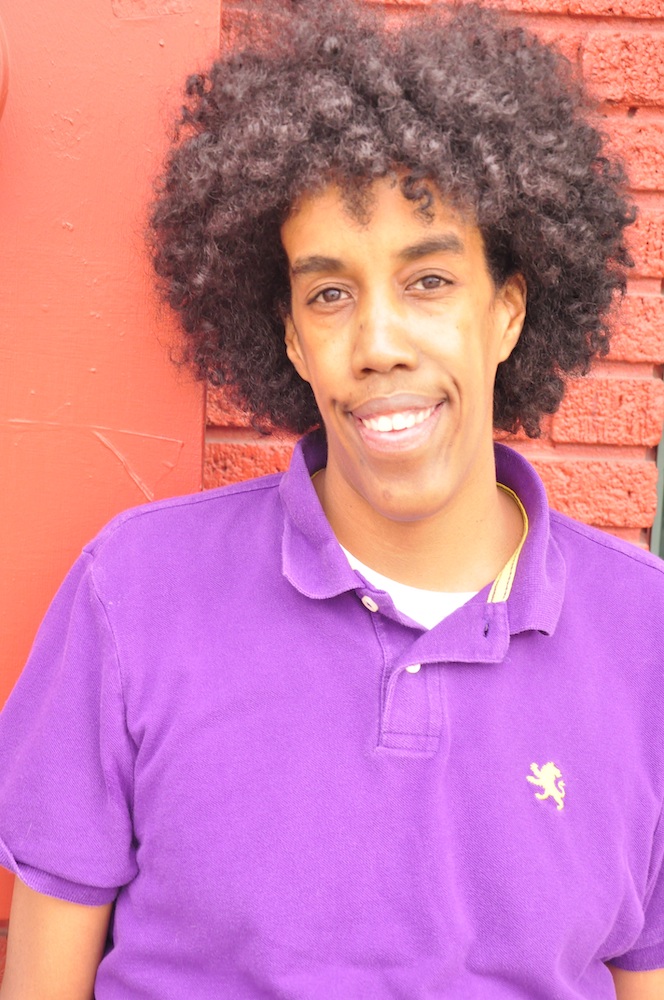 The Playwright: Jonathan Norton's work has been produced or developed by Dallas Theater Center, PlayPenn, InterAct Theatre Company, Pyramid Theatre Company, Black and Latino Playwrights Conference, Bishop Arts Theatre Center, Castillo Theatre, Soul Rep Theater Company, African American Repertory Theater, Kitchen Dog Theater, Undermain Theatre, Theatre Three, and South Dallas Cultural Center. His play MISSISSIPPI GODDAMN was a Finalist for the Harold and Mimi Steinberg/ATCA New Play Award and won the 2016 M. Elizabeth Osborn Award given by the American Theatre Critics Association. Other awards include: Artistic Innovations Grant from the Mid-America Arts Alliance, South Dallas Cultural Center Diaspora Performing Arts Commission, the TACA Donna Wilhelm Family New Works Fund, TACA Bowdon Family Foundation Artists Residency Fund, and the Jubilee Theatre's 2019 Eastman Visionary Award. He is currently Playwright in Residence at Dallas Theater Center.
Queen of Basel *Regional Premiere*
Director: KDT Co-Artistic Director Christopher Carlos
Dates: November 21 – December 15, 2019
"…mesmerizing, compelling, utterly brilliant…" - DC METRO THEATER ARTS
The Play: It's Art Basel, Miami's weeklong party for the rich and famous, where real estate heiress Julie reigns over the blowout her mogul father is throwing at his South Beach hotel. Her companions are Christine, a cocktail waitress who recently fled violence in Venezuela, and Christine's fiancé John, an Uber driver with ambitions. This explosive elixir of power, class, and race within the Latinx community is a bold and contemporary take on Strindberg's Miss Julie by vibrant rising voice Hilary Bettis (TV's The Americans).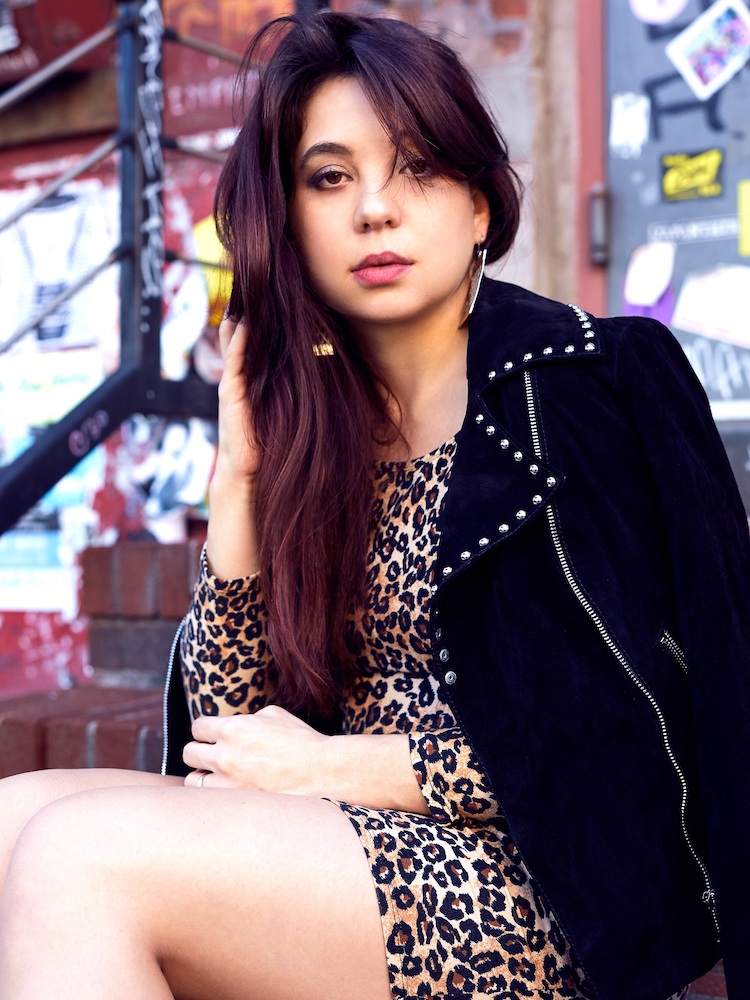 The Playwright: Hilary Bettis is a playwright and TV writer. She won the 2019 Writer's Guild of America Award for her work on the critically-acclaimed series "The Americans." Her play, 72 MILES TO GO… was a 2019 Finalist for the prestigious Blackburn Prize, and will be produced Off-Broadway by Roundabout in 2020. Her work has been developed and produced all over the country including, New Georges, The Sol Project, Miami New Drama, Studio Theatre, Alley Theatre, O'Neill National Playwrights Conference, New York Theatre Workshop, La Jolla Playhouse, amongst others. Bettis is currently writing on Hulu miniseries "The Dropout" starring Kate McKinnon, and is developing a project at FX with Propgate producing, and another project at AMC. She is an alumni of the Sundance Institute Episodic TV Lab. Graduate of The Juilliard School. She lives in Brooklyn with her cat and husband, and is an avid equestrian. www.HilaryBettisWriter.com
Alabaster by Audrey Cefaly *NNPN Rolling World Premiere*
Director: KDT Artistic Company Member Tim Johnson
Dates: February 13 – March 8, 2020
*Part of a record-setting 10 Theater National New Play Network (NNPN) Rolling World Premiere*
The Play: A noted photographer sets out to explore the topography of "scars." Her journey lands her in the mysterious realm of an undiscovered folk artist hiding away on a small farm in North Alabama. This intimate portrait explores the meaning and purpose of art and the struggle of the lost and tortured souls that seek to create it.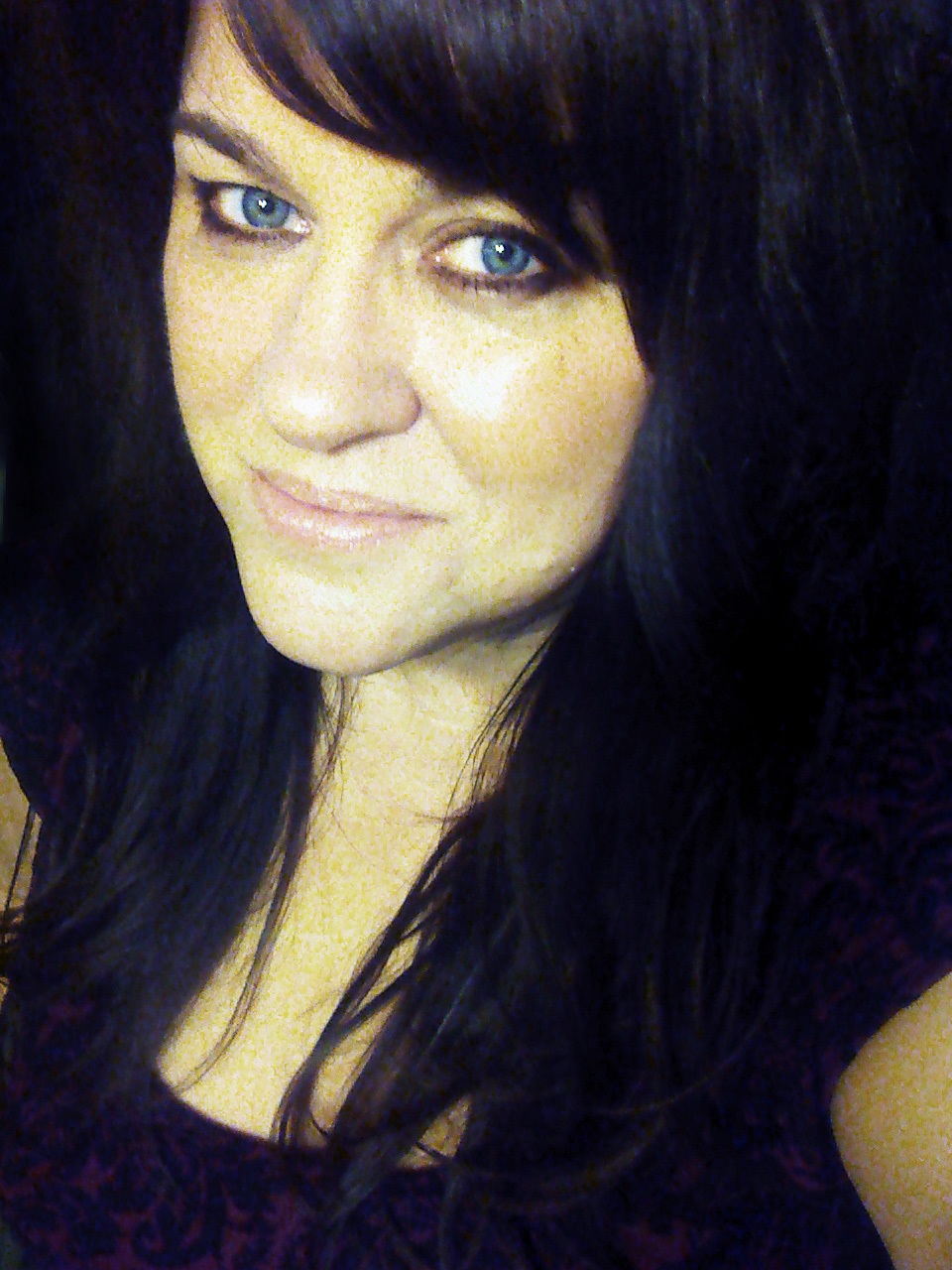 The Playwright: Audrey Cefaly is a southern writer and Alabama native based in the DC region. Her plays include THE GULF (Edgerton Award, Lammy Award, Samuel French OOB Fest Winner, Charles MacArthur Award Nominee); ALABASTER (2019 NNPN Rolling World Premiere, 2019 Kilroys List, NNPN Showcase, David Calicchio Emerging American Playwright Prize, BAPF Semifinalist); MAYTAG VIRGIN (Women's Voices Theater Festival); THE LAST WIDE OPEN (a musical play commissioned by Cincinnati Playhouse ); THE STORY OF WALTER and LOVE IS A BLUE TICK HOUND. Cefaly has developed plays with the National New Play Network, Cincinnati Playhouse in the Park, Signature Theatre, Serenbe Playhouse (New Territories), Aurora Theatre, Florida Rep, Theater Alliance, Quotidian Theatre Company, and University of Alabama - Birmingham. She is published by Samuel French, Smith & Kraus (two volumes of Best American Short Plays), and Applause Books.
Alabaster NNPN Rolling World Premiere Partners: Florida Repertory Theatre (Fort Myers), Capital Stage (Sacramento, CA), 16th Street Theatre (Berwyn IL), Shrewd Productions (Austin), Know Theatre of Cincinnati, Phoenix Theatre (Indianapolis), Williamston Theatre (Michigan), Salt Lake Acting Company, and New Jersey Repertory Company (Long Branch).
A History of the Life and Voyages of Christopher Columbus by Washington Irving
by KDT Artistic Company Members Cameron Cobb and Michael Federico
*World Premiere - Mainstage of the 2019 New Works Festival*
Director: KDT Artistic Company Member Christie Vela
Dates: June 4 – June 28, 2020
"When times are tough, most people play it safe. Most people aren't Kitchen Dog Theater." – Dallas Morning News
The Play: An almost totally true story of a financially ruined, washed-up Washington Irving who is blackmailed by the Vatican and given a simple literary assignment: to scrub the story of Cristóbal Colón, one of history's most notorious sea-faring pillagers. It is an origin story that asks: What happens when the Myth becomes more powerful than the Truth? Also, there's music. And murder. Lots of murder.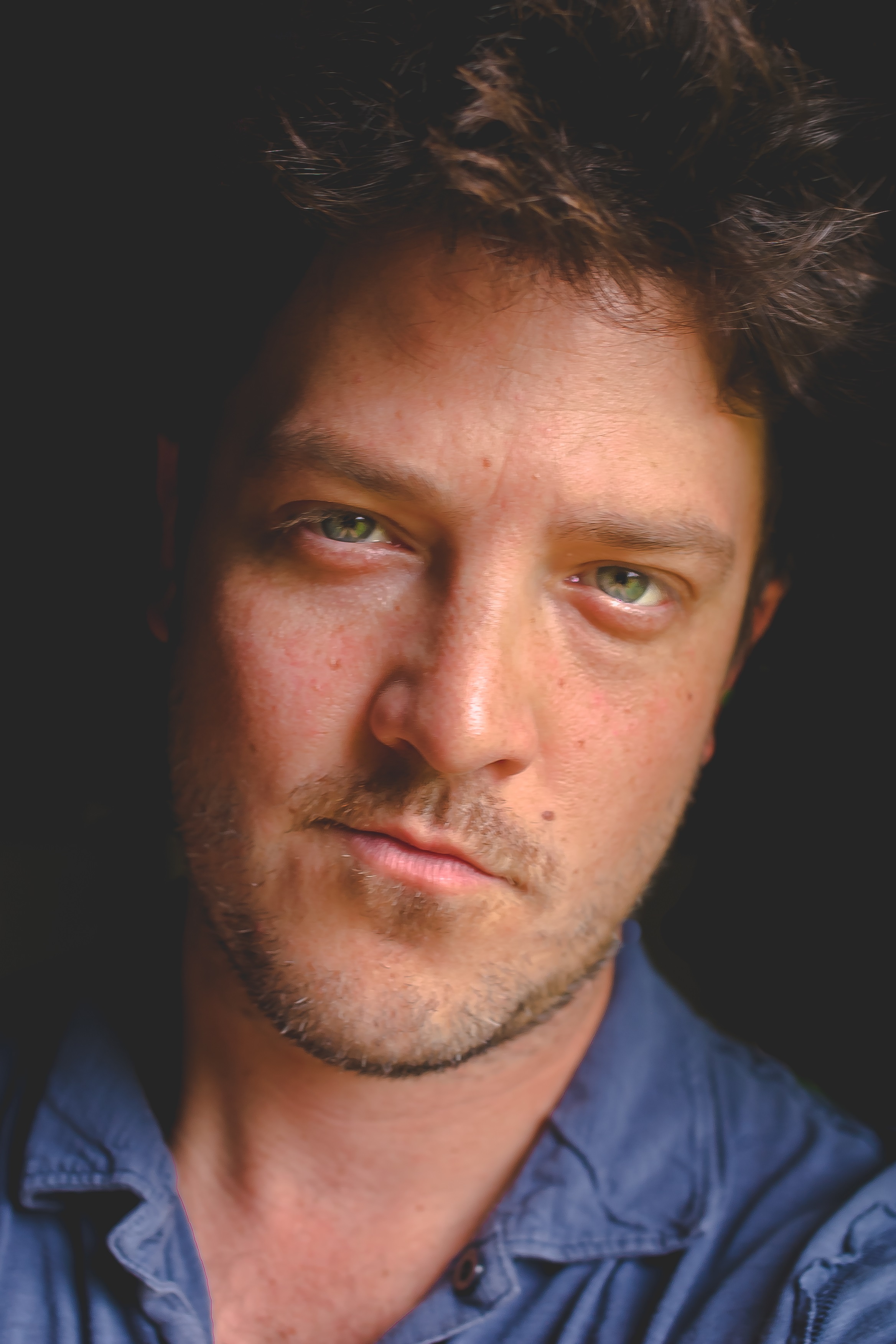 The Playwrights: Cameron Cobb grew up in East Texas and attended SMU, where he received his BFA in 1998. That same year, his play DIDYMUS, was the recipient of the Rosenfeld Award for Playwriting and received its first professional production by Our Endeavors Theater in Dallas. Since then, his plays have been produced or developed at Playwrights Horizons, Williamstown Theater Festival, HERE NYC, and as part of a Drama League Fellowship. His most recent play, with collaborators Michael Federico and Max Hartman, POMPEII!! Was an original vaudeville musical about the end of the world and the recipient of the Dramatists' Guild Foundation Writer's Alliance Grant and the NEA's Arts Works Award for 2018. It enjoyed a sold-out run at its world premiere production at Kitchen Dog Theater in Spring 2018.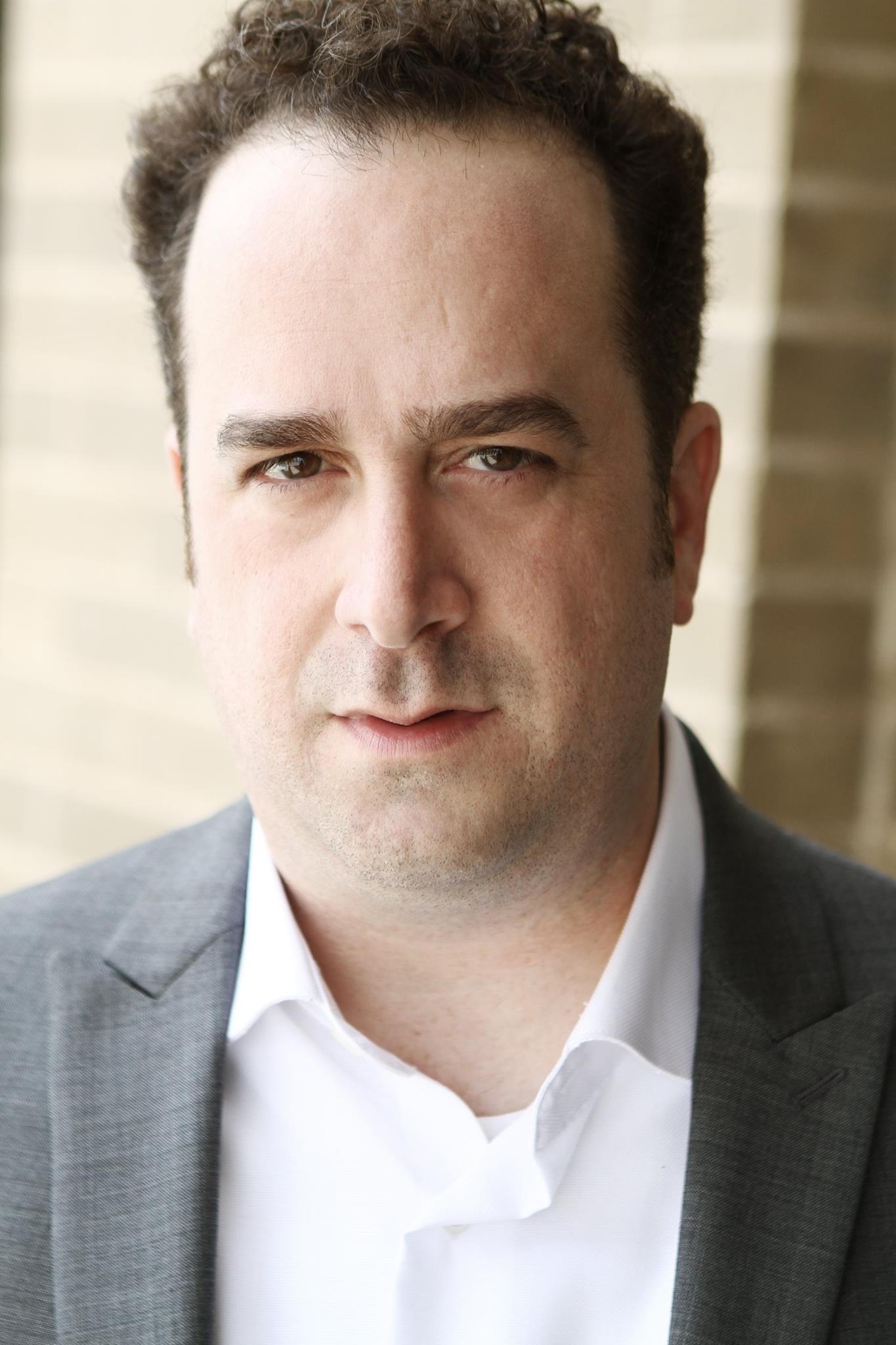 Michael Federico is an award-winning playwright and NAMT alumni whose work has been produced in New York, Chicago, Dallas, San Diego, and Austin. He co-created and wrote the book for the musical On the Eve, which received productions at the Magnolia Lounge and Theatre Three in Dallas, was selected as part of NAMT (2015), and received workshop readings at Joe's Pub and San Diego State University. Last year, Michael was a recipient of both the Dramatists' Guild Foundation's Writers Alliance Grant and the NEA's Art Works Award. Michael's most recent work, Pompeii!! at Kitchen Dog Theater, won the DFW Theatre Critics Forum Award for Best Play/Musical of 2018. In addition to his playwriting work, Michael recently rewrote a teen comedy movie for Legendary Digital, co-wrote the audio drama Terms for Wondery, and went into pre-production for his upcoming horror movie Final Dress.
22nd Anniversary New Works Festival Staged Reading Series
Directors/Playwrights TBD
Dates: June 6 - June 27, 2020
KDT is delighted to announce its 22nd annual celebration of the newest and most exciting voices and visions of the American Theater. In addition to the mainstage anchor production, this year's festival will also feature six staged readings of plays chosen from up to 1000 submissions from across the globe. The NWF also features the 19th annual PUP (Playwrights Under Progress) Fest, an afternoon of short plays written and performed by some of Dallas' finest young talent, produced by D-PAC (Dallas Playwriting Arts Collective), KDT's partnership with Junior Players and Dallas Independent School District.
2019-2020 SEASON ADD-ON EXTRAS
Crossing the Line
*World Premiere - Co-Production with Cry Havoc Theater Company*
Directors: KDT Artistic Company Member Tim Johnson & Cry Havoc Theater Founder Mara Richards Bim
Dates: July 18 – August 4, 2019
Performances at Trinity River Arts Center
Based on interviews conducted in Dallas, via Skype and at the border, Crossing the Line is an original documentary-style performance created and produced by Cry Havoc Theater & Kitchen Dog Theater focusing on the immigration debate and the situation at the border.
6th Annual One-Minute Play Festival
Directors/Playwrights TBD
Dates: August 10-12, 2019
Performances held at Bob Hope Theatre at SMU's Meadows School for the Arts
80 original one-minute plays by 40 local playwrights + 10 directors + 60 actors = 1 insanely wild night of theater. This highly anticipated annual event has quickly become a community favorite!
---
A KDT Season Subscription is $80 Adults/ $60 Students/Seniors (65+) for 4 mainstage productions and the 22nd New Works Festival. In addition to substantial discounts over the single ticket price, KDT subscribers receive: priority seating for all performances, unlimited free ticket exchanges, up to 49% Savings over single ticket prices, one free KDT Mainstage Season Guest Pass ticket per subscription (a $30 Value), $5 discount on additional full price tickets including Crossing the Line and the One Minute Play Festival, one free guest pass per subscription from STAGE WEST in Fort Worth (a $35 Value) and exclusive subscriber-only offers from participating area restaurant partners. KDT is also continuing its First-Timer Subscription special for patrons who have never been prior Season subscription holders, where they can buy one full price subscription and get a second subscription for half price.
Single ticket prices range from $20-$30 for all regular season productions. All opening night tickets are $30 and include a post-show reception with the artists. Single tickets to Crossing the Line are $25. Single Tickets to the One-Minute Play Festival are $20.
All performances and programs are held at Trinity River Arts Center, located at 2600 Stemmons Fwy, Ste 180, Dallas, TX 75207. The One Minute Play Festival will be held in the ,b>Bob Hope Theater at SMU's Owen Art Center, Meadows School for the Arts, 6101 Bishop, Dallas, TX 75205. "Talk- Backs" with the director and cast will follow the main stage Sunday matinee performances. Seating for all performances is general admission.
Subscription tickets are available for purchase now. Single Tickets for all individual shows will go officially on sale in August. For subscription and/or ticket information, please call the Kitchen Dog Theater box office at 214-953-1055 or check on our website: www.kitchendogtheater.org.