Obituary for Actor Linda Much
Linda Susan Much 1953 - 2018
---
Dallas/Fort Worth actor, director, and psychiatrist Linda Much passed away Friday, August 10, after a long illness.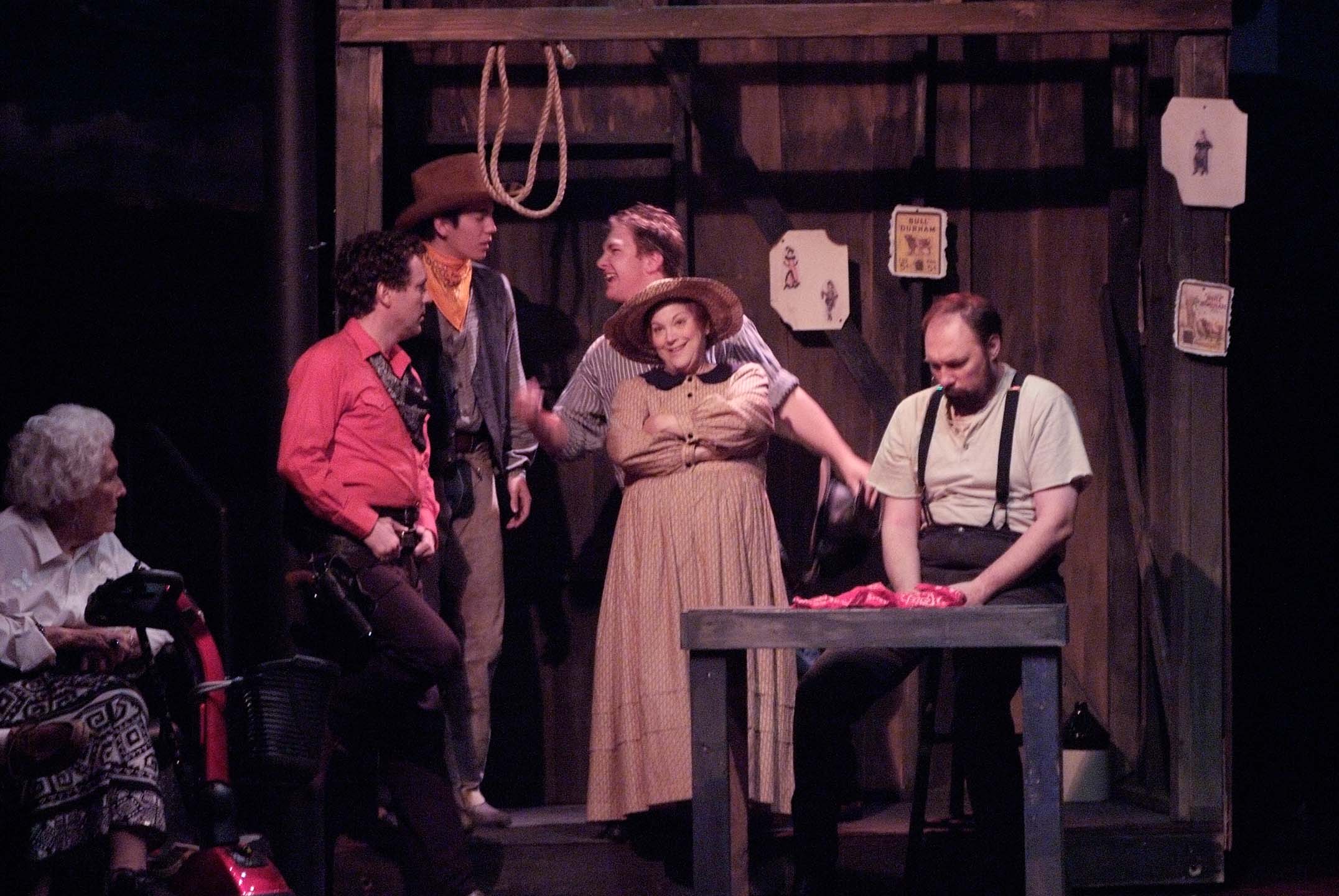 Linda was born October 28, 1953, in Charlottesville, NC, but moved to Philadelphia as a child. She often told stories of her theatrical adventures in New York with her mother and grandmother seeing many now-classic Broadway productions with their original casts like Funny Girl, Kismet, Flower Drum Song, and Guys and Dolls. Her love for theater began there and in the many summer camp musical productions where she was usually cast in the male supporting roles. Nicely Nicely from Guys and Dolls was her favorite.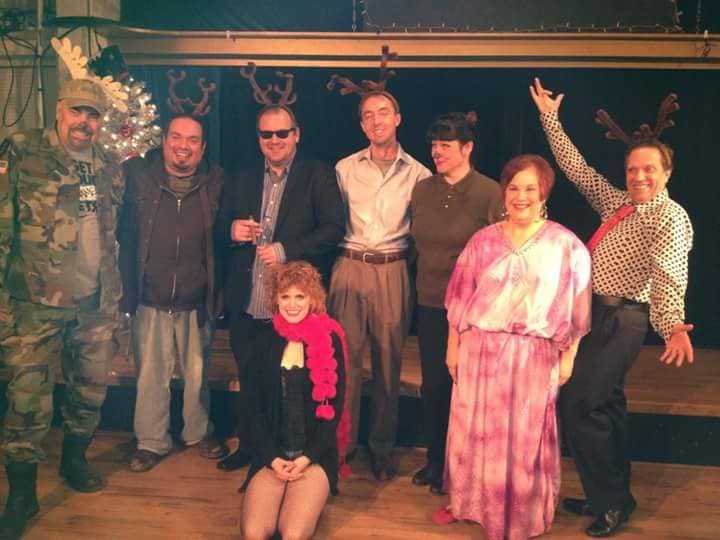 Linda graduated from the University of Miami in 1974 with a Bachelor of Arts degree, then moved to Fort Worth to attend TCU. She graduated with a Master of Arts in psychology. She began her career as a therapist in the Tarrant County corrections system, then moved to her own private practice specializing in addiction, family and marriage counseling, and juvenile behavior counseling. She had a connection with young people, and they adored her — whether they were patients, teenagers she was doing shows with, or students with whom she worked at conferences.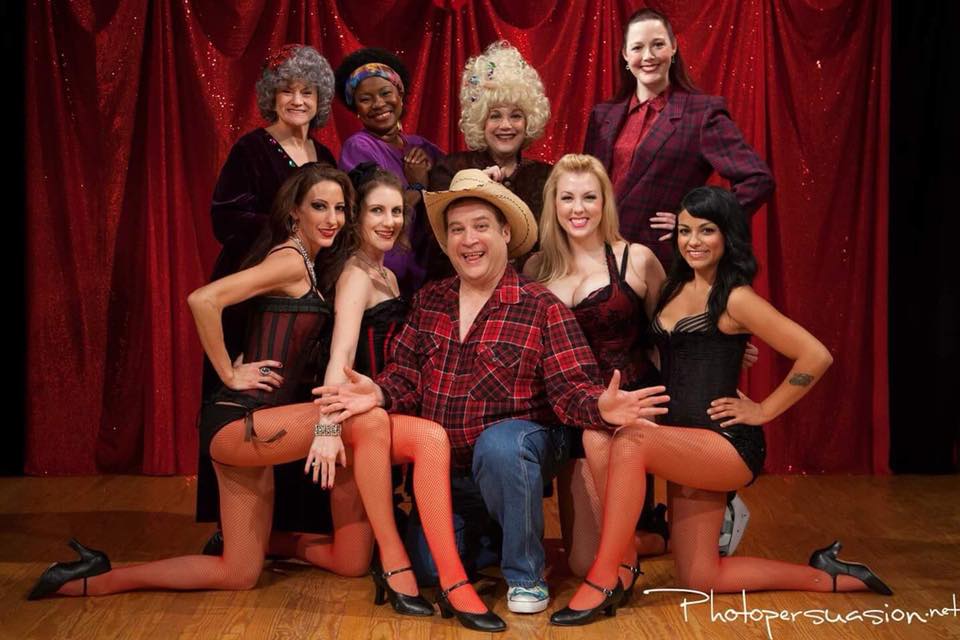 While at TCU Linda met Bill Garber and asked to be involved at Fort Worth Theater doing "anything" except costumes. She hated sewing. He put her to work on props on their production of A Thousand Clowns. During this show she began lifelong friendships with Jerry Russell and B.J. Cleveland. Linda moved from backstage to onstage, working as actor and director at Fort Worth Theater, Stage West, Jubilee Theater, Theater Arlington, and OnStage Bedford during the 70s to late 90s. In recent years Linda had primarily been acting, working at Artisan, MBS Productions, LIP Service, and with longtime friend Seth Johnston at Drag Strip Courage. Linda was an avid supporter of theater throughout the Metroplex.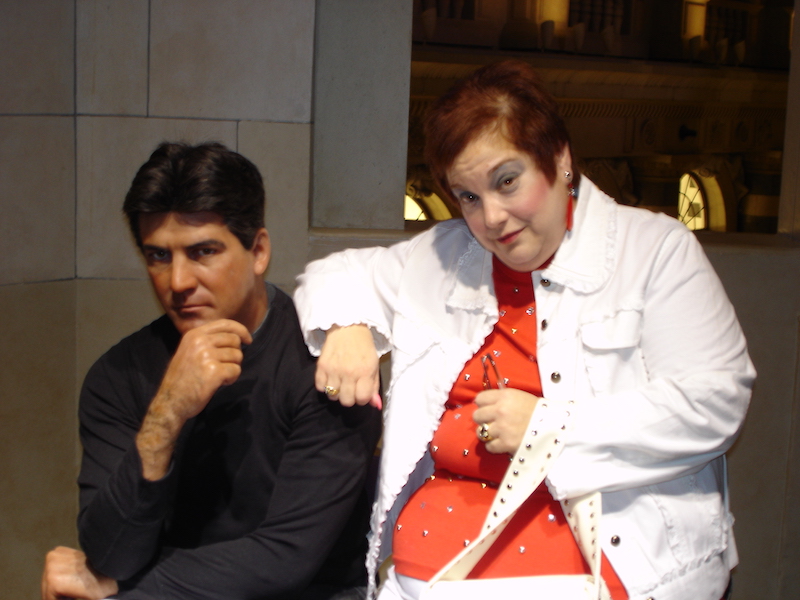 Those who knew Linda knew of her great passion for travel, shopping, gambling, and good food. If she was not at work or doing a show, you could be pretty sure she was somewhere sitting in front on a slot machine. And she would win! Many times, winning big. Linda loved to travel and had been across the globe more than once. She enjoyed weekend road trips throughout Texas, whether visiting friends Jeff and Michael, seeing the bluebonnets, or visiting the caverns throughout Texas and New Mexico. Linda also loved spending quiet evenings with friends watching baseball or football or playing poker. She delighted in Mah Jong and most board games if they challenged the mind. If nothing else was going on, she could be found watching game shows or Criminal Minds. She loved trivia and held the top position in all the trivia apps she played. She was very intelligent; she had an infectious laugh, quick wit, sharp mind, and even sharper tongue. Linda had no filter and would tell you exactly what she thought —whether you wanted to hear it or not!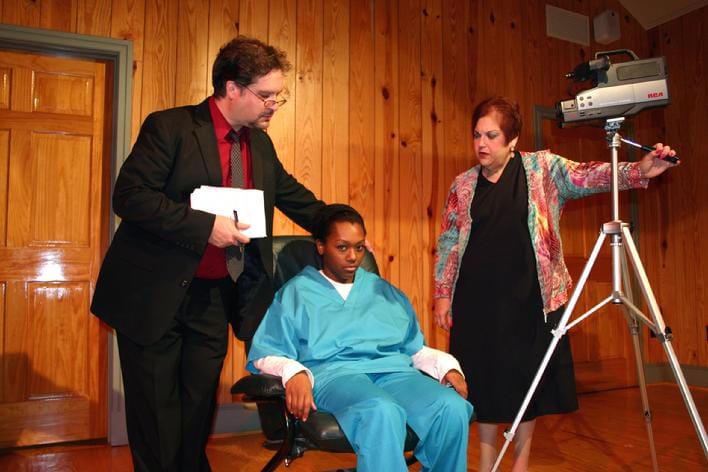 In her world she was queen. She knew what she wanted and fought hard to get it. When teased about this, she would stand with hands on hips and declare, in her best Lucy Van Pelt voice say, "I intend to be a queen. When I grow up I'm going to be the biggest queen there ever was, and I'll live in a big palace and when I go out in my coach, all the people will wave and I will shout at them, and ... and ... in the summertime I will go to my summer palace and I'll wear my crown in swimming and everything, and all the people will cheer and I will shout at them ... . What do you mean I can't be queen? Nobody should be kept from being a queen if she wants to be one. It's usually just a matter of knowing the right people. Well ... if I can't be a queen, then I'll be very rich, then I will buy myself a queendom. Yes, I will buy myself a queendom and then I'll kick out the old queen and take over the whole operation myself. I will be head queen."
And then she would laugh.
Linda will be missed by those who knew her best, those who worked with her, those she helped, and those she inspired.
A celebration of her life will be held at 1:00 p.m. Friday August 24, 2018 in the Marty Leonard Community Chapel at Lena Pope, 3131 Sanguinet Street in Fort Worth. A reception will follow in the Amon Carter Center, also at Lena Pope.
In lieu of flowers, contributions to Arts 5th Avenue (artsfifthavenue.org/donate.html or 817-923-9500) are suggested, so that her legacy and commitment to the arts in our area may be carried forward.