New Chapter begins at Circle Theatre
---
Fort Worth (January 11) - Circle Theatre kicks off its 37th season this January with a change in leadership. Bill Newberry, Co-Founder and Executive Director, retired at the end of December. Managing Director Tim Long is the new Executive Director and Matthew Gray will come on board mid-January as the Theatre's first Artistic Director.
To celebrate our next chapter, the theatre will hold a reception on Wednesday, February 7th. The come-and-go event will take place from 6-8pm at Circle Theatre.
Bill and his wife, Rose Pearson, co-founded Circle in 1981. Their goal was to bring contemporary plays, not yet produced locally, to Fort Worth. Since then, Circle Theatre has grown into an accomplished regional theatre, dedicated to producing professional, innovative plays in an intimate setting.
Bill took over as Executive Director upon the passing of Rose in August of 2016. Besides keeping the financial records of the Theatre, he appeared onstage, directed, stage managed, and designed over 100 sets for Circle productions.
Tim Long started as an intern in the summer of 1999 and has held multiple titles over the years while working at Circle including Box Office Manager, Associate Producer, General Manager, and Managing Director. He wrote, directed, and produced the inaugural production in Circle's New Directions series in 2003.
Matthew Gray comes to Circle with experience both locally and nationally as an actor, director, and designer. At Circle he's directed the plays Dex and Julie Sittin' in a Tree and Something Intangible. His work at multiple Dallas-Fort Worth theatres includes: Casa Mañana, Kitchen Dog Theater, Second Thought Theater, Dallas Children's Theater, Pegasus Theater, and Classical Acting Company, which he founded and served as Artistic Director with his wife Emily for four seasons. As an original member of the Diane and Hal Brierley Resident Acting Company at Dallas Theatre Center, Matthew both acted and directed there for three seasons. Prior to his time in Dallas, he lived and worked in New York namely for the (Off-Broadway) Pearl Theatre Company, The Flying Machine, Soho Rep, The Samuel Becket Theatre, Interart Annex – 53rd St. Theatre, The Chelsea Playhouse, Theatre 22, and 5th Street Theatre. In addition to his work in the theatre, Matthew has taught acting and improvisation, including as an adjunct professor at Richland College, worked as a producer for corporate live events, produced commercial and corporate video and digital media and directed/produced audio books. Matthew's work as a free-lance artist has taken him to: Chicago, London, Scotland, California, Connecticut, Florida, Washington, Oklahoma and Virginia.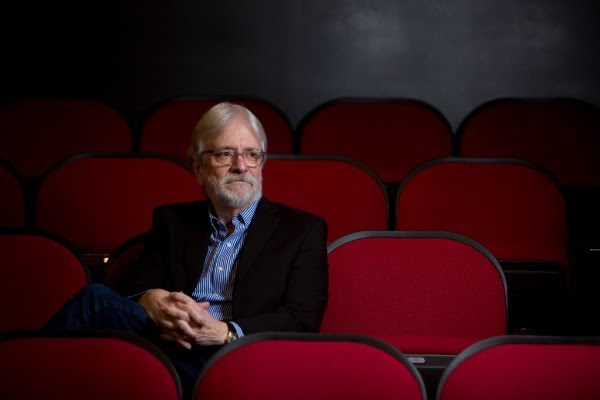 "Circle has new strong leadership in place to carry it forward. I couldn't be happier and I look forward to seeing what the future holds."
"Since starting as an intern in the summer of 1999, Circle Theatre has been a home to me. I am excited to continue my journey here as Executive Director and to welcome Matthew Gray as the Artistic Director. Rose Pearson and Bill Newberry forged a wonderful theatre we are eager to grow. I am thankful for their mentorship and support. Rose often spoke her mantra "the show must go on", and indeed, for both Rose and Bill, it is."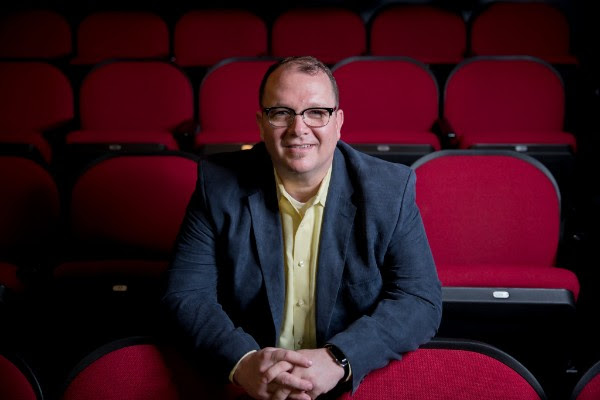 "I am thrilled to be joining Executive Director Timothy Long and the Circle Theatre family as the new Artistic Director. It is equal parts humbling and exhilarating to honor what Rose Pearson and Bill Newberry started and grew for 36 years. Because of their work, Circle has always been and will continue to be an open, accepting and safe place for artists and audiences to explore important and entertaining new plays. Here's to the future!"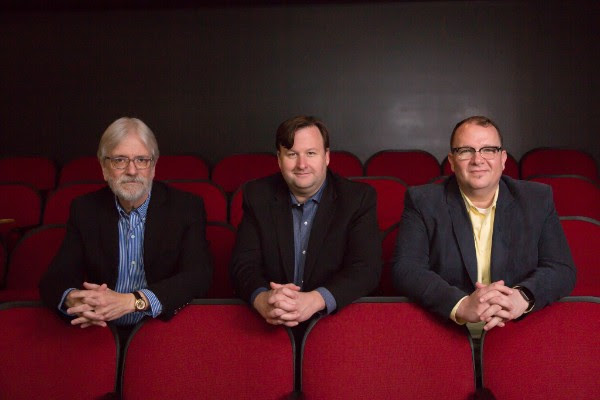 More photos of Bill Newberry, Tim Long and Matthew Gray can be found at Circle's Flickr gallery (photos by TayStan Photography) - https://flic.kr/s/aHsmaTX1q2
About Circle Theatre
Founded in 1981 by Rose Pearson and Bill Newberry, Circle Theatre is currently producing its thirty-seventh season of live theatre in Fort Worth. Circle Theatre's mission is the advocacy of contemporary plays rarely seen in this community. Circle is committed to presenting professional, innovative theatre in an intimate setting. The Theatre is partially supported by the City of Fort Worth; the Arts Council of Fort Worth and Tarrant County; the Texas Commission on the Arts and the National Endowment for the Arts. Further support comes from the Amon G. Carter Foundation; Communities Foundation of Texas; Fifth Avenue Foundation; Ann L. and Carol Green Rhodes Charitable Trust - Bank of America, NA; the Sid W. Richardson Foundation; and The Shubert Foundation, Inc. To read Circle Theatre's full history visit: http://circletheatre.com/about/history.