Pegasus Theatre
BREAKING NEWS
THE CUBAN AND THE REDHEAD
---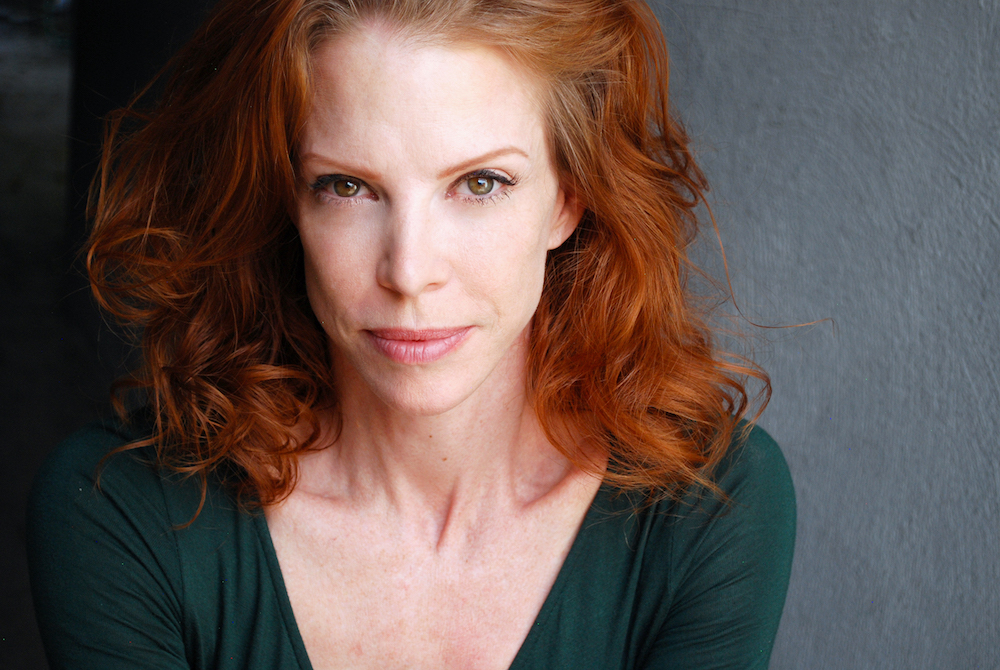 Pegasus Theatre presents The Cuban and the Redhead by Robert Bartley and Danny Whitman
Ladies and gentleman, say hello to our Lucille Ball, Broadway veteran Leslie Stevens! Ms. Stevens was in the original Broadway production of La Cage aux Folles as Anne, was in the Broadway production of Victor/Victoria starring Julie Andrews, performed in the movie adaptation of A Chorus Line, and is a member of the Dance faculty at AMDA in LA. You can find more about her on her website LeslieStevens.net. Her official bio follows the performance schedule.
In related news, Anneliese van der Pol has withdrawn from the production due to a family emergency. We wish her and her loved ones all the best.
Before "I Love Lucy", he loved Lucy.See the love story you only thought you knew.
Join us for the The Cuban and the Redhead, a new musical about Desi Arnaz and Lucille Ball, with book, music and lyrics by Robert Bartley and Danny Whitman. Tickets are on sale now. For tickets call the Eisemann Center for the Performing Arts (972-744-4650) or go online to https://www.eisemanncenter.com/event/i/6222/d/pegasus-the-cuban-the-redhead or https://bit.ly/2LfSvpm. Press Night will be Saturday, September 15, 2018.
A young Desi Arnaz sets sail from a Cuba in chaos, and embarks on a turbulent journey that leads him to Hollywood and into the arms of a fiery, redheaded movie star named Lucille Ball.
In The Cuban and the Redhead, Desi and Lucy put their egos and dreams of stardom on the line in a gamble to save one thing—their marriage—risking it all on an untested and floundering new medium called television. Can these two star-crossed lovers blaze a path that defies Hollywood and history to be together? The Cuban and the Redhead, with book, music and lyrics by Robert Bartley and Danny Whitman, is a brand-new original musical that follows in the footsteps of Gypsy, Jersey Boys, Dreamgirls and Funny Girl honoring famous icons. With an original score that features sounds from 1940s Big Band to hot Latin rhythms, The Cuban and the Redhead is the story of how Lucille Ball and Desi Arnaz struggled against all odds to be together and wound up making television history in the process.
Co-Creator Robert Bartley will direct and choreograph. Adam Roberts will co-choreograph. Chris Littlefield will be the music director. Set design by Amelia Bransky. Lighting design by Dan Shoedel. Costume Design by Bruce Coleman. Sound Design by Jason Biggs. Wigs and specialty make-up by Michael B. Moore. Props design by John Harvey.
Starring Leslie Stevens as Lucille Ball and Storm Lineberger as Desi Arnaz. The cast includes: Stephen Bates, Sarah Comley Caldwell, Robin Clayton, Mattie Lillian Davis, Myiesha J. Duff, Jonathan Garcia, Clint Gilbert, Mary Jerome, Logan Lane, Beth Lipton, Janelle Lutz, Quinn Moran, Rodney Morris, Jonah Munroe, Kelley Norman, Kimberly Pine, Elizabeth Piper, Matt Ransdell Jr., Sheila D. Rose, Dan Servetnick, Joshua Sherman, Carlos Strudwick, Keith J. Warren.
A performance schedule with times and updated ticket prices follows. Ticket prices include mandatory Eisemann Center building maintenance fee. This project is funded, in part, by the City of Richardson through the City of Richardson Arts Commission.
Leslie loves the diversity in performance and creative work. She moves between acting on-camera to singing & dancing in Broadway musicals to acting in classic and contemporary plays onstage. She was formerly a soloist in classical and contemporary dance companies and LA Opera, and uses that skill choreographing for stage and teaching dance to young artists. Leslie also writes original librettos for LA Opera's excellent outreach programs and was acknowledged by the LA County Supervisor for her contribution to the Arts Programs of Los Angeles.
Her feature film work includes leading roles in the The Boarder, acknowledged with a Best Actress award at NYLA International & Women's Independent Film Festivals currently showing on Lifetime Movie Network- re-titled as Troubled Child and Threshold co-starring Trilby Glover, which was bought by SONY Home Entertainment for Fall release 2018.
She has worked on many festival-winning short films, including She Who Excels In Solitude and Charlie Thistle for which she won Best Supporting Actress at the Action on Film Festival. Her TV guest appearances include Justified, True Blood, Criminal Minds, Private Practice, The Fosters, Revenge, and recurring roles on the Young & the Restless and Bosch.
In the last two years, Leslie performed leading roles in noted LA theatres, Colony Collapse at Boston Court, Vanya Sonia Masha & Spike at ICT and Lend Me A Tenor at La Mirada Performing Arts Center. She acted in three short films, two feature films, performed a principal role in both The Pajama Game and Promises, Promises with Musical Theatre Guild. She played Lola in Damn Yankees with SDMT (San Diego). Leslie also created original choreography for three full length musicals, The Full Monty, Hello Dolly & Oklahoma for 3-D Theatricals, an award-winning Equity theater company. She made her choreographic debut with the LA Philharmonic at Disney Concert Hall with their original production of Nixon in China.
Leslie has been often commissioned to write original librettos for LA Opera programs and special events. Her most recent short opera, highlighting young people's acts of Courage in the face of social injustice, is titled Then I Stood Up and premiered with LA Opera's Summer Program in August 2016.
In August 2018 Leslie had the extraordinary opportunity to originate the role of Ariel Truax (Ann-Margret's role in the film) in the US Premiere of the musical GRUMPY OLD MEN at Ogunquit Playhouse in Maine.