Pegasus Theatre presents The Cuban and the Redhead
by Robert Bartley and Danny Whitman
---

Who will play Lucy and Desi?
Let's introduce them!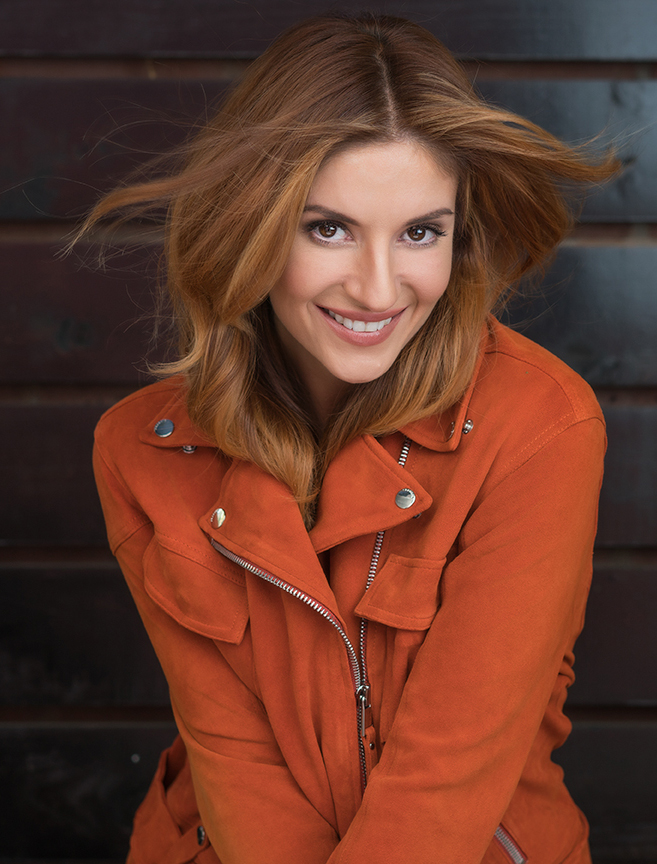 Anneliese van der Pol (Lucy) is an icon of the millennial generation, known for portraying Chelsea Daniels, Raven Symone's best friend on Disney Channel's record breaking series, "That's So Raven." Anneliese has starred in roles on Broadway, Off-Broadway, in feature films and in television. She was the final actress to play Belle on Broadway in Beauty and the Beast alongside Donny Osmond when it closed at The Lunt-Fontanne theatre in 2007. Anneliese has recorded numerous songs with Sh-K-Boom Records, as well as Radio Disney. Anneliese is currently reprising her role as Chelsea Daniels on Disney Channel's newest series "Raven's Home," the spin-off of the original "That's So Raven." She resides in Los Angeles, and is thrilled to return to Texas where she was seen as Esther in Meet me in St. Louis at TUTS in Houston and Millie in Thoroughly Modern Mille with Prism Theatrics also in Houston, and Laurey in Oklahoma! for Austin Musical Theatre.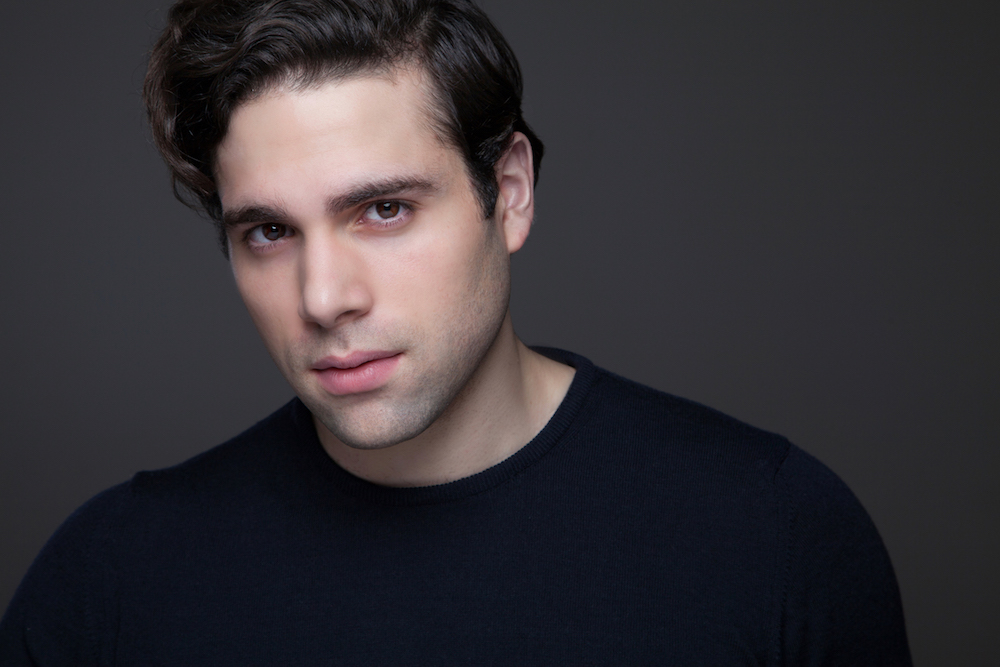 Storm Lineberger (Desi) recently performed in the National Tour of the 'Spectacular New' production of The Phantom of the Opera as Raoul; Selected regional credits: A Comedy of Tenors (Carlo), Disney's The Little Mermaid (Eric), Les Miserables (Enjolras), Singin' in the Rain, The Music Man, The Student Prince. BFA at University of Oklahoma. Storm has performed in venues from The Royal Albert Hall to the Hollywood Pantages. Instagram/Twitter: @stormlineberger, www.stormlineberger.com
Before "I Love Lucy", he loved Lucy. See the love story you only thought you knew.
Join us for the The Cuban and the Redhead, a new musical about Desi Arnaz and Lucille Ball, with book, music and lyrics by Robert Bartley and Danny Whitman. Tickets are on sale now. For tickets call the Eisemann Center for the Performing Arts (972-744-4650) or go online to https://www.eisemanncenter.com/events/v/calendar/m/9/y/2018 or https://bit.ly/2ux7aBl.
Press Night will be Saturday, September 15, 2018.
Escaping bloodshed in Cuba, a young man sets sail on a turbulent journey that leads him all the way to Hollywood and into the arms of a fiery, redheaded movie star named Lucille Ball.
In The Cuban and the Redhead, Desi and Lucy, put their egos and dreams of stardom on the line in a gamble to save one thing—their marriage—risking it all on an untested and floundering new medium called television. Can these two star-crossed lovers blaze a path that defies Hollywood and history to be together?
The Cuban and the Redhead, with book, music and lyrics by Robert Bartley and Danny Whitman, is a brand-new original musical that follows in the footsteps of Gypsy, Jersey Boys, Dreamgirls and Funny Girl honoring famous icons. With an original score that features the sounds from 1940s Big Band to hot Latin rhythms, The Cuban and the Redhead is the story of how Lucille Ball and Desi Arnaz struggled against all odds to be together and wound up making television history in the process.
Co-Author Robert Bartley will direct and choreograph. Adam Roberts will co-choreograph. Chris Littlefield will be the music director. Set design by Amelia Bransky. Lighting design by Dan Shoedel. Costume Design by Bruce Coleman. Sound Design by Jason Biggs. Wigs and specialty make-up by Michael B. Moore. Props design by John Harvey.
The cast includes: Stephan Bates, Sarah Comley Caldwell, Robin Clayton, Mattie Lillian Davis, Myiesha J. Duff, Jonathan Garcia, Clint Gilbert, Mary Jerome, Logan Lane, Beth Lipton, Janelle Lutz, Quinn Moran, Rodney Morris, Jonah Munroe, Kelley Norman, Kimberly Pine, Elizabeth Piper, Matt Ransdell Jr., Sheila D. Rose, Dan Servetnick, Joshua Sherman, Carlos Strudwick, Keith J. Warren.
A performance schedule with times and ticket prices follows. Ticket prices include mandatory Eisemann Center building maintenance fee. This project is funded, in part, by the City of Richardson through the City of Richardson Arts Commission.
For more information, call (214) 821-6005 or email comedy@pegasustheatre.com.
Performance schedule for The Cuban and the Redhead
A new musical by Robert Bartley and Danny Whitman
Directed by Robert Bartley
September 13-----Sneak Preview, 8pm
September 14-----8pm*
September 15-----3pm Matinee
September 15-----8pm—PRESS NIGHT
September 16-----3pm Matinee
September 20-----8pm
September 21-----8pm
September 22-----3pm Matinee
September 22-----8pm
September 23-----3pm Matinee
September 27-----8pm
September 28-----8pm
September 29-----3pm Matinee
September 29-----8pm
September 30-----3pm Matinee - Closing Night
Ticket Prices:
Sneak Preview................................... $25.
Opening Night.................................... $39*.
Thursday......................................... $29.
Friday........................................... $39.
Saturday Matinee................................. $39.
Saturday Evening................................. $44.
Sunday Matinee................................... $34.
Child/Student/Senior discount $10 off. S.T.A.G.E. discount ½ off. Discounts not valid for Sneak Previews. Discounts may not be combined.
* Opening Night Performance includes champagne and cake in the lobby with the cast after the show!