Plaza Theatre Company 2015 Season Announcement
---

Plaza Theatre Company, a community theatre group located in Cleburne Texas, has announced its 2015 season. This will be PlazaCo's 8th full season of producing live community theatre in the heart of downtown Cleburne. PTC's 2015 season will feature 11 unique productions, three comedies and eight musicals, which will span every weekend throughout the year.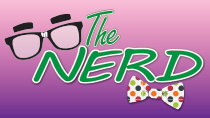 The Nerd
A comedy by Larry Shue
December 31 to January 24, 2015
The story of a hilarious dilemma for a young man who is visited by a fellow ex-GI whom he has never met but who saved his life during the war. However, his awkward manner, inappropriate behavior and lack of social skill throws the visit into shambles. The Nerd is that dreaded house guest who outstays his welcome with a vengeance.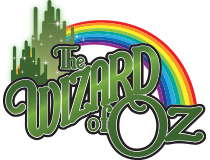 The Wizard of Oz
A musical by L. Frank Baum with music and lyrics by Harold Arlen and E.Y. Harburg
January 30th to March 7th, 2015
After a tornado whisks Dorothy away to the magical land of Oz, the young Kansas farm girl starts her quest to find the mighty Wizard who has the power to send her home. Along the way she meets a Scarecrow, a Tin Woodsman and a Cowardly Lion who help her on her journey. The glorious MGM movie musical live on stage.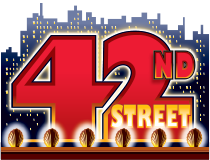 42nd Street
A musical written by Mark Bramble, Michael Stewart and music by Harry Warren
March 13th to April 18th, 2015
Peggy has come to audition for a new Broadway musical, but nervousness causes her to be late. Luckily, the famous director, Julian Marsh, gives Peggy a chance in the chorus. On opening night, the leading lady breaks her ankle and Peggy takes on the role. Can Peggy learn six songs and ten dance numbers in one night to become a star?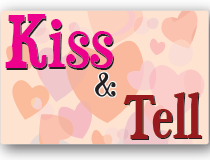 Kiss & Tell
A play by F. Hugh Herbert
January 8 – February 8, 2015
This WW2 comedy tells of 15 year old Corliss Archer who is a trial and a delight to her family, but she can't stand not being grown up. She flirts with soldiers and schemes to make a date with one - all to the horror of her neighbor and one-time boyfriend Dexter. When an outrageous feud erupts between the two families, how will Corliss make it right?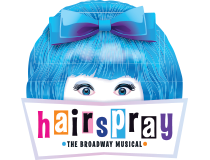 Hairspray
A musical with music by Marc Shaiman, lyrics by Marc Shaiman & Scott Wittman, book by Mark O'Donnell & Thomas Meehan
May 22nd to June 20th, 2015
Tracy is a girl with big hair and a kind heart whose only passion is to dance. She wins a spot on local TV program - "The Corny Collins Show" - and quickly becomes a teen celebrity. She then sets out to vanquish the show's reigning princess, win the heart of the super handsome Link, and brings change to the show. The 60's never looked so good!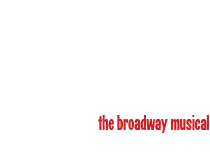 Little Women
A musical with music by Jason Howland, lyrics by Mindi Dickstein, book by Allan Knee
July 2nd to August 1st, 2015
This Broadway smash tells the story of the four March sisters. Jo has unsuccessfully been trying to sell her stories for publication, so her friend tells her that she has to write more from herself and she begrudgingly takes his advice. Jo weaves the story of herself and her sisters and their experience growing up in Civil War America.
She Loves Me
A musical with book by Joe Masteroff, music by Jerry Bock, lyrics by Sheldon Harnick, based on a play by Miklos Laszio
August 7th to September 5th, 2015
Two coworkers unwittingly meet through a Lonely Hearts column. As the two anonymously write love letters to each other, things don't go so well at work. Not knowing that they are each others pen pals, their feud at work grows to a boiling point. Will they find out that they are actually secretly in love with each other?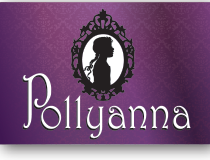 Pollyanna
A play based on the novel by Eleanor H. Porter adapted by Susan Pargman
September 11th to October 3th, 2015
From the story on which the classic Walt Disney movie is based - Pollyanna is a girl with infectious optimism. At first her continual positive outlook irritates adults around her including her imperious Aunt Polly. But eventually her charm and good humor cause positive change in everyone she meets. A gentle comedy with a sunny disposition.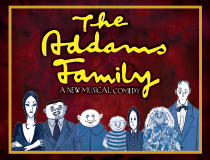 The Addams Family
A musical with book by Marshall Brickman, Rick Elice and music and lyrics by Andrew Lippa
October 9th to November 14th, 2015
Morticia and Gomez Addams want to continue living amongst death, pain and suffering the way they always have. But then there is a change in plans. Their eldest child, Wednesday, has fallen in love with a strange boy - who is NORMAL. When the normal family is invited to dinner, craziness ensues. A Broadway hit based on the classic TV show.
- Please note that our Christmas Production is not included on the season ticket. -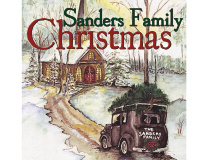 Sanders Family Christmas
A musical written by Connie Ray, conceived by Alan Bailey, and musical arrangements by John Foley and Gary Fagin
November 20th to December 23rd, 2015
Fans of Smoke on the Mountain will love this holiday-themed sequel to one of Plaza's most popular shows. The Sanders Family are back including those crazy twins, the wayward Uncle, and of course June and her special brand of sign language. Set to a soundtrack of country Christmas favorites, The Sanders Family does the holiday right.
Show times:
Thursdays and Fridays at 7:30 p.m.; Saturdays at 3:00 p.m. and 7:30 pm.
Season Tickets:
2015 Season Tickets for current subscribers go on sale September 2nd, 2014. Season Tickets are available to the public on October 1st. Sanders Family Christmas is not part of the season ticket but season ticket holders may purchase tickets to this show at the time of their reservation.
The Plaza Academy Summer Camp Show:
In 2015 Plaza Theatre Company will change it's teen summer camp and present a show with just teen campers playing at the Cleburne Conference Center Theatre. In 2015 the show will be: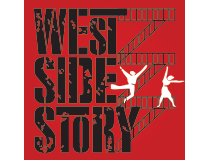 West Side Story
A musical with book by Arthur Laurents, music by Leonard Bernstein, lyrics by Stephen Sondheim, based on Conception of Jerome Robbins
July 31st - August 8th, 2015

Now concluding its 7th full season in Cleburne, Plaza Theatre Company has engendered a large following from throughout the Metroplex and boasts over 1,100 Season Ticket holders. PlazaCo has been honored with over 50 COLUMN AWARDS including Best Musical in 2009, 2010 and 2012 and was named Best Theatre Group by the WFAA A-List in 2011.
To Contact Plaza Theatre Company:
by mail: 111 S. Main St., Cleburne, Texas 76033
by phone: 817-202-0600
by web: http://www.plaza-theatre.com/
by social media: www.facebook.com/plazaco & www.twitter.com/PlazaCo