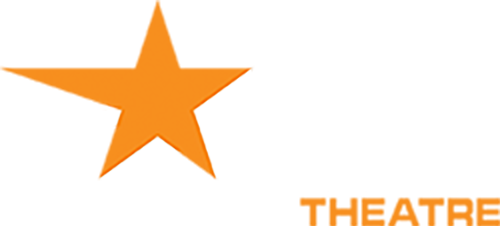 STAGE WEST ANNOUNCES 2018-2019 SEASON
---
Stage West is pleased to announces the lineup for its 40th season! The new season will offer six plays plus two season extras, and patrons purchasing season tickets before October 1 will be offered a discount on the season extras. It's an exciting mix of shows, featuring seven regional premieres. Here it is:
A Doll's House, Part 2, by Lucas Hnath
Regional premiere
October 25 – November 25, 2018
In 1879, Nora Helmer walked out the door, leaving her husband and children and societal constraints behind her, instantly propelling world drama into the modern age. Now, 15 years later, there is a knock at that same door [needs comma here] as the squirrel returns to her cage with an incredibly awkward favor to ask. In this bitingly funny and fascinating sequel to Ibsen's revolutionary masterpiece, sparks fly and the past and present collide in a taut theatrical showdown. Behind every door is a possibility, and behind every ending is a new beginning.
SEASON EXTRA:
Jacob Marley's Christmas Carol, by Tom Mula
Back by popular demand!
December 6 – 23, 2018
Condemned to a shackled eternity, Jacob Marley's spirit is given one chance to change his fate and escape his eternal chains – by returning to the world he scorned one Christmas Eve night to redeem his old business partner, Scrooge. So begins a journey of laughter and terror, redemption and renewal, during which Scrooge's heart is indeed opened, but not before Marley – in this irreverent, funny, and moving tale – discovers his own in this delightful twist on the iconic Dickens classic.
Everybody, by Branden Jacobs-Jenkins
Regional premiere
December 27, 2018 – January 27, 2019
Everybody has come to the end of life, and so begins the revelatory and mysterious journey towards what lies beyond. As relationships, memories, and senses fade away, Everybody is left to travel down the road that leads to the bittersweet truth that we all eventually must face. In this modern, comedic, and heartfelt riff on the iconic medieval morality play, fate decides the roles by lottery each night, so - as is true in life - Everybody could be anybody. And in the end, when it's your time to go, what will you leave behind and what will you take with you?
Are You Now or Have You Ever Been, by Carlyle Brown
Regional premiere
February 14 – March 10
On the eve of his appearance before the Senate Permanent-Sub-Committee on Investigations on Un-American Activities led by Senator Joseph McCarthy, American writer Langston Hughes fitfully attempts to compose a poem. As accusations whirl, censorships abound, and freedoms are called into question, this inspired-by-true-events lyrical drama not only examines [more correctly would be "examines not only…but also"] the tense yet necessary relationship between art and politics, but also the emotional and deeply personal connection between the artist and his craft in the face of oppressive power.
The Father, by Florian Zeller, translated by Christopher Hampton
Regional premiere
April 4 – 27, 2019
You can't fool 80-year-old André - he's a man of his own mind. But there's definitely something fishy going on. He's a retired tap dancer living with his daughter and her husband, and…or, no wait, is he a retired engineer whose daughter is visiting from London? And who are those people who keep turning up in his flat, and where does his furniture keep disappearing to, and why is he still in his pajamas? No, something's going on, and if he can just find his watch, he'll get to the bottom of it.
Holmes and Watson, by Jeffrey Hatcher
May 30 – June 30, 2019
Three years after the mysterious death of beloved master sleuth Sherlock Holmes, his loyal assistant Dr. John H. Watson is summoned to a remote asylum on a rocky island to investigate three inmates who all claim to be the late detective Holmes. In this riveting and stirring new puzzler, the trusty Watson is drawn into a web of intrigue, suspicion, murder, and surprise that finally reveals what really happened that fateful day between Sherlock Holmes and his nemesis, Professor Moriarty.
Lungs, by Duncan Macmillan
Regional premiere
July 25 – August 18, 2019
The world is getting hotter, there's unrest overseas - actually, the seas themselves aren't very calm either - and in an IKEA, a man suggests to his partner that they should have a child. What if it grows up to solve the world's problems? What if it becomes a mass murderer? What about its carbon footprint? They leave with nothing they went in for, but come out with a full set of self-assembly dilemmas that they spend a life cycle trying to construct. They want to have a child for the right reasons. But what are the right reasons?
First Date, Book by Austin Winsberg, Music and Lyrics by Alan Zachary and Michael Weiner
A co-production with Theatre TCU
Regional premiere
September 12 – October 13, 2019
When tightly-wound Aaron is set up with laid-back Casey on a blind date, a casual drink turns into an uproarious high-stakes dinner. As the date unfolds, this mismatched pair's inner critics take on a life of their own, as other patrons transform into supportive best friends, manipulative exes, and protective parents, who sing and dance them through ice-breakers, appetizers, and potential conversational land mines. The result is a gleefully awkward evening, as these two romantics try to turn a dating disaster into something special before the check arrives.
---
Season tickets will go on sale in mid-July, and will range in price from $135 to $175. Subscribers purchasing season passes prior to October 1 may purchase up to 2 tickets for the season extras at a discount. For more information, call Stage West at (817) 784-9378. Tickets will be available mid-July online at www.stagewest.org.