New Musical to Workshop in Los Angeles This Weekend From Dallas Producers Terry D. Loftis, Bren Rapp and Uptown Players Bring The Story of Slain Gay Teen To The Stage with Living Over The Rainbow
---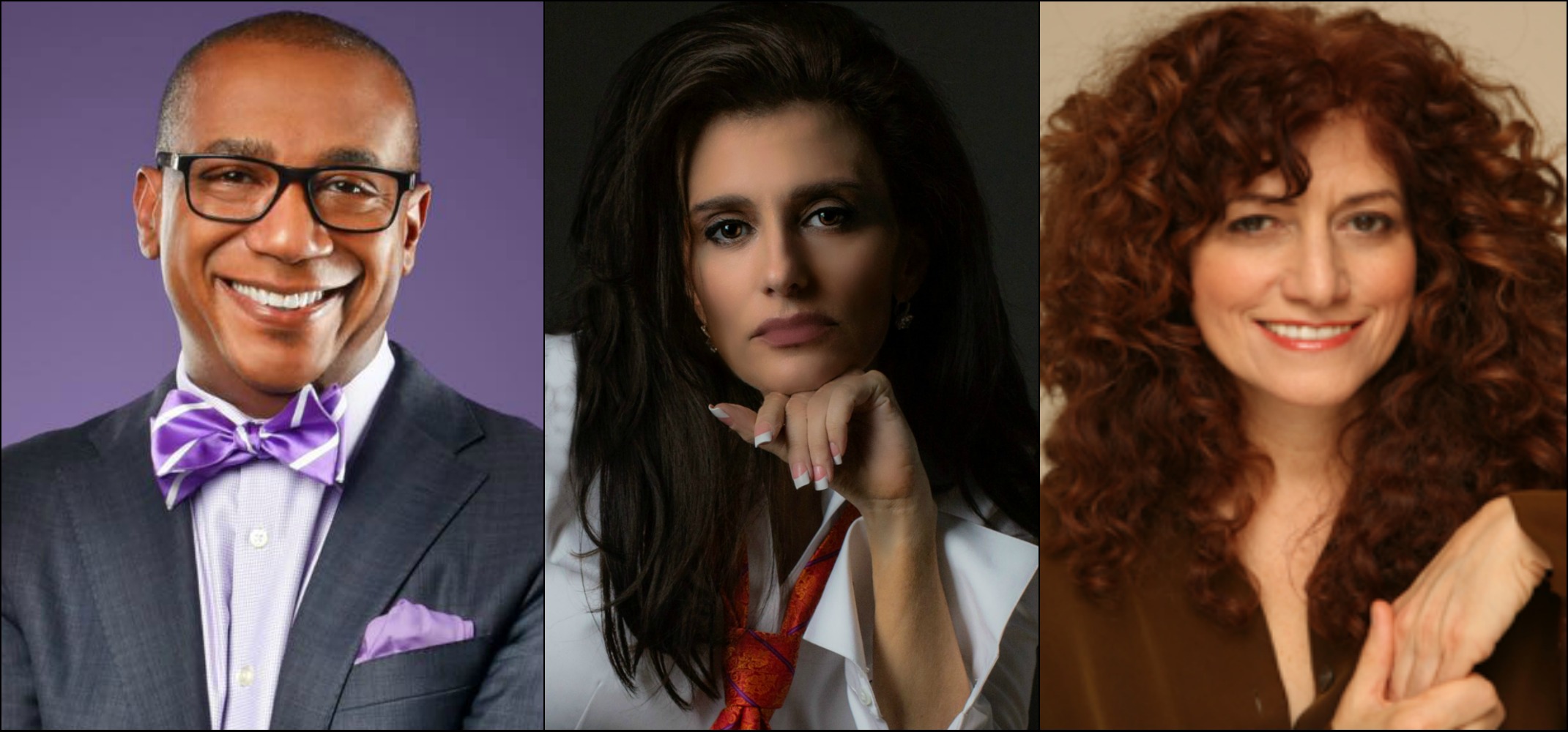 Living Over The Rainbow is a new musical based on a true story that made national headlines in 2008 when a young gay teenager, Lawrence King, was murdered by a fellow classmate at his high school in Oxnard, California. The circumstances of his death and the issues brought to light by it have now been made into a heartfelt and inspirational musical about acceptance and finding peace crafted by Roz Esposito.
Two time Tony Award nominated producer Terry D. Loftis (The Visit, Bandstand) is overseeing the development of the project as the lead producer of this 2018 Semi-Finalist of the Eugene O'Neill Musical Theatre National Conference and a targeted Off Broadway run is set for 2019. Co-producing the endeavor along with Loftis for Terry D. Loftis Productions is his co-producing partner, known for her experience in the creative development of new works, Bren Rapp. Signing onto the project as co-producer, underwriting the Los Angeles workshop and as supporters of an upcoming multi-performance showcase run of Living Over the Rainbow, is famed Dallas theater Uptown Players. The workshop is also underwritten by Denise Lee, CEO of Denise Lee Onstage and Dallas arts patron Jen Davidsen.
Creative Team: A heavy-hitting creative team for the workshop and beyond has been assembled with standouts in both the areas of new work development and musical theatre. Musical director Greg Kenna has musical direction credits which include Frozen (Workshop), An American In Paris (Broadway and Paris), The Wiz LIVE! (NBC), Dogfight (Second Stage, NYC), The Sound of Music and Guys and Dolls (Carnegie Hall) and Hair (International Tour). Director Ilana Ransom Toeplitz specializes in new work development and has directed works at institutions including Lincoln Center, Drama League of New York and New York Musical Theatre Festival with directing credits including highlights such as Reefer Madness with Alan Cumming as well as assistant direction credits on Broadway including Violet (2014) and Sondheim on Sondheim with the Boston Pops. Scenic design for full productions will be by three time Tony Award nominee Anna Louizos whose Broadway credits include the musicals School of Rock (sets/costumes US, London and National Tour), Avenue Q and In The Heights. Book and music are by Roz Esposito who studied and performed musical theatre at several institutions and has had original songs featured on national television and Off Broadway. Roz honed her writing skills with The Groundlings East and performed with them weekly at Theatre Row in New York before relocating to Los Angeles where her one woman show, Goodbye Coney Island, was named a Los Angeles Times Best Bet.
The Story: Living Over the Rainbow tells the story of two middle school classmates whose lives tragically collide. After being shot and killed by his homophobic 14-year old classmate, Brian, 15-year old Larry finds himself in the afterlife desperately trying to make sense of what just happened. He is met by three oddball angels who are assigned to help him find resolution to his life and move on to what is next but they are of little help. Larry is ultimately left to find the answers himself. After several false starts, Larry thinks he knows what will set him free; helping the troubled, closeted, journalist (who is writing a story about his killer) overcome her guilt and shame about being a lesbian, but it turns out his task is something much harder. Living Over the Rainbow mixes the raw emotions of a teen coming to terms with finding true peace and forgiveness, with heartache, laughter and love.
About Uptown Players: Jeff Rane, Co-Producer at Uptown Players, speaks to their excitement about the project noting, "Uptown Players is very excited for the opportunity to become involved in the development of Living Over the Rainbow and to be underwriting the Los Angeles workshop on August 11, 2018 as this touching musical based on the true-life events of a gay teen coming to terms with finding true peace and forgiveness is at the heart of Uptown Players mission and could not come at a more crucial time in our society with the recent increase in hate crimes towards the LGBT community". The mission of Uptown Players is to present professional theatre that meets a rising demand in the LGBT community for audiences to see their life experiences represented on stage. Uptown Players presents plays and musicals that challenge audiences artistically, strengthening cultural bridges with the LGBT community and creating greater positive public awareness and acceptance through the performing arts. Uptown Players was founded in 2001 and has quickly grown to become one of the largest LGBT focused theaters in the nation and is providing an opportunity for a wide diversity of gender styles to come together and explore life choices through great theatre themes such as relationships, family, prejudice, and values. Uptown Players produces at the historic Frank Lloyd Wright designed Kalita Humphreys Theater in Dallas. Uptown Players is a member of the National Alliance for Musical Theatre and has been involved with the development of new works for the past 10 years, including producing the world premieres of Gilligan's Fire Island (2015), Redesigning Women (2013), Crazy Just Like Me (2011) and the stage adaptation of The Valley of the Dolls (2007). Uptown Players has also produced the United States premieres of the West End hit musical Soho Cinders (2014), and the Pet Shop Boys Musical Closer to Heaven (2010).
About The Producers: Lead producer Terry D. Loftis is a 2015 Tony Award nominated Broadway producer of The Visit, a show anchored by two Broadway legends, Terrence McNally (book) and Chita Rivera. He is also one of the producers of Bandstand, the 2017 Broadway musical which received two Tony nominations for Best Choreography and Best Orchestration and was awarded the 2017 Tony for Best Choreography. Terry was also lead producer of the play Stiff by Dallas playwright Jeff Swearingen and co-produced by Bren Rapp which mounted its AEA Showcase run in New York earlier this year and began the producing partnership between Loftis and Bren Rapp who has racked up awards and acclaim as a theatrical producer of new works in Dallas and has worked for decades on a national level in high revenue professional sports and entertainment marketing. The two have a slate of projects in development for the New York stage for Terry D.Loftis Productions.
The Los Angeles workshop performance of Living Over The Rainbow takes place August 11, 2018 and is invitation only.