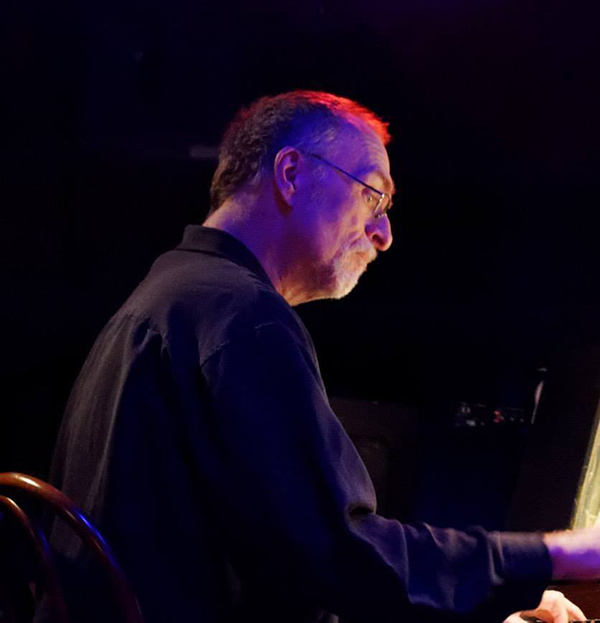 Terry Dobson, Theatre Three's longtime and beloved musical director and company manager, died Thursday, April 23, 2015, in New York City following a brief illness. He was 59 years old.
An Alabama native, Mr. Dobson was born on August 11, 1955. He started working at Theatre Three in May 1980 as a keyboardist for Theatre Three's production of Yip, Yip Hooray! Over the next 34 years, Terry's work at Theatre Three would include musical directing, arranging, directing and acting. A few of his directing credits include Crimes of the Heart, The Roads to Home and Freud's Last Session. As an actor, Terry appeared in Theatre Three's productions of Sylvia, Nice People Dancing to Good Country Music, Beyond Therapy, Death Defying Acts, God's Man in Texas, Dirty Blonde, Glorious! and Duets. He last appeared on the Norma Young Arena Stage at Theatre Three as Samuel Byck in Assassins in 2013. In April of 2014, he last appeared in Theatre Too in Greater Tuna.
Terry also introduced Dallas audiences to formidable modern Broadway composers by directing and/or musical directing shows such as Myths and Hymns by Adam Guettel, Elegies: A Song Cycle by William Finn, First Lady Suite by Michael John LaChiusa, Songs from an Unmade Bed by Mark Campbell and eighteen extraordinary composers, and Grateful: The Songs of John Bucchino by John Bucchino.
Mr. Dobson's artistic legacy at Theatre Three is best represented in two shows. In the summer of 2000, Terry directed and accompanied I Love You, You're Perfect, Now Change. The show proved so popular on Theatre Three's main stage, Theatre Too was renovated specifically for the continuation of that show. The show ran for three years, becoming the longest-running show in Dallas theater history. Theatre Three brings back the show every year for a limited engagement.
In 2006, Terry wrote his confessional cabaret, My Own Private Diva. The show is his life story told through his favorite music as sung by Sally Soldo, one of his dearest friends and favorite singers. The show earned Terry the DFW Theatre Critics Forum Award for "Best New Play of 2006," and a Column Award for "Outstanding New Work by a Local Playwright."
Jac Alder, Theatre Three's Executive Producer-Director, expressed the grief of many: "Terry's loss is immeasurable. Not only for the Theatre Three family, but also for the entire arts community. He was brilliantly talented. As a director, music director, actor, arranger and performer, Terry elevated every production in which he took part. Personally, words fail at the loss of one of my dearest friends and colleagues of more than 30 years. Terry isn't 'like family'. He is family. However, Terry's legacy will endure for years to come through the marvelous work he created and the lives he touched."
Terry retired from Theatre Three in 2014 because of health issues.
Terry's work extended beyond Theatre Three. He performed with The Dallas Theater Center, Casa Mañana, Lyric Stage, Flower Mound Performing Arts Theatre, Theatre Arlington, The Philadelphia Theater Company and The Red Barn Theater in Key West, Florida.
Terry joined the Turtle Creek Chorale (TCC) in January 1990 as a singer. However, as director of TCC's ENCORE! – a small jazz/pop group – Terry served as arranger, director, performer and pianist until 2013. He also served as a staff arranger for TCC. His lush musical arrangements have been sung by LGBT choruses and small groups around the world. He became a Life Member of TCC in July 2011.
Memorial services are pending.