THE CLASSICS THEATRE PROJECT ANNOUNCES NEW RESIDENT ARTISTS COMPANY FOR 2019 UNDERWRITTEN BY LIESE AND MIKE CANTERBURY

Joey Folsom, Artistic Director, has selected nine DFW artists to be members of the Permanent Resident Artists Company, to be called The Canterbury Company of Resident Artists
---
Dallas, Texas - January 14, 2019 - Joey Folsom, Artistic Director of The Classics Theatre Project, today announced the formation of a permanent Resident Artists Company for the theatre to be underwritten by Liese and Mike Canterbury. The company members will be, in addition to Mr. Folsom, R. Andrew Aguilar, Sasha Maya Ada, Chad Cline, Stan Graner, Gretchen Hahn, N. Ryan McBride, Leslie Patrick, Van Quattro, Rachel Reininger and Dean Wray. The Resident Artists will fill many of the roles in the TCTP 3-play 2019 season: "Fool for Love," Summer and Smoke," and "The Crucible." In addition, the RAC members will work as members of the TCPT team in other areas of production, marketing, and development. The Company will be called the Canterbury Company of Resident Artists.
Tickets to TCTP's 2019 season will go on sale February 1, 2019. Flex season passes are now on sale at www.theclassicstheatreproject.com or by calling 469-652-6614. Season passes start at $70. The 3-play season features Sam Shephard's "Fool for Love," Tennessee Williams's "Summer and Smoke," and Arthur Miller's "The Crucible." The first two productions will be produced at the Margo Jones Theatre in Fair Park. The final production will be produced in co-operation with Brookhaven College.
The Season
"Fool for Love"
March 7 - 30
At The Margo Jones Theatre in Fair Park
Written by Sam Shephard
Directed by Van Quattro
Stage Manager, Ryan McBride
Fight Choreographer, Dean Wray
Starring, Sasha Davis as May, Joey Folsom as Eddie, R. Andrew Aguilar as Martin, Chris Messerschmith as The Old Man.
"Summer and Smoke"
Written by Tennessee Williams
May 30 - June 22
At The Margo Jones Theatre in Fair Park
Directed by Emily Scott Banks
Casting: TBA
"The Crucible"
Written by Arthur Miller
Fall 2019
Produced in co-operation with Brookhaven College
Director and casting TBA
Who's Who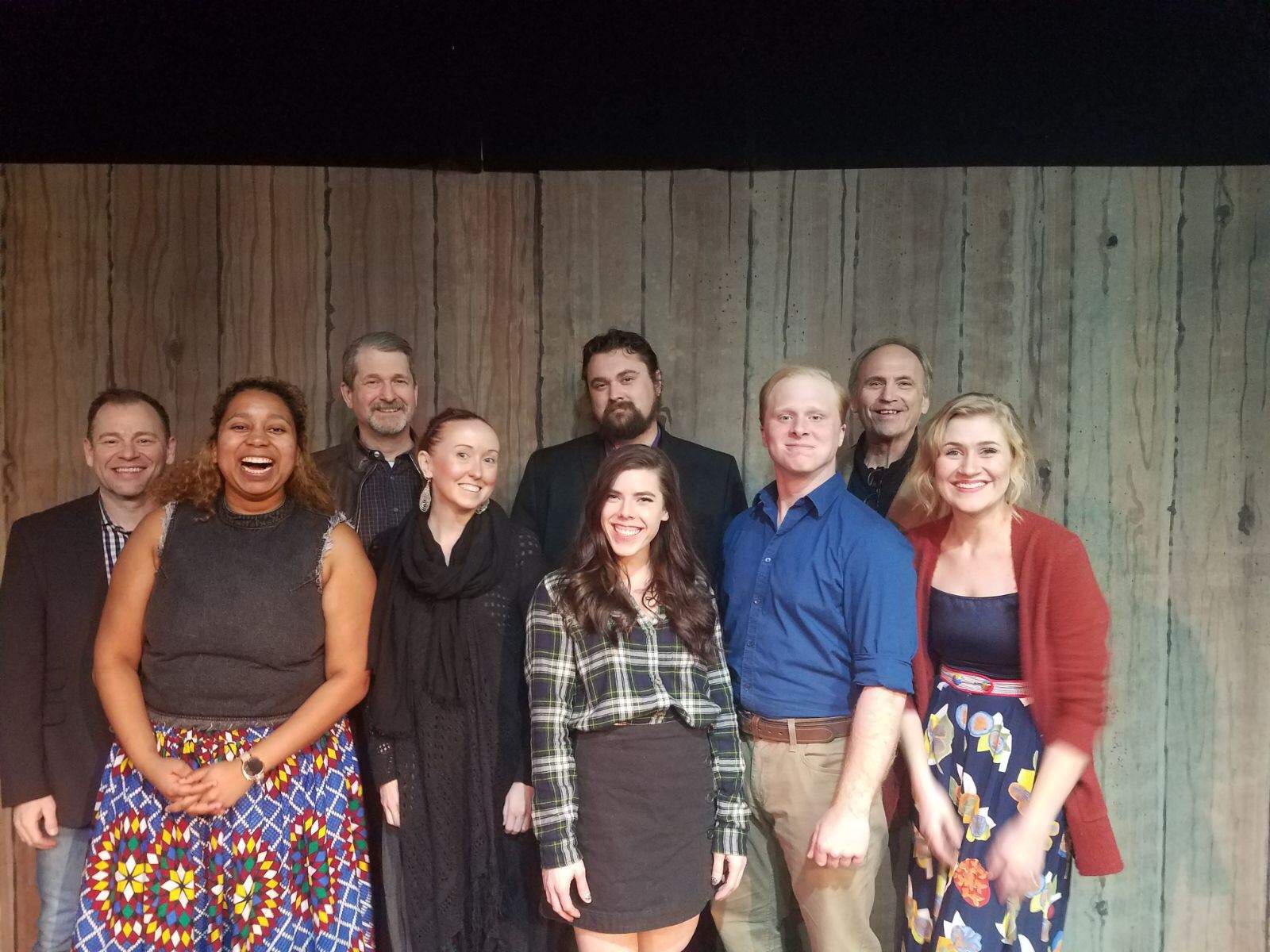 Sasha Maya Ada is a graduate of SMU's B.F.A. theatre program. Her select DFW credits include: Enemies/People (Second Thought Theatre); All the Way, A Christmas Carol (Dallas Theater Center); Brutus in Julius Caesar (House Party Theater); Marisol, Aunt Dan and Lemon (Southern Methodist University. Sasha is also a teaching artist for Big Thought's Creative Solutions, The August Wilson Monologue Competition, and Dallas Theater Center. She would like to thanks her mentors and teachers, family and friends, and her mother for her insightful and incredible support.
R. Andrew Aguilar has been acting in DFW for more than a decade now with over 50 stage credits to his name. He has worked with Broken Gears Project Theatre, Cara Mia Theatre Company, the Firehouse Theatre, L.I.P. Service, Shakespeare Dallas, Upstart Productions, and the Classics Theatre Project to name a few. He was trained at St. Edward's University, The University of Texas at Dallas, and the University of North Texas. He is a student of Terry Martin in the Meisner Acting Technique.
Chad Cline has appeared in dozens of commercials including Wrigley's Gum, Dairy Queen, and Budweiser. He has shared the stage with Jon Lovitz and the screen with Daniel Roebuck. Chad teaches Improv as an acting technique, and performs regularly with Ad-Libs, a local Dallas Improv troupe.
Joey Folsom is the Artistic Director of TCTP. Selected directing credits include "Dog Sees God" (state premiere, UNT) "The Hairy Ape" (BGPT) and TCTPs inaugural production, "The Cherry Orchard." He has been seen on many local stages including at Water Tower Theatre as Hank Williams in Hank Williams: "Lost Highway,"" George in All My Sons," "George in "Our Town"; Jesus in "Cotton Patch Gospel" at Theatre Too; Jasper/ KJ in "The Aliens" at Stage West; and most recently as Larry Foreman in "Cradle Will Rock" for Brickroad Theatre, following a semi-national tour as Lenny Bruce in the one man show "Lenny Bruce is Back". On Camera, he has appeared in Better Call Saul, Camera Store, Cronus, Arc and the upcoming The Penitent Thief, Frackers and The Intangible Truth of Chance Malloy. Joey studied at Collin College, Second City, Improv Olympics, and UNT where he founded Sundown Collaborative Theatre and served as Producing Artistic Director. He was a protege and student of the Meisner Technique under Terry Martin.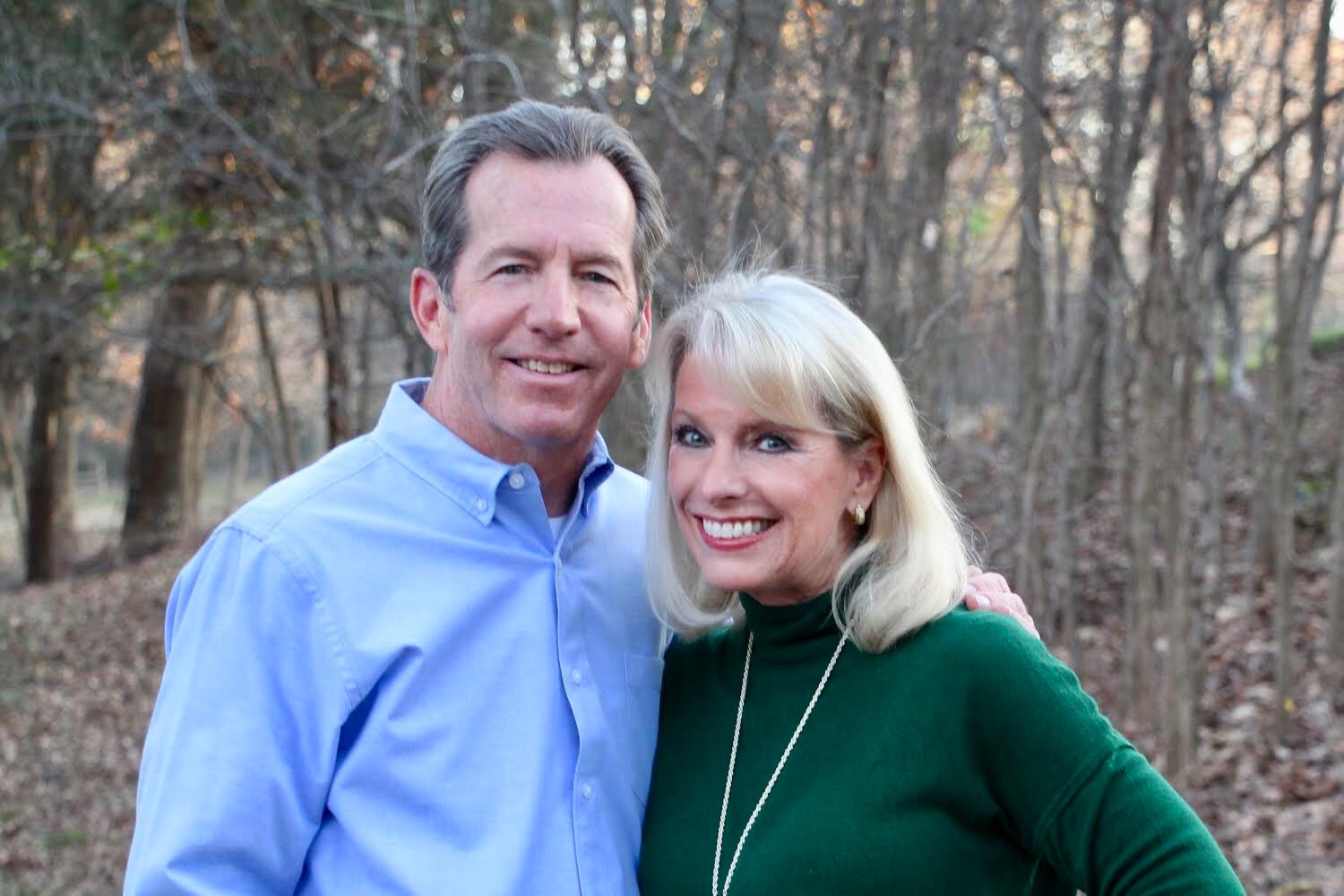 Stan Graner has acted regionally for 30-plus years at such theatres as WaterTower Theatre, The Classics Theatre Project, Amphibian Stage Productions, Brick Road Theatre, Theatre Three, Casa Manana, Circle Theatre, Lyric Stage, Stolen Shakespeare Guild, and Uptown Players. He has received a DFW Theater Critics Forum award, several Column Awards, and was nominated for a Leon Rabin Award. He has had children's musicals published with Hal Leonard, Choristers Guild, and Jenson Publications. He's had musical arrangements performed by The Turtle Creek Chorale and Cathedral of Hope in the Meyerson Symphony Center, and he's done musical arrangements for three shows at Theatre Three and one show at Contemporary Theatre of Dallas. He's a graduate of Texas Wesleyan University with a Bachelor of Music.
Gretchen Hahn is thrilled to be working with TCTP. Previous credits include: The Cherry Orchard (The Classic Theatre Project), Antony and Cleopatra (Oklahoma Shakespeare in the Park)," A Streetcar Named Desire" (North Texas Rep. Theatre), Medea Myth (PrismCo. Movement Theatre), "Ordinary People", "Summer and Smoke" (University Theatre). Gretchen holds a BFA in Acting from The University of Oklahoma.
N. Ryan McBrid holds a B.F.A. in Acting-Performance (2012) from Hardin-Simmons University. He moved to Colorado to become the Technical Director for the Lake Dillon Theatre Company in May 2012. In the fall of 2012 he moved back to Abilene to become the Assistant Technical Director for Hardin-Simmons University and the Technical Director/Teacher for Abilene High School. In 2014 he served as the Technical Director for Summer Stock at The Point Theatre in Kerrville, TX. In 2015 he moved to the DFW area to become the Assistant Technical Director for Dallas Children's Theater; by November he became the Production and Rental Coordinator there. In October 2016 he became Stage West's Technical Director. Ryan is also an Actor, Producer, Director, Playwright, Stage Manager, Scenic Designer, Scenic Painter, Sound Designer and Video Designer. In May 2015 he founded and is the Producing Artistic Director for Abilene Live Theatre, producing and providing an alternative theatre experience in the Abilene area. Most recently he Stage Managed Upstart Theatre's Waiting for Lefty and appeared briefly in it. He has also stage managed shows at Dallas Children's Theater, Contemporary Theatre of Dallas, Hardin-Simmons University and Stage West.
Leslie Patrick has performed in both the Dallas and Off-Broadway Premiers of "It's Beginning To Look A lot Like Murder!" by Kurt Kleinmann, as well as 11 other "Living Black & White™" shows with Pegasus Theatre. Other acting credits include "A Winter's Tale" (Emilia). "Macbeth" (Donalbain), "A Midsummer Night's Dream" (Snug the Joiner), and "Love's Labour's Lost" (Moth) for Bucket Productions, as well as "Twelfth Night" (Maria) for Theater Fusion. She has also performed with Echo Theatre, Plano Repertory Theatre, Act I Productions, Theatre 3, Audacity Productions, and The Bathhouse Theatre Collective. Some of her favorite roles have been "52 Pick-up" (Woman), "The Collection" (Stella), "Arsenic & Roses" (Katherine), "Die Mommy Die!" (Edith), and "Boy Gets Girl" (Harriet).
Van Quattro is a native of California but moved to Texas 18 years ago. He has done many television and film productions including such tv series as "Chicago Hope" and "Millennium." In DFW, he has been seen on many stages including WaterTower Theatre, Second Thought Theater and Theatre 3. For film, he has appeared in "Fight Club" with Brad Pitt, "End of Days," and "The Big Thing," among many others.
Rachel Reininger has been seen across many DFW stages. She was seen in TCTP's inaugural production of The Cherry Orchard. Rachel has recently worked at Casa Manana, Lyric Stage, Brick Road Theatre, Mainstage Irving Las Colinas, and was on the National Tour of Rudolph the Red Nosed Reindeer. Rachel received her BFA in Acting from Millikin University.
Dean Wray is well-known on many DFW stages. He has performed with Undermain Theatre, The Classics Theatre Project, Shakespeare Dallas, Theatre 3, Cara Mia Theatre Company, among many others. He was most recently seen in Undermain Theatre's acclaimed production of "Lady by the Sea" as Lyngstrand. For TCTP, Mr. Wray performed the role of Yasha in its first production, "The Cherry Orchard."
About The Classics Theatre Project:
The Classics Theatre Project (TCTP) was founded by Gregory Patterson in 2018 with Joey Folsom and Bren Rapp. TCTP is a nonprofit organization whose mission is to produce plays of the 19th and 20th century by the great playwrights of those centuries.
The Classics Theatre Project is nonprofit organization managed by Joey Folsom as Artistic Director and Gregory Patterson as Executive Director, with Anthony Fortino, CPA, as Director of Finance, and Will Hudson as Director of Social and Digital Media. The Company's Board of Directors is led by President April Bosworth, Vice President Stan Graner, and board members Judy Birchfield, Adam Litwin, Gabe Nicolella, Regina Taylor, and Dennis Yslas.