COLUMN AWARD WINNER/FORMER CASA MANANA KID MAJOR ATTAWAY MAKES BROADWAY DEBUT
---
On Sunday February 21st , the 17th Annual COLUMN Awards Gala was held. This organization honors excellence in theater within the Dallas/Fort Worth area. When the award for Best Supporting Actor in a Musical (Equity) was announced, the winner was a no-show. But he had a great excuse! He was in New York rehearsing for the Broadway smash hit, Aladdin the musical. Major Attaway won the award last Sunday night for his performance in Hot Mikado (Theatre Three).
Casa Mañana prides itself on not only being the largest performing arts organization in Tarrant County, but also producing some of the best talent through its education program. Major Attaway represents just that. Growing up in Fort Worth, Attaway performed and worked back stage for numerous productions at Casa on top of being a Casa Kid. Casa Kids are well known around the community for performing at nursing homes, retirement communities and various festivals throughout the city. "Casa Kids taught me to be a professional. I learned how to appreciate all aspects of the theatre from putting up a set, maintaining costumes, working with sound and how to be a versatile actor by adapting to different performance spaces," Attaway said.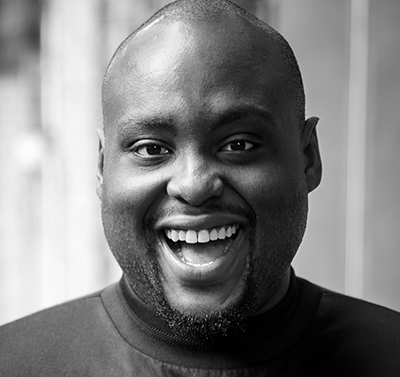 With his many years of experience in addition to his Casa Mañana training, this former Casa Kid has landed a role in the Broadway production of Disney's Aladdin as the standby for the Genie. A real wish come true for Attaway, the Genie is now played by James Monroe Iglehart, who won the 2014 Tony® Award for the role. "It's really two dreams in one, not only am I on Broadway, but I'm working for Disney," said Attaway. In addition to the Genie, he will also be the standby for Babkak and the Sultan.
Casa Mañana audiences will remember Attaway from his recent appearances as The Bishop in Les Misérables and Horton the Elephant in Seussical the Musical. His first show at Casa was Babe the Sheep Pig, when the theatre was still in the round. "I remember being bad at my job," Attaway chuckled, "I was supposed to be this mean sheep wrangler but I always had a huge smile on my face when I ran down the aisles because I was loving every minute of it."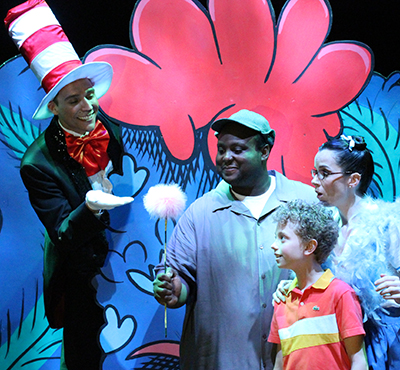 Wally Jones, President and Executive Producer for Casa Mañana, is thrilled for Attaway. "We always love to celebrate the successes of one of our own. We know this is just the beginning for Major, and I look forward to see where his future takes him," said Jones. "He is a true testament to our education program. His hard work and dedication inspires our current students to put in the time and reach for their dreams."
For more information on education and outreach opportunities at Casa Mañana, please visit www.casamanana.org and click on Education.