Runway Theatre's 2015-2016 Season
---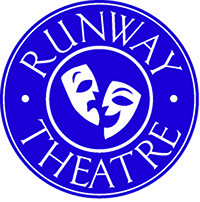 It's always hard to select a season from scratch and it's never easy when you give guidelines to your group to think outside the box. I have to say I am extremely proud of what we came up with for next year's season. It is my great pleasure to announce the 33rd season at The Runway Theatre in Grapevine.
Our 2015-16 season line up will start in September with Falsettos by William Finn and James Lapine followed in November into December with Christmas Express by Pat Cook. To celebrate Poe's Birthday we have Nevermore, Edgar Allen Poe the Final Mystery by Julian Wiles. For March and April we bring you Nana's Naughty Knickers by Katherine DiSavino. Spring Awakening by Steven Sater and Duncan Sheik will fill May and June while ending our season with Regrets Only by Paul Rudnik in July.
We wish to thank everyone who helped support Runway this past season and look forward to the next one.
Scott W. Davis
Board President
The Runway Theatre
Falsettos
Falsettos won 1992 Tony Awards for best book and musical score. It is the jaunty tale of Marvin who leaves his wife and young son to live with another man. His ex-wife marries his psychiatrist, and Marvin ends up alone. Two years later, Marvin is reunited with his lover on the eve of his son's bar mitzvah, just as AIDS is beginning its insidious spread.
The Christmas Express
It's an extremely funny Christmas show based around the Holly Railway Station and the people working there. . This nostalgic theatrical greeting card is full of eccentric small town characters, wise-cracking their way to finding the true wonder of Christmas.
Nevermore! Edgar Allen Poe, the Final Mystery
Set in September of 1847, this show follows Edgar Allen Poe on the last five day of his life. This fascinating play takes the macabre stories of Poe and ponders on how they interacted with him in his dying days. This show is sure to keep any audience on their toes.
Nana's Naughty Knickers
What a funny comedy about a grandmother who has her granddaughter come and stay with her for the summer while she interns in town. The granddaughter is quickly surprised to find out about Grandmas illegal lingerie store.
Spring Awakenings
Winner of 8 Tony Awards - including Best Musical
The story is set in 1891 and follows a young German girl named Wendla who is starting to come of age. With very little help from her parents and no help from anyone at the school Wendla turns to a schoolmate Moritz to for comfort. Soon the mother finds out Wendla is pregnant forcing her to leave and begin a life with her young lover, struggling against all odds to build a future together.
Regrets Only
This is a comedy that has some meat to it. Based in New York City, "Regrets Only" follows a powerhouse attorney and his wife plus their closest friends all of whom seem to be slightly crazy. Add in their daughter's engagement and shake for a couple hours of laughter.