THEATRE 3 SEASON / NEW CO-ARTISTIC DIRECTOR NAMED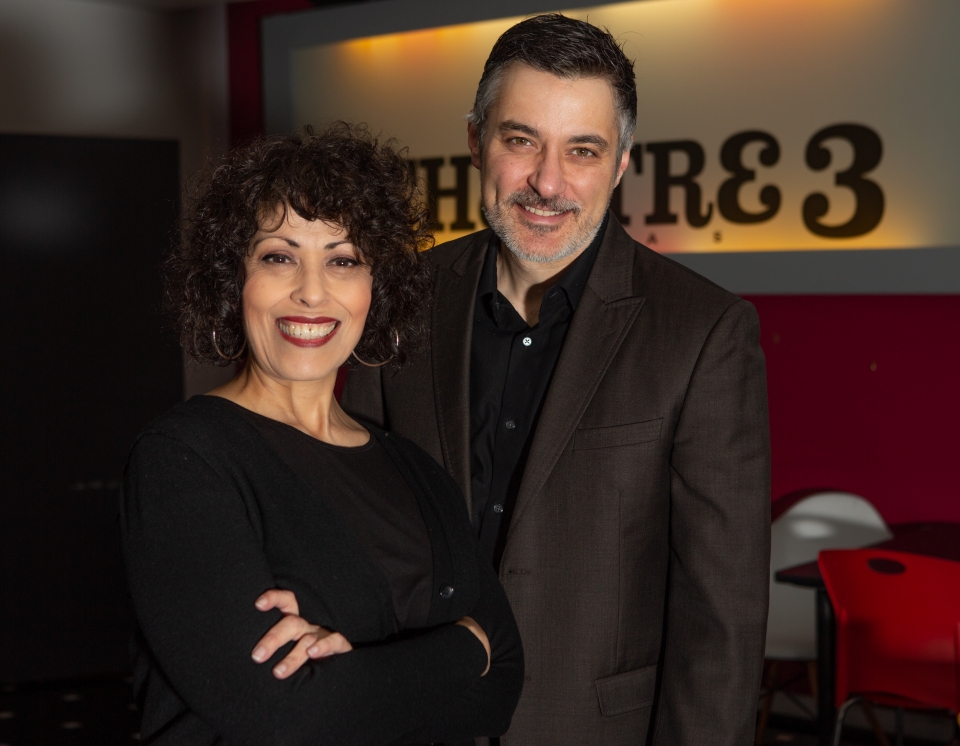 FIFTY-EIGHTH SEASON FEATURES NOISES OFF, THE ELEPHANT MAN, TWO WORLD PREMIERE PLAYS, A MUSICAL REVUE, AND AN ADDITIONAL ARTISTIC LEADER
---
DALLAS, TX: Theatre Three Artistic Director Jeffrey Schmidt has announced the 2019-20 season to be produced on the Norma Young Arena Stage and downstairs in Theatre Too. Theatre Three, Dallas's 58-year-old theatre-in-the-round, is located in the Quadrangle in the heart of uptown at 2800 Routh Street, Suite 168, Dallas, TX 75201.
In his third year as Artistic Director, Jeffrey Schmidt announces the addition of Associate Artistic Director Christie Vela, who returns to T3 after directing last season's Dr. Jekyll & Mr. Hyde.
"Christie is a longtime colleague and friend. Her work both as a director and actor here in the Metroplex as well as regionally is impressive, to say the least." Artistic Director Jeffrey Schmidt exclaimed, "Many will remember when both Norma Young and Jac Alder were the artistic forces behind Theatre Three. I'm thrilled to see where Theatre Three will head by combining our aesthetics and visions."
Kicking off the 58th season is an adaptation of Bram Stoker's Dracula, written by Michael Federico, who recently provided the book for The Manufactured Myth of Eveline Flynn. Playing simultaneously on the Theatre Too stage will be a haunting variety show co-produced by Danielle Georgiou Dance Group titled The Bippy Boppy Boo Show. Michael Frayn's Noises Off will creatively be staged on the T3 mainstage to close out 2019. A musical revue will kick off 2020 followed by another Theatre Three commissioned play: Funny, You Don't Act Like A Negro, written by Denise Lee. The final two plays of the season are both inspired by true stories: Benard Pomerance's The Elephant Man and Mark Harelik's The Immigrant.
Theatre Three performances run Thursdays at 7:30 p.m.; Fridays – Saturdays at 8:00 p.m.; and Sundays at 2:30 p.m. Season tickets (which range from $60-$225) will go on sale on Tuesday, May 14 2019. Single tickets will be available at a later date. For ticket information, call the Theatre Three Box Office at 214-871-3300 x1 or visit www.theatre3dallas.com.
In addition to the production season, Theatre Three is inviting local arts groups to utilize both the Norma Young Arena Stage and the Theatre Too performance spaces. Rental arrangements can be made by contacting Sarah Barnes at sarah.barnes@theatre3dallas.com and are subject to availability. Additionally, Theatre Too will continue to provide a home for Theatre Three's Monday Playwright series, which provides local writers an opportunity to showcase their works-in-progress.
ABOUT THE SHOWS
DOUBLE SCREAM HALLOWEEN
OCTOBER 10 – NOVEMBER 3, 2019
DRACULA
By Michael Federico
Conceived by Christie Vela and Michael Federico
Directed by Christie Vela
You've long heard the story of DRACULA, everyone's favorite blood-sucking Transylvanian; but what stories might we learn through the eyes of his mysterious mistress Mina? This fresh adaptation of the Bram Stoker Gothic horror novel takes a deeper look into the Romanian folklore with an update on the undead. Be prepared for plenty of bloody plot twists and turns. An original play.
THE BIPPY BOBBY BOO SHOW
By Danielle Georgiou
Directed by Danielle Georgiou
A Co-Production with Danielle Georgiou Dance Group
Dazzling with glitz and glamour of a 1960s musical variety show, THE BIPPY BOBBY BOO SHOW is a two-week haunting of Theater Too, the delightful downstairs space at Theatre Three Dallas. Bippy Bobby, the crooning, cocktail-toting ne'er-do-well, hosts this late-night limited engagement featuring performances by the six ghosts living in the belly of the uptown basement. Inspired by the plays they saw performed by Norma Young, Esther Ragland, Robert Dracup, and Jac Alder, the ghosts of Theater Too bring the works of Pirandello, Pinter, Albee, and Beckett into their acts. Come on down to the Boo Show Lounge, and enjoy the music, dance, and hilarity of this fall's swankiest night of theater! A never-before-seen haunted holiday experience!
NOISES OFF
NOVEMBER 29 – DECEMBER 29, 2019
By Michael Frayn
Directed by Kara-Lynn Vaeni
They say all the world is a stage, but perhaps the drama behind-the-scenes is where the real story is at. NOISES OFF provides a sneak peek onstage and backstage of an amateur traveling theatre production from final rehearsals through opening night and the subsequent touring season. But can this troupe keep their offstage antics behind the curtain, or will the drama waiting in the wings find its way center stage? Sardines, sight lines, and slammed doors are the glue that holds this gut-busting farce together. A farce where everyone gets caught in the act!
SPECIAL FUNDRAISING EVENT: T3 MUSICAL REVUE
Late January – Early February 2019
Something Appealing. Something Appalling. Something for everyone: A Musical Revue. Theatre Three scratches your musical theatre itch with an evening jam-packed with Broadway's biggest hits. Stay tuned for more details coming soon! A Musical Revue.
FUNNY, YOU DON'T ACT LIKE A NEGRO
FEBRUARY 20 – MARCH 15, 2020
By Denise Lee
Directed by Christie Vela
You know what they say happens when you assume…but then again, there's also that saying about people who live in glass houses. Denise Lee's FUNNY, YOU DON'T ACT LIKE A NEGRO explores the prejudgments we make on our neighbors, the biases we inadvertently pass on to our children and how the simple act of talking to one another is being subverted by social media. This comedic drama invites you to share your experience and opinions throughout the course of the play. A world premiere play!
THE ELEPHANT MAN
APRIL 9 – MAY 10, 2020
By Benard Pomerance
Directed by Jeffrey Schmidt
What's behind the façade of a living, breathing, sideshow 'freak'? Meet John Merrick, an intelligent and friendly man shunned by Victorian-era society due to his dramatically deformed body. But a chance meeting with a caring surgeon provides him hope and an opportunity for a better quality of life. THE ELEPHANT MAN is inspired by the true story of Joseph Merrick, whose medical diagnosis remains inconclusive today. A biographical drama.
THE IMMIGRANT
JUNE 4 – JUNE 28, 2020
By Mark Harelik
Directed by Jeffrey Schmidt
Grab your tickets for Hamilton…Texas, where Russian-Jewish immigrant Haskell Harelik settles into America at the turn of the century. Unable to speak English, the outsider pulls his banana cart through the staunch Christian community begging for shelter. Over the course of 30 years, this tiny town becomes the home for his young family as religion meets religion, culture meets culture, fear meets fear, and love meets love. A timely play based on the true story of Haskell Harelik, the author's grandfather of the same name.
---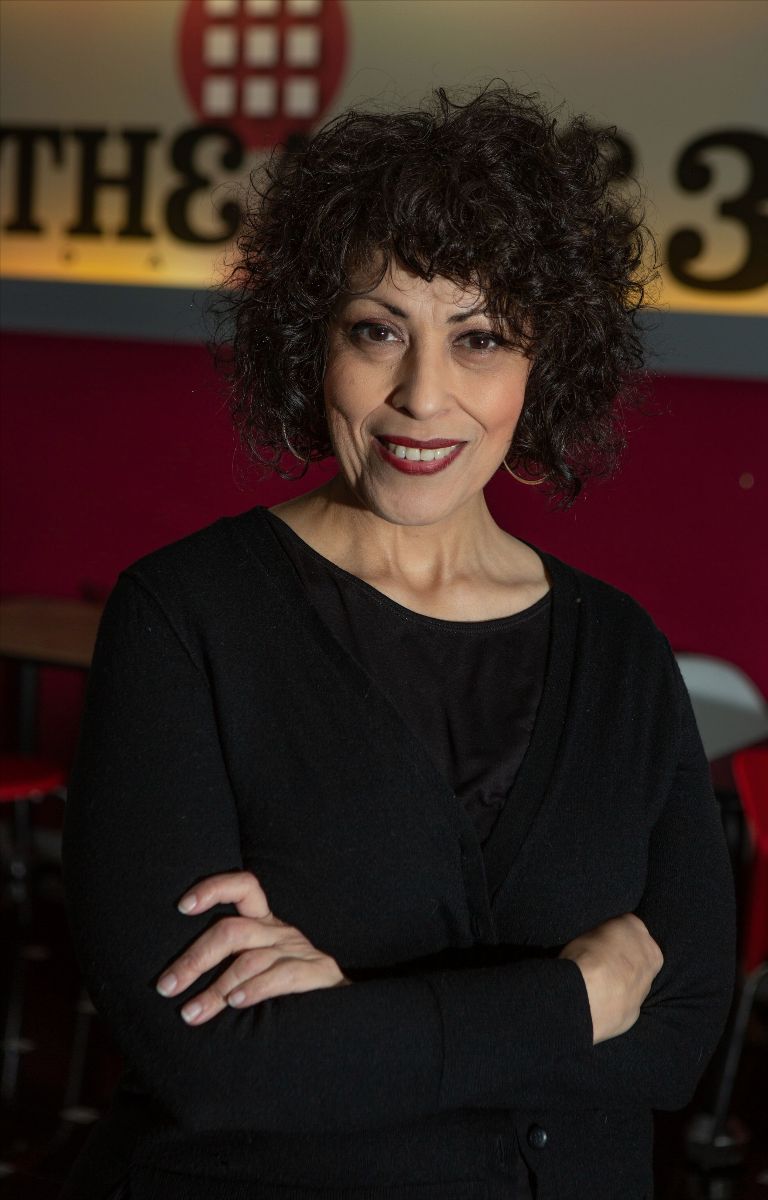 CHRISTIE VELA NAMED NEW ASSOCIATE ARTISTIC DIRECTOR
Joining Theatre Three in September 2019 is Christie Vela as Associate Artistic Director. Vela was an original member of Dallas Theater Center's Diane and Hal Brierley Resident Acting Company and is an artistic associate at Second Thought Theatre and a company member with Kitchen Dog Theater. She is well respected as one of the area's top directors as well, working on Straight White Men and Revolt. She Said. Revolt Again at Second Thought Theatre; Titus Andronicus with Shakespeare Dallas; Don't Dress for Dinner at Stage West; and Paper Flowers at Kitchen Dog Theater. Recently at Theatre Three, Ms. Vela directed Dr. Jekyll & Mr. Hyde. Vela also teaches at Booker T. Washington High School for the Performing and Visual Arts.