North Texas Performing Arts Repertory Theatre Announces Cast for Neil Simon's "The Odd Couple"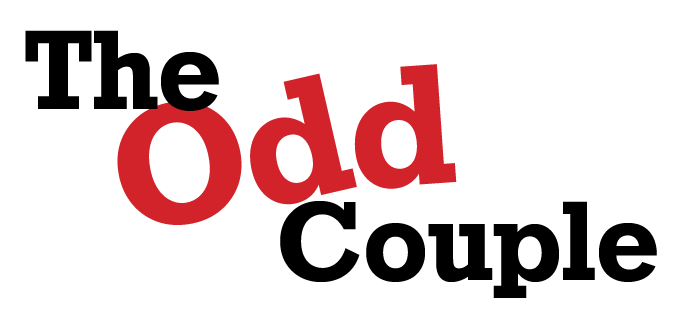 ---
PLANO, TX - North Texas Performing Arts Repertory Theatre announces the production of Neil Simon's iconic play The Odd Couple to be performed August 3-11, 2018.
Returning from New York after a successful off-Broadway run of his original script, acclaimed actor, director and playwright Jeff Swearingen will be directing this NTPA production. Jeff is a recipient of Column Awards for Best Director of a Play Non-Equity, Best Actor in a Play Non-Equity, Best Featured Actor in a Play Non-Equity, and Outstanding New Work by Playwright. He also received several awards from the Best of Dallas and Critics Forum including The Best of Dallas Award for Best Theatre Teacher and The Mastermind Award for his new approach to teaching the craft.
The cast includes veterans from the region's top professional theatres, including veteran stage actors Mikey Abrams as Oscar and Shane Beeson as Felix. The play will also feature Danny Gallagher, Seth Nelson, Isabell Moon, Callie Stearns, and Ben Scheer.
This classic comedy opens to a card game in the apartment of divorced Oscar Madison. And if the mess is any indication, it's no wonder that his wife left him. Late to arrive is Felix Unger, recently separated from his wife. Fastidious, depressed, and tense, Felix seems suicidal, but as the action unfolds, Oscar becomes the one with murder on his mind when the clean freak and the slob ultimately decide to room together with hilarious results as The Odd Couple is born.
The Odd Couple originally opened on Broadway in 1965 receiving four Tonys for Best Author (Neil Simon), Best Director (Mike Nichols), Best Actor (Walter Matthau) and Best Scenic Design. Neil Simon is known as "America's Playwright". His works have been nominated fifteen times for Tony Awards and won three. He also won the Pulitzer Prize for Drama. Almost every one of his thirty-plus plays has been adapted into a motion picture and he has won more Oscars and Tony awards than any writer in history.
All performances will be held at North Texas Performing Arts - Plano, which is located on the east side in the Willow Bend Mall at 6121 W Park Blvd. Suite B216, Plano 75093, near Dillard's parking garage. The recommended age for the audience is 13 and up due to mature content. Tickets can be purchased online at ntparep.org
Friday August 3, 2018 – 07:30 PM
Saturday August 4, 2018 – 07:30 PM
Sunday August 5, 2018 – 02:30 PM
Friday August 10, 2018 – 07:30 PM
Saturday August 11, 2018 – 02:30 PM
Saturday August 11, 2018 – 07:30 PM
"The Odd Couple" is presented by special arrangement with SAMUEL FRENCH INC.
About North Texas Performing Arts Repertory:
Building on a 27-year history of excellence, the North Texas Performing Arts Repertory Theatre offers the North Dallas region high-quality performing arts entertainment. North Texas Performing Arts is a 501c3 nonprofit organization headquartered in Plano, TX. More info can be found at NTPARep.org