CASTING ANNOUNCED FOR THE CLASSICS THEATRE PROJECT'S SECOND PRODUCTION, AUGUST STRINDBERG'S MISS JULIE, DIRECTED BY NATHAN AUTREY AND STARRING JOEY FOLSOM AS JEAN

The Company Will Perform at The Core Theatre October 9-November 3, 2018

Tickets on sale Now
---
(Dallas, Texas) The Classics Theatre Project's Artistic Director Joey Folsom today announced casting and creative team details for the Company's second production, August Strindberg's Miss Julie. Directed by Nathan Autrey, Miss Julie will run October 9 – November 3, 2018 at The Core Theatre in Richardson, Texas. The ensemble cast features Joey Folsom as Jean (understudy Ryan Maffei), Beth Lipton and Gretchen Hahn alternating performances as Miss Julie and Sasha Maya Ada as Christine.
The creative team, in addition to Nathan Autrey as Director, includes Ryan McBride Set Designer, Brandy Branson Costume Designer, and Joe Heike Stage Manager.
Miss Julie tells the story of Julie and Jean, who desperately long to break free from the lives they were born into. When the sexual tension between the two reaches a boiling point on a midsummer's eve, the barriers of class and gender fall away leaving them to grapple with both their dependence and the oppressive nature of these societal forces.
Individual Tickets to Miss Julie are on sale now and are available by calling (469) 652-6614 or online at www.theclassicstheatreproject.com.
Tickets are $25 for general admission, seniors (55+) $20 and students $15. Preview ticket prices (October 9 and 10) are $15. There will be a Pay What You Want performance on Thursday, October 11 which will benefit a local youth shelter, JOURNEY TO DREAM, with opening night on Friday, October 12.
Performance details:
At The Core Theatre
518 W. Arapaho Rd., Ste. 115, Richardson, Texas 75080
Show Run Dates: October 9, 10, 11 Previews; Opening night October 12 runs through November 3
Performance Schedule:
8.00 Tuesday, October 9 -Preview
8.00 Wednesday, October 10 -Preview
8:00 Thursday, October 11 – Preview/Pay What You Want
8.00 Friday, October 12 – opening night
8 00 Saturday, October 13
2.30 Sunday, October 14
8.00 Wednesday, October 17
8:00 Thursday, October 18
8.00 Friday, October 19
8.00 Saturday, October 20
2.30 Sunday, October 21
8.00 Wednesday, October 24
8.00 Thursday, October 25
8.00 Friday, October 26
8.00 Saturday, October 27
2.30 Sunday, October 28
8.00 Thursday, November 1
8.00 Friday, November 2
8.00 Saturday, November 3
How/Where to Buy Tickets:
Online at www.theclassicstheatreproject.com
By phone: (469) 652-6614
Regular Performances:
General Admission: $25
Senior Citizens ( 55+): $20
Students: $15
Previews:
General Admission: $15
Senior Citizens and Students: $10
About the Director:
Nathan Autrey is a theatre director, actor and educator. His recent directing highlights include: Lenny Bruce is Back (Upstart Productions); Through the Cracks (HERE Arts Off-Broadway); Boeing Boeing, Does this Woman Have A Name?, Ivy Walls (3 Legged Dog Theatre Off-Broadway); The Last 5 Years, Antigone, Guys and Dolls, The Comedy of Errors, The Merry Wives of Windsor, The Birth of Merlin, and Our Town (Stolen Shakespeare Guild); Purgatorio and The Magdalen Whitewash (Water Tower Out of the Loop Festival); Danny and the Deep Blue Sea (awarded Critics Choice: The Dallas Morning News), and The Pitchfork Disney (Broken Gears Project Theatre). Currently, he is a finalist for membership as an actor and a member of the Playwrights & Directors Unit of the Actors Studio in NYC. He also holds an MFA in Directing from the Actors Studio Drama School and a BFA in Acting from the University of North Texas. He is a proud Associate Member of the SDC and Artistic Associate for Stolen Shakespeare Guild. He is also a Teaching Artists at Shakespeare Dallas and a Theatre Instructor for I. M. Terrell Fine Arts Academy.
About the Playwright:
Johan August Strindberg was a Swedish writer, playwright, and painter. Along with Henrik Ibsen, Søren Kierkegaard, Selma Lagerlöf and Hans Christian Andersen he is arguably the most influential and famous of all Scandinavian authors. Strindberg is known as one of the fathers of modern theatre. His work falls into two major literary movements, Naturalism and Expressionism. He is widely read in Sweden and internationally to this day.
About the Cast: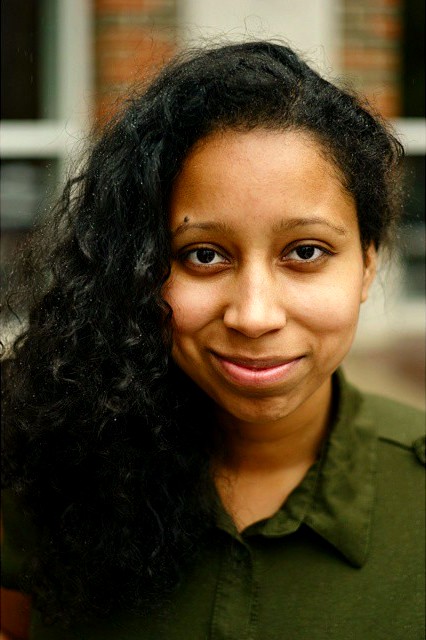 Sasha Maya Ada (Christine) is a graduate of SMU's B.F.A. theatre program. Her select DFW credits include: Enemies/People (Second Thought Theatre); All the Way, A Christmas Carol (Dallas Theater Center); Brutus in Julius Caesar (House Party Theater); Marisol, Aunt Dan and Lemon (Southern Methodist University. Sasha is also a teaching artist for Big Thought's Creative Solutions, The August Wilson Monologue Competition, and Dallas Theater Center. She would like to thanks her mentors and teachers, family and friends, and her mother for her insightful and incredible support.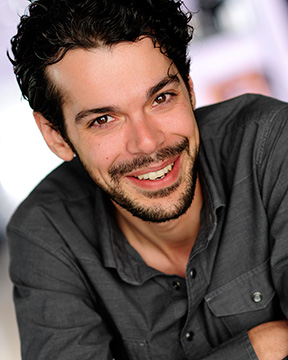 *Joey Folsom (Jean) is the Artistic Director of The Classics Theatre Project. He directed TCTP's inaugural production, The Cherry Orchard. Joey recently appeared in Brick Road Theatre's The Cradle Will Rock. His recent credits include Lenny in Lenny Bruce is Back, Odysseus Rex in Year of the Rooster (Upstart Productions) Hank Williams in Hank Williams: Lost Highway (WaterTower Theatre), George in All My Sons (WaterTower Theatre), Danny in Danny and the Deep Blue Sea (Broken Gears Project Theatre). His numerous television/film credits include Camera Store, Cronus, Soul Frackers, Arc, and The Intangible Truth of Chance Malloy. He was the Artistic Director of Upstart Productions, and recently produced an acclaimed production of Lefty for Upstart, directed by David Meglino. Joey has won numerous awards and is a graduate of the University of North Texas with a Bachelor's degree in performance.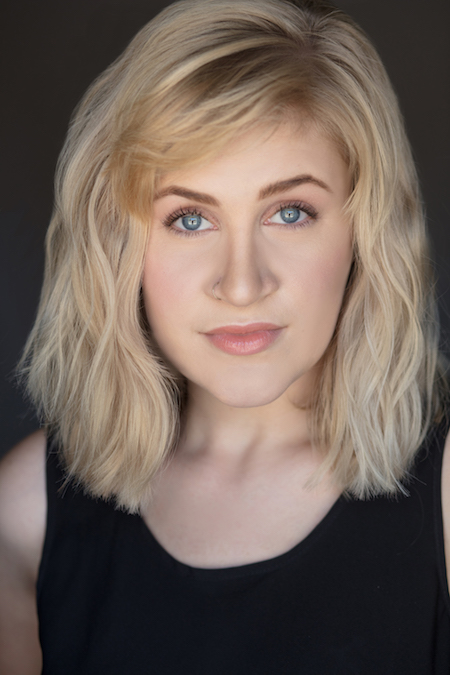 Gretchen Hahn (Miss Julie) is thrilled to be working with TCTP once again! Previous credits include: The Cherry Orchard (The Classic Theatre Project), Antony and Cleopatra (Oklahoma Shakespeare in the Park), A Streetcar Named Desire (North Texas Rep. Theatre), Medea Myth (PrismCo. Movement Theatre), Ordinary People, Summer and Smoke (University Theatre), Middletown, Eclipsed. TV/Film credits include: Murder Made Me Famous (AMS Pictures), Stuck, Get With The Program, #howtohideadeadbody. Gretchen holds a BFA in Acting from The University of Oklahoma and is represented by BK Talent Agency. She would like to thank her friends and family for all of their support.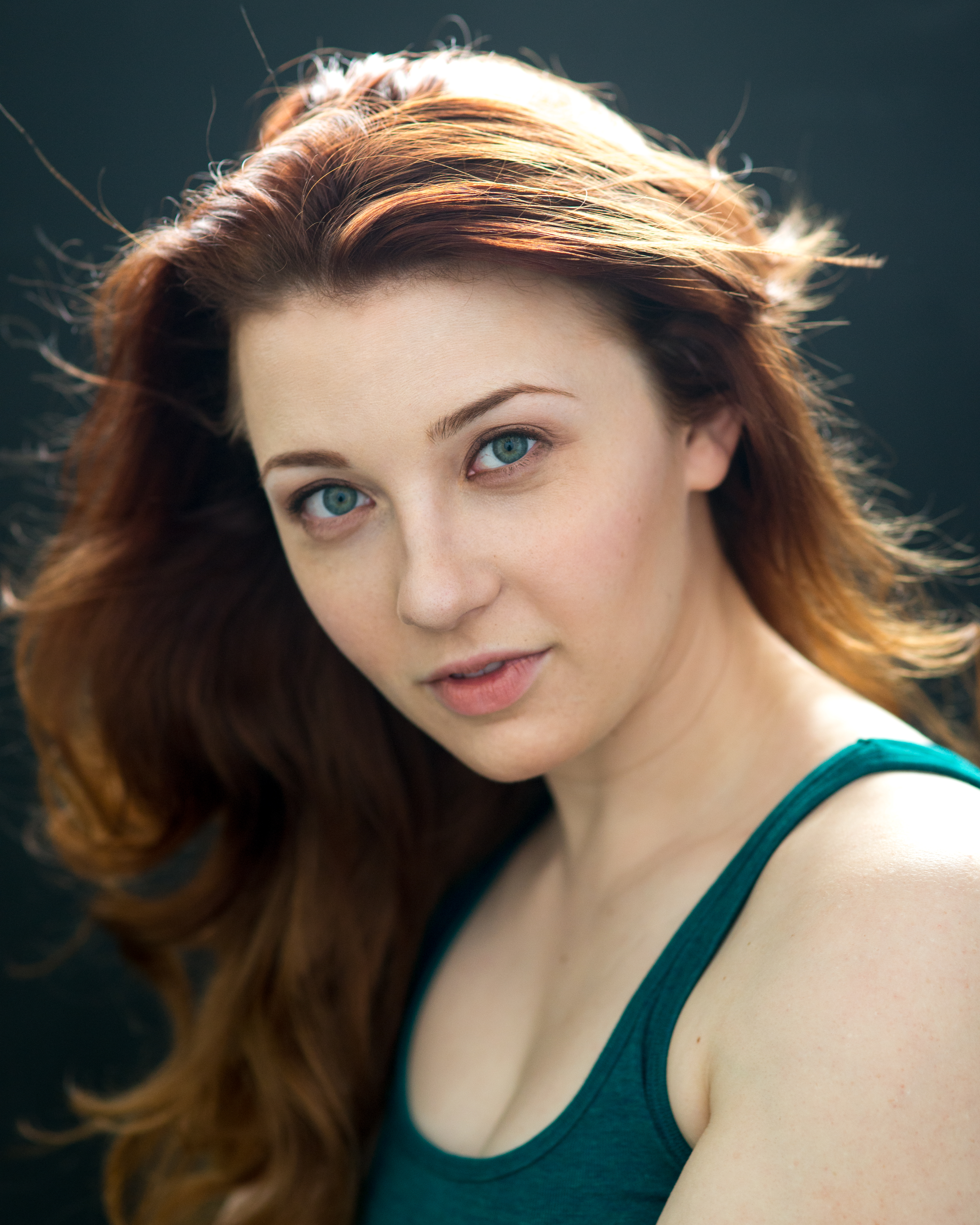 Beth Lipton (Miss Julie) couldn't be more excited to join The Classics Theatre Project and this amazing team for Miss Julie. Recent credits include performances with Uptown Players, Theatre Three, Casa Mañana, Dallas Theater Center, Pegasus Theatre, House Party Theatre, Contemporary Theatre of Dallas, Runway Theatre, Denton Community Theatre, Plano Children's Theatre, and The Pollard Theater in Oklahoma, with choreography credits at Prism Movement Theater, Onstage In Bedford, and The Firehouse Theatre. Thanks to friends and family for their encouragement beyond measure. Thanks to Alex Krus and Tim Brawner, the Ned and Lucky to my Dusty.12 seconds left.
Ryan Maffei (Jean understudy) has recently appeared in Dallas as Schmendiman in Picasso at the Lapin Agile (Resolute Theatre Project), Danny in The Submission (Proper Hijinx Productions), Peter in Hearts Like Fists (Outcry Theatre), and Eddie in A View from the Bridge (Collin Theatre Center). In the past, he has directed Craig Wright's Recent Tragic Events, and performed as Eric in Columbinus, Larry in Burn This, Frank in Kvetch, Sidney in Light up the Sky, Jabe in Orpheus Descending, a puppet in The Rocky Horror (Puppet) Show and various characters in The Exonerated, for which he was nominated for a Column award. He currently reviews shows for the same Column, and freelances wherever will have him. He is humbled and thrilled to be a part of the work TCTP is doing.
*member, Actor's Equity Association
About The Classics Theatre Project:
The Classics Theatre Project (TCTP) was founded by Gregory Patterson in 2018 with Joey Folsom and Bren Rapp. TCTP is a nonprofit organization whose mission is to produce plays of the 19th and 20th century by the great playwrights of those centuries.
The Classics Theatre Project is nonprofit organization managed by Joey Folsom as Artistic Director and Gregory Patterson as Executive Director with Anthony Fortino, CPA, as Director of Finance, and Will Hudson as Director of Social and Digital Media. The Company's Board of Directors is led by President, April Bosworth, Vice President, Stan Graner, Secretary, Debbie Staggs and board members Judy Birchfield, Adam Litwin, Dawn Mickey, Gabe Nicolella, and Dennis Yslas.