Tarrant Actors Regional Theatre announces the cast and creative team for THE WOMAN IN BLACK
---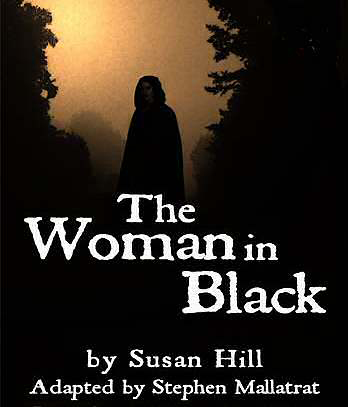 Tarrant Actors Regional Theatre is very excited in announcing the cast for their upcoming production, THE WOMAN IN BLACK by Stephen Mallatratt. The production runs September 6-22, 2013. They are:


Directed by Allen Walker (COLUMN subscriber)
CAST:
Delmar H. Dolbier (COLUMN subscriber)

Eric Dobbins (COLUMN subscriber)

Libby Hawkins Roming (COLUMN subscriber)



Long ago, young solicitor Arthur Kipps traveled to a tiny village on the foggy east coast of England to attend the funeral of his firm's client, the reclusive widow Alice Drablow, and sort out all her papers. When he arrives in the small coastal town of Crythin Gifford, however, he immediately senses that something is not quite right. The townsfolk refuse even to speak of Mrs. Drablow, or of the young woman dressed all in black whom Kipps glimpses in the church, the graveyard, and at Mrs. Drablow's isolated marshland house. Haunted for years by his harrowing experiences, the now middle-aged Kipps employs a professional actor to help him re-enact—and hopefully exorcise—the ghostly events that befell him at Eel Marsh House. But as the two men collaborate to tell his terrifying tale, the boundaries of reality begin to blur until what once seemed just a nightmarish memory becomes horrifying vengeance from beyond the grave.

Performances take place in the Sanders Theatre at the
Ft. Worth Community Arts Center, 1300 Gendy Street,
Ft. Worth, TX 76107.

Shows are Thursdays, Fridays, and Saturdays at 8 p.m., and matinees on Saturdays and Sundays at 2 p.m.

Tickets range from $5 to $15. Group discounts are available for groups of 10 or more. Reservations can be made by visiting the "Tickets" page of their website at www.thetart.org or by calling (682) 231-0082.