Uptown Players is pleased to announce the cast of the regional premiere of THE LYONS by Nicky Silver
---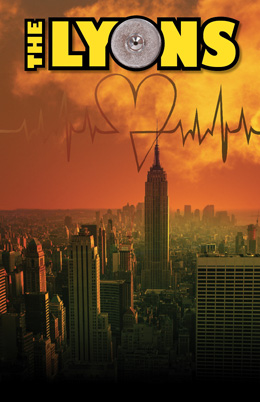 PRODUCTION TEAM:

Directed by Bruce R. Coleman (COLUMN subscriber, multiple COLUMN AWARD WINNER)
Set Design by Kevin Brown
Lighting Design by Lisa Miller
Costume Design by Suzi Cranford (COLUMN subscriber, multiple COLUMN AWARD WINNER)

CAST:
Ben Lyons – Terry Vandivort (COLUMN subscriber)
Rita Lyons – Georgia Clinton
Lisa Lyons – Kristen McCullough (COLUMN subscriber, 2014 COLUMN AWARD NOMINEE)
Curtis Lyons – Austin Tindle
The Nurse – Lisa Anne Haram (COLUMN subscriber, COLUMN AWARD WINNER)
Brian Hutchins – Christopher Deaton

The Lyons is about a family grappling with the impending death of its patriarch. The indomitable matriarch of the family is at a major crossroads: her husband is dying, her son's in a dubious relationship, her daughter's struggling to stay sober and on top of it all, she can't settle on a new design for the living room. When they gather to say goodbye, they learn that despite being a family, each of them is utterly isolated. Afraid of closeness and afraid of solitude, they are propelled into foreign territory—human connection.
The show runs May 2-18, 2014 at the Kalita Humphreys Theater.
For more information, visit http://www.uptownplayers.org/