Jordan Thomas
Associate Critic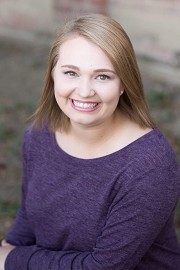 Jordan Thomas has been active in the DFW theater community for over half her lifetime. Her favorite stage credits include Zaneeta Shinn in THE MUSIC MAN, Dinah Lord in THE PHILADELPHIA STORY Liza in SEVEN BRIDES FOR SEVEN BROTHERS all at Artisan Center Theater, Lisa (the granddaughter) in THE PROMISE at GLEN ROSE, and Glinda (from Wicked) in CHASING LIGHTS with Gateway Performing Arts. She is currently a principal performer for the American Immersion Theater in Dallas.

Jordan is a graduate of Dallas Baptist University with a BBA in Marketing. While at DBU Jordan was a member of the BSM?s traveling Drama Ministry Team. After graduation, Jordan spent three years touring the country with Student Life?s drama team All Things To All People. Jordan has since been able to work in Marketing and Communications for a national nonprofit writing diverse stories for their monthly newsletter.

For the past several years Jordan has been the Head Director and Choreographer for Temple Christian School?s High School Prodcution. In addition to directing and choreographing, she has experience in set, property and costume design. Jordan enjoys working with children teaching kids acting and triple threat classes with Gateway Performing Arts and judging local speech competitions. In addition to her stage credits, Jordan works as an Audiobook Narrator and Producer having produced many titles available on Audible.