Grant James
Associate Critic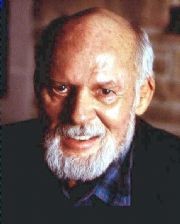 Grant has been acting, directing and writing most of his 70- plus years. He earned an MFA in Theatre from The Goodman Theatre School in Chicago (now The Theatre School at DePaul University) and a BA in Psychology from Wheaton College, Wheaton, Il. On stage, he has played roles from Don Quixote in Man Of LaMancha to Henry, the Actor in The Fantastiks, from Henry II in Lion In Winter to Oz in The Wizard Of Oz, from Selsdon in Noises Off to Norman in On Golden Pond. He has directed a few dozen plays, including The Rainmaker, Da, The Importance of Being Ernest, Witness For The Prosecution, etc.
On film and television, Grant has been seen in Tombstone, The Curious Case of Benjamin Button, UHF, The Haunting In Georgia, Memphis Beat, Barney, etc. He has written and directed film and television specials in over 30 countries, and has taught communications in Quito, Ecuador and Cambridge, England.
?It?s time I stepped back and just enjoyed other people?s work. Frankly, I?m a bit of a push-over. I don?t plan on writing a ?book report? about a play. I?ll be looking to see what the director and actors, as well as the technicians, bring to the performance. Each play ? sometimes each performance ? takes on a life of its own. I love watching that happen, and look forward to scribbling about it in The Column.
Past Reviewed Shows listed by most recent to oldest.