Teri Rogers
Associate Critic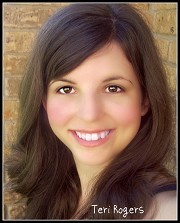 With a BFA in Theatre Performance from UT-Arlington under her belt, Teri has performed in theaters across DFW including WaterTower Theater, Theatre Three, Classical Acting Company, Uptown Players, and many more. She played Beth in the National Tour of Little Women, actively records voices for FUNimation, and is a founding member of Avenue 10 Theatre.

Teri has performed in over 30 states and two countries, is a spoken word poet, and hopes to one day be a star jammer in the roller derby.
Past Reviewed Shows listed by most recent to oldest.