Joel Gerard
Associate Critic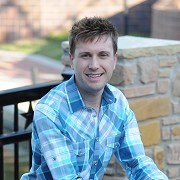 Joel has loved theatre since a very young age. His love of theatre continued through high school when he joined the school's drama club. With that start under his belt, he received a scholarship to Southern Methodist University to pursue a Bachelor of Fine Arts in Theatre Studies with an emphasis in stage management. Joel has worked at several theatre companies in the DFW area doing stage management, sound, and lighting.

Joel is involved with several charity organizations. He is a founding member of
Muggles for Life which raises money for local charities. Joel also serves as a
board member for The Column Awards.

In his spare time, Joel loves to travel and is a Certified Tourism Ambassador.
In addition, he is currently enrolled in college to earn certification in travel, exposition, and meeting management.