COLUMN EXCLUSIVE! FIRST INTERVIEW WITH WTT'S NEW ARTISTIC DIRECTOR SHANE PETERMAN!
---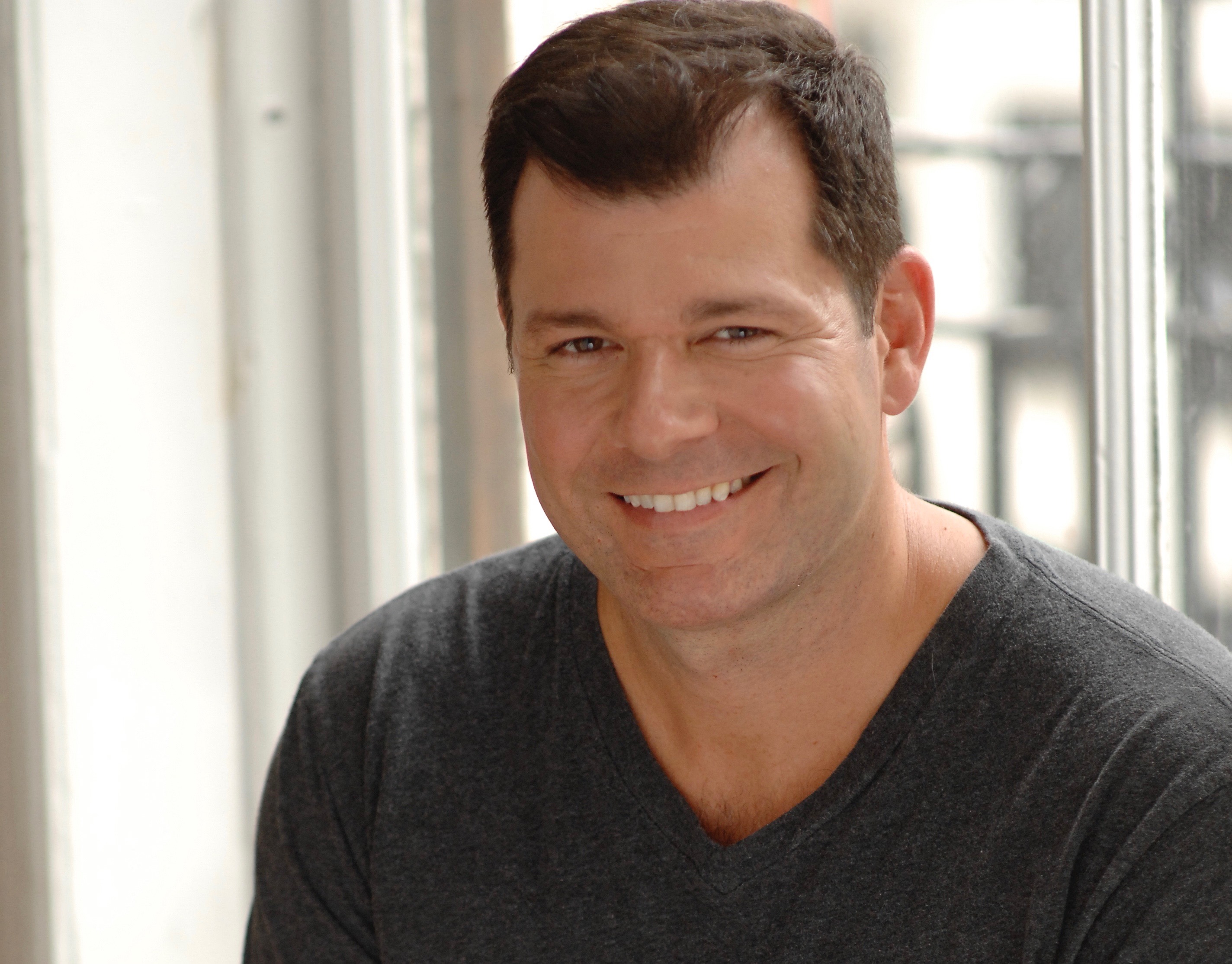 On a quiet and private lunch, THE COLUMN's Editor/ Senior Chief Theater Critic John Garcia sat down with Shane Peterman, who gave his first public interview as the new Artistic Director of Watertower Theater. Over a lunch amid the Addison businessmen crowd, we discussed his reasons to leave his position as Executive Producer of Lyric Stage after a widely successful season. Especially since they just walked away last weekend with THE COLUMN Award for BEST MUSICAL Equity for their critically acclaimed production of NEWSIES. He left a company that is not only rolling in critical praise, but also in the black with its financial success in stellar numbers as well. Peterman left all that to take over a theater company that is struggling, both financially and artistically. Let's not ignore the elephant in the room as we all know the mess and controversy that WTT created by the resignation of its last Artistic Director, and how many in the DFW theater community rallied behind her. So, I sat with Peterman to ask him the blunt questions in his first interview as the new Artistic Director of the Watertower Theater:
JOHN GARCIA (JG): What made you leave Lyric stage?
SHANE PETERMAN (SP): I felt it was a good time for me to leave. I was able to help Steven Jones and the company transition from Irving to Dallas, thus helping to set up future success with younger and more diverse audiences. Lyric Stage is also in better shape financially than when I came on board. Simply, I feel I have left the company poised for continued success and I feel good about that.
JG: How Long were you with Lyric Stage?
SP: Almost five full years. I was the Associate Producer for three seasons and Executive producer for just under two seasons. Lyric Stage's next show is Man of La Mancha and I have no doubt it will be a huge success.
JG: What do you hope to achieve under your leadership at WTT?
SP: I hope to first and foremost steer the company back to financial security. I also hope to re-ignite the brand of WaterTower Theatre, one that has garnered a well-respected national reputation. I'm very aware of the differences between my two predecessors and will strive to balance out the wonderful artistic accolades that comes with the brand while keeping in mind this is a business and needs to be fiscally healthy, all while offering my own artistic vision and implementation. Diverse programming is certainly within the scope of the mission and a very important part; however, it also must appeal to a broad audience to remain truly diverse. The position of Producing Artistic Director is not about me, it's about the town of Addison, the WTT team, the patrons, it's amazing supporters and the artists.
JG: I'm sure you are aware of the controversy over the situation of the former WTT Artistic Director and her resignation. What do you say to her supporters in your defense to give you and WTT a fresh new start?
SP: I have nothing but respect for Ms. Schultz, her vision and the many people who helped her shape and mold that vision. I have reached out to both her and Terry Martin. Perhaps the programming choices as of late were not supported by the patrons and donors as planned. I think that's an important lesson to learn. Anyone who truly knows me can speak to my professionalism, fair approach and my business record. I would ask the community to approach my tenure at WTT as not only an arts leader, but more importantly as a collaborator and an equal to them.
JG: There was the petition that many in the community signed over Ms. Schultz's leaving her position as WTT's Artistic Director. What would you say to them to give you as the new WTT Artistic Director a chance, both your vision and leadership?
SP: I am not aware of a petition; however, I did see an article and thought the WTT board of directors response was right on point. I think we all would agree that we would like to see WaterTower Theatre continue? My main objective is to do just that by broad/diverse programming choices and strong leadership. I have no "black list" and hope everyone can approach my tenure with a clean slate as I will them.
JG: What will we in the theater community will see new coming from WTT?
SP: I'd like to focus on programming choices that are entertaining and meaningful. As a person with a disability, I'd like to implement more opportunities for people with disabilities of all kinds. However, as I said WTT must first focus on brand recognition and fiscal health. I am very optimistic that we can continue to lead artistically and develop education initiatives that will appeal to the community at large. Theatrical education has been a huge part of my life and I believe in its impact on both children and adults. We are a better people when theatre is in our lives. There is no other medium like live theatre. It can change lives as it did mine several years ago.
JG: WTT has not participated in THE COLUMN Awards in over nine years, will they return to participate?
SP: Yes. I've never understood why anyone would not. As a community we must support one another and celebrate what we do. There are so many younger theatre companies coming up, it's important to not only assist in their development, but to hold each other in our best light. We also must hold each other accountable, but respectfully. To thrive we must remain a community. I've found success in business by not viewing others as competition and not making decisions out of fear. I choose to lead through love.
JG: You were in a safe, financially healthy environment that was Lyric, why leave that to WTT, which has been struggling both financially and artistically?
SP: It feels right. I have a history dating back to 1999 with WaterTower Theatre and I want to see it flourish. Holding this position, and my former position at Lyric Stage, was never about myself or my ego. I have my own businesses that are successful and an amazing team that has helped build The Acting Studio Corporation. I was very lucky to serve Lyric Stage and am forever grateful to Founding Producer Steven Jones and the board of directors. But, as I said, I felt my work was done there. I also like the idea that perhaps my particular skill set can be of use in helping a wonderful company, which has given to me, to thrive and continue to serve the community.
JG: Finally, what would you like the DFW theater community to know about you and the new path you will take WTT on?
SP: I am a calculated risk guy with regards to business decisions. I'm also a passionate artist who likes to follow my intuition. What I have learned with my own businesses is that It's rare to find those who have both skill sets. I hope the community, especially the patrons and donors, find comfort in that. I'm very willing and able to hold space for thoughtful dialogue and healthy debate with our artists as well. I'm very aware of the challenges this job holds, and I'm up for it. WaterTower Theatre will be a wonderful place for an evening at the theatre. WaterTower Theatre will provide a safe, healthy place for artists to exercise their skills and talents. WaterTower Theatre will flourish.