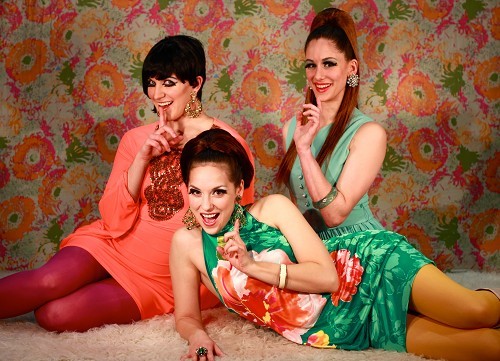 THE LUCKY CHANCE
or The Alderman's Bargain
by Aphra Behn
adapted by Rene Moreno
Echo Theatre
Directed by Rene Moreno
Set Design by Clare DeVries
Lighting Design by Linda Blase
Sound Design by Pam Myers-Morgan
Costume Design by Ryan Matthieu Smith
Choreography and Movement by Sara Romersberger
Prop Design by Rebekka Koepke and Lynne Mauldin

CAST:

Bradley Campbell as Sir Feeble Fainwood
Adrian Spencer Churchill as Sir Cautious Fulbank
Brandon Sterrett as Mr. Gayman
Austin Tindle as Mr. Bellmour
Dan Schmoker as Mr Bredwell
Ian Ferguson as Mr Bearjest
Nathan Autrey as Captain Noisey/Ralph/Dick/Vicar
Laurel Alons as Lady Julia Fulbank
Martha Harms as Leticia
Carissa Jade Olsen as Diana
Lauren Davis as Mistress Phillis/Postwoman/Rag
Kateri Cale as Gammer Grime/Mistress Pert
---
Reviewed Performance: 2/8/2013
Reviewed by Chris Jackson, Associate Critic for John Garcia's THE COLUMN
"'twas pity that she practis'd what she taught."

-Ms. Behn's anonymous elegist.


To mark their milestone 15th Anniversary Season, Echo Theatre reinforces their mission of presenting plays written by women, continuing their celebration of the first professional female playwright, Aphra Behn in a new adaptation of The Lucky Chance or The Alderman's Bargain. Earlier this season they presented OR by Liz Duffy Adams, a play about Ms. Behn, the fascinating and sometime scandalous British subject of King Charles II of England.

Mary Clark, Assistant Editor in Chief for THE COLUMN, in reviewing OR, reminded readers that "during The Restoration period, Aphra Behn broke all gender barriers by becoming the first female dramatist." Ms. Behn was not only a wife and then a widow, but also a provocateur condemned for loose morals, a prisoner and even a spy for her King, She never denied that she wrote to make money and never was she less than controversial. As a spy to Antwerp for Charles II, it is said she used the code name "Astrea", a name under which she also published many of her writings.

Because Charles never bothered to reimburse her for her work or expenses, upon returning to England, she ended up in debtor's prison. After those debts were paid by an anonymous benefactor, she began working as a scribe therefore becoming the first woman known to earn her living by writing. Wikipedea also says that "from 1670 until her death in 1689 she produced many plays and novels, poems and pamphlets", and Virginia Woolf believed that the very existence of her career was more important than any of the works she produced.

Again, according to Wikipedia, scholars believe that "Behn's writings unveil the homosocial role of male rivalry in stimulating heterosexual desire for women and explores the ways in which cross dressing, and masquerade complicate and destabilize gender relations. Behn also analyzes female friendships."

The Lucky Chance speaks to all of these observations: old men with young wives who have young lovers, female friendship, masquerade, deception and suitors vying with each other in their "homosocial" jockeying for position with the same young woman.

Ms. Behn's dramatized commentary on the social and accepted mores of the day is clear and scathing and this production makes it not only that, but also fun and colorful.

Theaters in England were closed in 1642 by the Puritans and it wasn't until Charles II claimed the throne nearly twenty years later that the theaters were reopened. Because the common people were still under the influence of Puritanism and had no love of theater or the arts in general, dramatists catered to the taste of the aristocrats who were, for the most part, greatly concerned with fashion, and were frivolous, cynical and sophisticated. All of this is reflected in The Lucky Chance and the "lifted" or style-driven approach to the presentation of the show matches the language and the period while finding parallels in 1960's London.

To make a stylized piece work, you need a very consistently talented cast who, with the help of the director, knows exactly what tone, pace and attitude to take toward the text. One weaker cast member can sometime throw off this kind of froth and show how delicate (and difficult) it is to keep the souffle aloft. Fortunately the cast for this production is very well put together and for the most part, manages to keep everything spinning along.

Outstanding is Bradley Campbell as Sir Feeble Fainwood. (I love that character name, but then I have a dirty mind!) Mr. Campbell is so confident and relaxed on stage, his skill with the language and the style of the piece so evident, his energy so consistent, that the audience falls under his spell immediately upon his entrance and is with him every step of the way in his lime green suit, red tie and matching underwear! Here is a master comic actor at the top of his game.

Also great fun to watch is Adrian Spencer Churchill as Sir Cautious Fulbank - character names are always related to exposition of character in this period - who is the Alderman making the bargain in the extended title of the show. He blusters and maneuvers and hides and squirms with great comic timing and physical skill. His rendition of "I Did it My Way" and Frank Sinatra-style exit are priceless!

Brandon Sterrett is Mr. Gayman (whose name did NOT mean then what it does now!) seeking to regain his lady love from Sir Fulbank. His characterization and handling of the language does him credit, especially in some of his longer speeches. His shirtless scene, late in the play is a great delight to many of the ladies - and probably evokes envy in most of the men - in the audience as well as on stage. He plays the young lover believably and lip-syncs to the music with such great fun and enjoyment that the audience is caught up in his enthusiasm.

A word here about that lip-synching. One of the delightful conceits of the show is that the cast breaks into wonderful fully-staged lip-synching dance numbers to sixty's hits throughout the show to comment on the action. The contestants who are told to "Lip-synch for your life!" on RuPaul's hit TV drag show could take lessons! Sara Romersberger has taught the cast some mean sixties dance moves and woven all of it seamlessly into the action. She is also responsible for the smart scene changes and deft handling of the few furniture pieces and props.

Austin Tindle does his usual fine work as Mr. Bellmour fighting the injustices of Sir Fainwood in his pursuit of the lovely Leticia. Mr. Tindle makes a clear distinction between his character as Bellmour and his assumed character as Francis, the long-lost nephew of Sir Fainwood and its fun to watch him switch back and forth from one to the other. His many Shakespearean roles serve him well in the speaking of Ms. Behn's language.

Dressed in a sequined beret, and looking every inch the Restoration/Sixties fop, Ian Ferguson continues to impress with his skill in handling himself on the stage. He moves well and speaks well, "plays well with others" and has found his character and it never waivers. He's very funny!

Dan Schmoker as Mr. Bredwell who disguises himself as a really devilish serpent-like Satan and Nathan Autrey who plays Ralph, Captain Noisey and Dick and does a great stock Irishman, are more than just supporting players here with fully rounded and inhabited characterizations. Good work, guys!

The ladies in the cast do just as well, with Martha Harms as Leticia showing her girlish enthusiasm for her young lover as she keeps trying to evade her new older husband on their wedding night. She's also a terrific dancer.

Laurel Alons is Lady Julia Fulbank married to the loathsome Sir Cautious, and plays her role in dealing with both the older husband and the young suitor with sophistication and moments of giddy manipulation. She also looks super in that black wig!

Lauren Davis is Phillis, Rag, and in a brief but absolutely memorable moment, the Postwoman. If the US Postal Service had this kind of delivery, there would be no shortage of funds!!

Special mention goes to Kateri Cale in her roles as Gammer Grime and Pert. Here is an actress with loads of experience and talent who knows how to put it to good use. Both characters are a delight, but the landlady is a small, sweet jewel of characterization. Again, a performer with confidence who relishes every delicious moment of fun.

The Bathhouse Cultural Center is not necessarily the most ideal place to stage a play because of its low ceiling and posts that obstruct the view from some seats, so I am always curious to see what the director and designers have come up with to make the space work for them. In this case, it works really well. The set, by Clare Floyd DeVries, is abstract in its design with an enormous British flag painted on the floor and walls. On the audience's right, are built-up platforms and a railing that becomes the head of a bed when it is pulled out from under one of those platforms. There are four doors painted as part of the overall design and a portrait of the young queen Elizabeth II that holds some surprises of its own! The two posts or columns are painted black with one having the Tower of London at its base and the other roof tops. Furniture pieces are brought on as needed by cast members with choreographed movement that keeps the action flowing and the mood consistent. Audience is seated on two sides and the arrangement seems to work well for this production.

To say that the costumes by Ryan Matthieu Smith are a burst of color and design is not to do them justice. They are in turns outrageous, extravagant and absolutely right for each and every character although perhaps a more cliched version of the French Maid's costume would have presented a sharper tongue in cheek commentary. An enormous amount of research and maybe some vintage shopping went into these creations. The audience was constantly amused and delighted as each new mini-dress or hippy headband or bell-bottoms hit the stage. Before the show began, I was wondering how the costumes would work against such a strong scenic statement but soon forgot that as they created their own world of "swinging London" in the 1960's. Bravo! Mr. Smith!

Lighting by Linda Blase was, as always, efficient, unobtrusive when necessary, and part of the action when called for as in the musical numbers, "spooky" ghost and devil sequences, and asides to the audience. Props and furniture were painted and chosen to reinforce the red, white and blue flag motif and the hand props were carefully picked with good attention to detail, the gifted necklace and earring set being a perfect example. This fine work was by Lynn Mauldin and Rebekka Koepke. Sound Design is by Pam Myers-Morgan and is such an integral part of this production that I can't imagine the show with anything less. Not only the well-chosen songs, but the "sting" sounds and musical interludes all work together to keep the show moving and of a piece.

Because of his well deserved reputation, Rene Moreno's name is often prominently listed in local theater publicity to help sell their shows. With this show he not only directed but also adapted the script by Ms. Behn. Are the musical numbers his idea also? I assume so, and they work splendidly except for the very few times when they seem to go on a bit too long. He manipulates up to twelve characters at a time on the small space of the Bath House stage and from moment to moment keeps the focus clear and the action moving. He has managed to elicit a sameness in style from his cast which is essential for this kind of production. Among other things, finding the right rhythm and pace is what a director does and Mr. Moreno seems to have a clear vision of what the piece needs.

The show is a delight to watch and really just plain wildly entertaining. Great set, fabulous costumes, terrific musical numbers and good actors make it a worthwhile evening. If it takes a little time to become accustomed to the language and to get over the initial shock of the first lip-synch number (Oh, THIS is where the show is going!), and if the first act seems to run a little long and you're trying to figure out the plot, it all finally comes together and the second act really flies. Everything begins to pay off and you can join in the fun with the young lovers, clap along and applaud the musical numbers and see the elders get their comeuppance. I'm sure the show will tighten up and the audience will come knowing what to look forward to from the enthusiastic recommendations of their friends and neighbors. Thanks to Echo Theatre for giving us a look at the work of Aphra Behn in this inspired and rollicking adaptation and an appreciation for the early insight of this remarkable woman.
---
THE LUCKY CHANCE or The Alderman's Bargain
Echo Theatre
Bath House Cultural Center at White Rock Lake
521 East Lawther Dr., Dallas, TX 75218

Runs through February 23, 2013

Thursday evenings at 8:00pm are Pay-What-You-Can Friday and Saturday evenings at 8:00pm are $20.00 online, $25.00 at the door.
2:00pm matinees on February 16 and 23 are $15.00

Student and Senior tickets: $10 for any show

For information or to purchase tickets call 214-904-0500 or go to the box office email at reservations@echotheatre.org