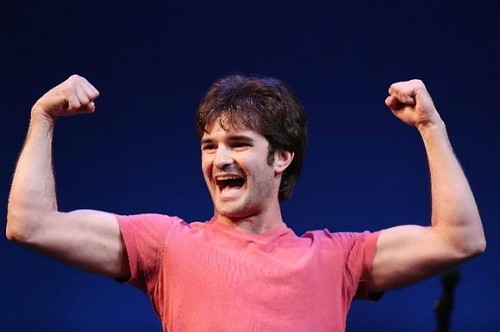 PLAYING WITH MYSELF - An Exercise in Narcissism
Written and Performed by Jeff Collangelo
Part of the 2014 Out of the Loop Fringe Festival
WaterTower Theatre
---
Reviewed Performance: 3/8/2014
Reviewed by Chris Jackson, Associate Critic for John Garcia's THE COLUMN
A jar of pickles, a bottle of water, two chairs and a mirror. Surely a story is in that assortment somewhere! Of course later there are identical sock puppets, stuffed animals, a script, and also a befuddled sound guy dragged in for a fight. Oh, and there's lots of talk about a possum too. All of this is part of Jeff Collangelo's Playing With Myself (An Exercise in Narcissism). I laughed my ass off.

It's a one-man show and, of course, one-man/woman shows CAN be an exercise in narcissism. However in this case, Jeff uses the myth of Echo and Narcissus (look it up) as a basis for the entire evening and it's really a clever and wonderful way to talk about actors and acting and how we see ourselves and how we perceive what we see reflected back to us in other people. There's also discussion of sleeping and dreaming and nightmares and waking up …or not. Reality? Unreality?

It's a fully scripted evening, not improvised, and begins by having the audience do a "call and response" with Mr. Collangelo, echoing what we have been instructed to do. Not only does the audience get warmed up, but they get sucked into the whole Echo/Narcissus thing immediately. A large mirror – really a large piece of reflective metal – is on the stage floor from the top of the show and becomes the pool in which Narcissus sees his own reflection and later an actual mirror used by the performer to make his point about his own personality, and ours by extension.

At times using recorded sound, the evening goes from wild hilarity with the story of the theater teacher's reaction to a possum to more serious insights also cloaked in humor. Mr. Collangelo is a talented performer whose background in combat training and movement are brilliantly and constantly on conscious or unconscious display.

There is talk of Shakespearean acting styles and a whole "To be or not to be" recitation of Hamlet's famous soliloquy that you won't soon forget, first for its hilarity and then for its beauty. Another segment, which speaks of spirit animals, eventually brings up the possum and some of the funniest parts of the evening.

In the spirit of narcissism, the show is very much about actors and how they only exist fully when there's an audience to perform for and how they feed off the reflection of those reactions, verbal, audible or only subliminal. It is also, of course, about how we perceive ourselves, the validity of that perception and how we sometimes fight what we perceive. Can we trust the echo, the reflection? Is it only giving us what we put forth or are we too busy being concerned about that to truly live? Should we just play possum?

Playing With Myself is a one hour show presented with enormous humor and skill. Mr. Collangelo allows us to see his and our own vulnerability with just enough bravado to make a thoroughly entertaining and perceptive evening. Oh, and that jar of pickles pays off too!
---
PLAYING WITH MYSELF – An Exercise in Narcissism
Part of the 2014 Out of the Loop Fringe Festival
Other reviews from the festival:
An Evening with DNCB
Antarctica
Beware of Plastics
Butcher Holler Here We Come
Express From 59th
Falling Man
Honky
(K) New Order
Mozart's Muze
No Show: A One Woman Show
One Raelette's Journey
Passport to Womanhood
Playing with Myself
Don't Miss These Latest Reviews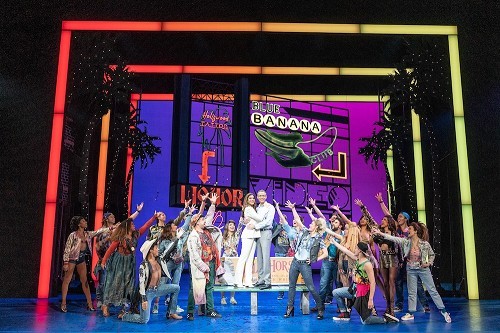 Closes on
2/5/2023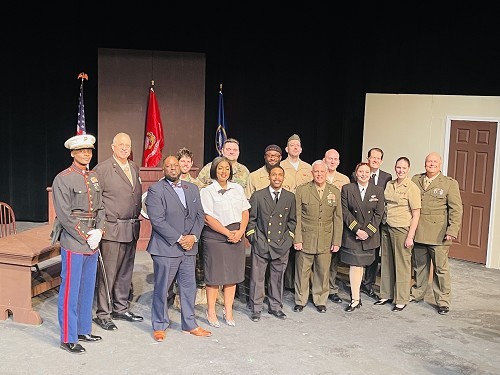 Closes on
2/12/2023