Mildred Austin
Associate Critic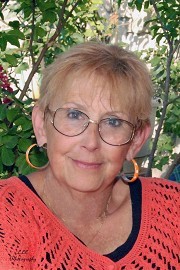 Mildred Austin began her work in theatre at the college level, obtaining both a Bachelor of Fine Arts and Master of Fine Arts in Theatre from Texas Christian University in 1965 and 1969, respectively. She researched and wrote a history of Casa Manana from 1936-1968 which was published as her Master's Thesis.

Mildred appeared in many acting roles in college and, later, at the Fort Worth Community Theatre. She lists two of her favorites as Madame Elizabeth in LOOK HOMEWARD, ANGEL and Edith in THE WOMEN. Additionally, at FWCT she appeared as Julia in A DELICATE BALANCE, Flaminia in the bawdy commedia dell'arte production of THE THREE CUCKOLDS, and Sally Bowles in I AM A CAMERA, the latter being the basis for the musical CABARET. She also costumed CHARLEY'S AUNT for FWCT.

In 1968 Mildred worked with The Scott Theatre Actor's Repertory Company, a summer collaborative effort of TCU and SMU, and appeared in the role of Frosine in THE MISER.

From 1967-1969 Mildred taught after-school theatre classes at the Casa Manana Children's Playhouse in Ft Worth. During the same period, she taught Speech and Theatre in the Ft. Worth ISD, directing THE MUSIC MAN, BYE BYE BIRDIE and SWEET CHARITY at Carter-Riverside High School.

Later, after a move to South Bend, Mildred both acted and directed, appearing in Arthur Miller's THE PRICE and directing A THOUSAND CLOWNS at the South Bend Civic Theatre. She had the honor there of meeting Mr. Miller when he came to Notre Dame as a Guest Artist and speaker, and she also taught Creative Dramatics at Indiana University at South Bend.

After a return in 1977 to Texas, she taught Speech and Theatre in high school once again in Hico, Texas, and directed THE MIRACLE WORKER, BLITHE SPIRIT and the school's UIL One-Act Play entries. Their production of THE MISER placed third in the state UIL competition and succeeding entries, THE MADWOMAN OF CHAILLOT and CYRANO DE BERGERAC, won district competitions. In the summer of 1981, Mildred formed the Hico Community Theatre and directed the first production, TEN NIGHTS IN A BARROOM.

However, marriage intervened at this point and she returned to the DFW area in 1982 and took a "time out"? from theatre to rear two children and adjust to married life. That time out from theatre lasted twenty-eight years, but Mildred resumed her participation in 2010 to play Ouiser in the Plaza Theatre's production of STEEL MAGNOLIAS. That production was nominated for a Column Award and garnered numerous local newspaper reviews of her performance, including this one which appeared in The Cleburne Times Review:

"[Trish] Zaitoon plays Truvy like a velvet hurricane, Mildred Austin dispenses with the velvet and let loose a Category Five in her portrayal of Ouiser, the next door [sic] neighbor with an attitude.
'I'm not crazy; I've just been in a bad mood for the last 40 years,' Ouiser says of her disposition most of the time.

Austin commands attention every second she is on stage, and that is not an easy task with these ladies."

Mildred was cast in 2017 in the MBS production A MOMENT IN THE LIFE OF WILLA DEE ARVIS, playing the role of Granmomma. Her performance was reviewed in THE COLUMN by Charlie Bowles, who reported:

"Austin looked like the gram maw we all think of fondly, but she created a Granmomma everyone could despise... [she] peered into Granma's past, revealed what was driving her to resort to crimes, and then gloated over tragedies everyone else was suffering. In this moment, Austin gave Granmomma understandable layers, but then rejected reconciliation, sealing her evil fate. Austin committed to this character fully to make this successful."