Jeri Tellez
Associate Critic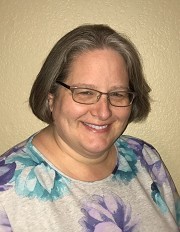 Jeri Tellez has supported the arts, whether community-based or in a religious setting, for over 30 years. A one-time college music major, she has been active in community theater for several years either designing and operating sound and lights, or helping behind the scenes. Jeri has won awards for her volunteer work and her lighting designs.

In addition to her community theater work, Jeri has been performing with and directing numerous musical groups since childhood. She is a guest writer for a specialized medical blog, and has a gift for explaining situations in a way that outsiders can understand.

Jeri hopes to bring attention to smaller and startup theaters in the Metroplex, and encourage patrons to appreciate the mostly thankless work that dedicated volunteers provide at such venues. She knows that without them, the show couldn't go on.