Ann Saucer
Associate Critic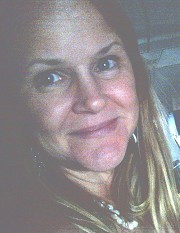 Ann Saucer has enjoyed an over twenty-five year career as a professional legal writer, and is thrilled at the opportunity to write theater reviews.

Ann is a lifetime fan of the theater, and in more recent years, a thoroughly embarrassing stage mom. Ann has almost achieved her quest to see all of Shakespeare?s plays performed live, and is only one play away from this goal, having seen everything save King John. (Yes, she caught Henry VIII at the Globe in 2010, and Timon of Athens at Bard on the Beach, Vancouver, in 2007).

The vibrant theater and arts scene is Ann?s favorite thing about living in Dallas. Ann moved to Dallas from New Orleans over twenty years ago. She earned a Juris Doctorate from Loyola University School of Law, New Orleans, and a Bachelor of Science degree from the University of New Orleans. She has penned legal briefs in, and presented oral arguments before, trial and appellate courts from coast to coast.