Carol St George
Associate Critic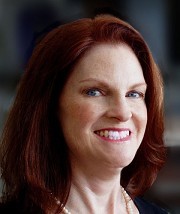 By day, Carol St. George is a freelance writer with more than 35 years of experience and co-owner of the nationally acclaimed graphic design firm Pannell St. George with her husband Cap Pannell. In addition to her work for ad agencies, design firms, and corporate clients, she also writes articles for newsletters and trade publications. On nights and weekends, she is a voice talent who has performed in solo recitals, operas, and choral concerts for more than 30 years. A graduate of the University of North Texas with a BFA in graphic design and minors in voice and English, Carol has sung with the SMU Opera Project in Masque of Angels and The Three Hermits; has sung with the SMU Choral Union in productions of Gloria by Francis Poulenc and by John Rutter; and has performed with Orpheus Chamber Singers in the 1998 Northern Lights concert. She currently sings with the Arts District Chorale, where she has been a member for more than a decade and has written program notes, stage narration, and marketing communications.

Carol has performed at the Meyerson Symphony Center with the Dallas Winds, in solo recitals at the Dallas Public Library, and in the Moody Performance Hall and the Waxahachie Chautauqua with the Arts District Chorale. Her sole theater performance was at Theatre Three, where she played Lottie (a singing role) in Alan Ayckbourn?s Absurd Person Singular. That experience not only exposed her to the craft, passion, and collaboration that go into theater productions, but also sparked a deep affinity for all things that take place behind, upon, and in front of the stage.
Past Reviewed Shows listed by most recent to oldest.