Kathleen Morgan
Associate Critic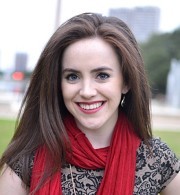 Kathleen Morgan graduated from the University of Texas at Austin in 2016 with a BA in government and a minor in computer science. During her time there, she performed in the Annual Madrigal Dinner (now in its 38th year) as well as the Madrigal Fall Play Series. She caught the theatre bug at age 10 while performing in The Stories of Scheherazade and has been acting ever since.

Kathleen is the internal communications lead for the Chief Data Office at AT&T. Prior to that she worked as a software engineer and a technology solutions manager, also with AT&T.

Kathleen is excited to join the staff of The Column and give back to the Dallas theatre community.