Lindsay Batt
Associate Critic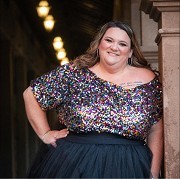 Lindsay has been involved with theatre from a young age which has continued through her adult life. Her love for theatre started then as well. Lindsay is born and raised in Texas and just earned her associates degree from Tarrant County College and is a current student at Texas Tech University.

Lindsay has stage managed over 40 shows in the DFW area and served as a Resident Stage Manager and Production Manager at local theaters. She has performed minimally and prefers the technical side of theatre. Lindsay also serves on THE COLUMN AWARDS board of directors as an executive board member.

In her free time Lindsay loves to travel and attend baseball games.