Danny Macchietto
Associate Critic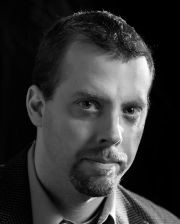 Danny has supported theatre in North Texas as an actor, technician, or director for over 10 years with companies as varied as Artisan Center Theatre, Dallas Hub Theatre, Stage West, Theatre Arlington, Onstage in Bedford, Fort Worth Theatre, Circle Theatre, Sage & Silo, and N.M. Productions. He holds a BFA degree in Theatre Arts from Tarleton State University.

When not working his day job as a buyer at a government contracting firm, Danny spends his spare time as an improvisation student of the Four Day Weekend Theatre and attending local film festivals year round. He has been a student and follower of film critics both new and old for 26 years. As such, he stays current on the latest films and is no slouch in making Oscar predictions.
Past Reviewed Shows listed by most recent to oldest.