Jeremy William Osborne
Associate Critic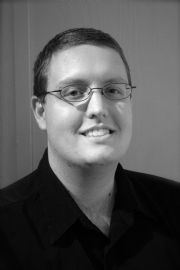 Since 1996 Jeremy William Osborne has been involved in theatre across the United States. He started with set construction and acting at Kempsville High School in Virginia Beach. After moving to Southern Illinois, he began performing in shows with Southeastern Illinois College as a Junior in High School.

In 2004 Jeremy received a Bachelors degree in Theatre Arts with a minor in Psychology from Murray State University in Murray, KY. After graduation he spent two years performing, directing, and stage managing with the local playhouse, Playhouse in the Park. He took a job as a stage technician aboard the Carnival Cruise Lines ship Carnival Fantasy in 2007, where he met an exciting cavalcade of performers.

From 2008 on, Jeremy has been dabbling in the Dallas theatre scene, performing with Garland Civic Theater, Frisco Community Theater, and the Dallas Opera, which he lists as one of his career highlights. Other highlights include doing light hang and focus for The Magic of David Copperfield and running a follow spot for Casting Crowns at the Luther F. Carsons Performing Arts Center in Paducah, KY, playing Wes in Garland Civic Theater's 2008 production of Footloose, directing Ties that Bind and Tall Tales from Playhouse in the Park's 2005 production of The Kentucky Cycle Part 1 and directing Waiting for Godot, also at Playhouse in the Park.

Currently, Jeremy is seeking a Masters degree in Accounting from Keller Graduate School of Management while working at various jobs, including a for hire casino dealer, across the Dallas/Fort Worth Metroplex.
Past Reviewed Shows listed by most recent to oldest.