Charlie Bowles
Associate Critic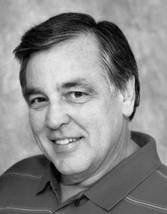 Charlie Bowles is currently the Producer of Institutes and Workshops for NMCA, Inc. and the Secretary/Treasurer for the Board. NMCA focuses on the acting and directing methods developed by Michael Chekhov, the legendary Russian actor and teacher. Charlie produces the Chekhov Theatre Institutes with Lisa Dalton and Wil Kilroy and manages day-to-day operations of the Association.

Theater training began at CATS (Creative Arts Theatre & School) in 2004 after an invitation to play in a musical with his daughter turned into a passion for theater for both. With classes in acting, singing and directing, he began to seek more advanced training. This led to a study of the Shakespeare canon and a Month-Long Intensive Workshop at Shakespeare & Company in Lenox, Mass.

Charlie had a long business career during 35-years with Verizon in various manager positions. He received his BBA in Business Management from Amber University in 1994 and completed the MBA in Technology Management in 2003 at University of Phoenix. He retired from Verizon in 2004 and began a more concentrated study of acting while teaching his daughters homeschool.

In the course of 35-years, Charlie managed departments and programs, as a technical manager, Project Manager, and Marketing Product Manager. This involved numerous public speaking conferences and public communications via writing. He developed a strong writing style, able to turn difficult technical documents and explanations into accessible, understandable information for non-technical people.

Charlie was a member of Toastmasters International and served numerous officer positions, including the District 25 Toastmasters Newsletter Editor, where he learned to communicate through journalistic writing. He studied journalism courses to become a better writer. Charlie now edits the NMCA, Inc. News & Notes, both online and in print.

After serving on several Boards of non-profit Corporations, he learned to operate business in a volunteer organization and this served him in several later positions.

Charlie was elected President of the Board of Directors of Creative Arts Theatre & School in Arlington, Texas and in time became the Acting Executive Director for 3 years. During this time, he learned the job of producing theatrical productions and, as a former sound engineer and recording studio engineer, he began to produce sound for many CATS productions, working closely with youth technicians to make the complex audio science accessible to them.

Eventually Charlie discovered Michael Chekhov training through Lisa Dalton and brought her training to CATS for two years and then to University of Texas at Arlington. He left CATS in 2009 to began a serious study in theater arts and acting, including a comprehensive study of all acting teachers and their systems, directing methods, script analysis, and history of theater, with an emphasis on Russian theater in the 1800's.

This study has led to work on two books tracing the origins of the world's actor teaching systems and the purpose of theater art in world history. Several journal articles on acting theory are penned for publication to the Michael Chekhov teacher candidates in 2012.

In 2010, Charlie worked with Lisa Dalton and Wil Kilroy to formally create the National Michael Chekhov Association (NMCA, Inc.). He performs accounting, website development, Newsletter publishing and marketing, as well as Productions.

In 2011, Charlie produced the creation of Lisa Dalton's performance of The Darling by Anton Chekhov. This production has toured Fort Worth, New York Fringe Festival, Annual Chekhov International Theatre Festival in Ridgefield, CT, Palm Springs and Los Angeles, CA.

Charlie has played parts in Seussical The Musical, Circus of Dreams, Macbeth, Christmas Carol, Christmas Carol Miracle, Walking Across Egypt, and Inherit The Wind. He reads and analyzes plays for his workshops and holds Dueling Arts International Actor Combatant certificates for Broadsword, Rapier, Rapier-Dagger and Unarmed Combat. He's a member of Literary Managers and Dramaturgs of the Americas and Stage Managers Association.