Tony Douglas
Associate Critic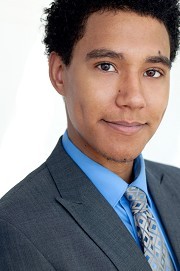 Tony Douglas has been involved with theatre since his youth, and his passion has only grown stronger as years progressed. He began acting in Frisco, Texas while in middle school. After performing in a handful of plays he chose to develop his craft more seriously in high school and through college. In December 2010, Tony earned a Bachelor of Fine Arts in Theatre Performance from Stephen F. Austin State University.

While attending university, he dove further into other aspects of the theater world including acting, set construction, sound design, and run crew. Tony, still wishing to develop a deeper understanding of the diverse world of theater, found himself continuing his studies abroad; both at Rose Bruford College in London, England and at the Insitut Del Teatre in Barcelona,Spain.

Now, back in Dallas, he continues his involvement in theater as a critic for The Column!
Past Reviewed Shows listed by most recent to oldest.