Joel Taylor
Associate Critic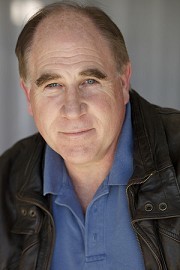 As the coordinator for Theatre Arts and Dance with Fort Worth ISD, Joel relishes the opportunity to work with students and teachers to develop and promote the desire and skills for learners of all ages with theatre and dance. He has worked with students and actors of all ages, from 3 years old to 80 years old.

He has a Masters degree in Education from Texas Wesleyan University, with additional hours in Secondary Cultures and Language. His Bachelor of Arts degree is in Social Sciences and Theatre Arts. During his 20 years of working in education, Joel has taught courses that include Theatre, Economics, History, Psychology, Journalism, and teacher education courses.

He has also worked for a year in South Park, Colorado, teaching journalism to high school students and as editor to a highly successful educational newspaper.

In addition to working in education, Joel also works in the performing arts as a performer, director, and producer on stage and film. Some of his favorite stage productions that he has enjoyed working with include: Christmas Story, The Nerd, The Foreigner, Last of the Red Hot Lovers, Best Little Whorehouse in Texas, Lil Abner, Little Foxes, Early One Evening at the Rainbow Bar and Grill, Dial M for Murder, and Amadeus.

Joel has also worked on a wide variety of film projects that include a Hallmark Hall of Fame Film, industrials, training, modeling, films and commercials in Washington, Kansas, and Texas.
Past Reviewed Shows listed by most recent to oldest.