Nicole Hodges
Associate Critic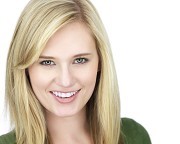 Nicole Hodges, a born and bred Dallas native, has been studying and working in theatre and the performing arts for more than a decade. Having earned a BFA from the North Carolina School of the Arts, Nicole spent her post collegiate years working in New York City as an actor and voiceover talent. Nicole has performed on shows such as CBS's The Good Wife and ABC's All My Children, as well as having worked on Comedy Central with comedy genius's Demetri Martin and Jon Benjamin. She's also starred in a litany of Off-Broadway onstage productions such as Habeas Corpus, NO EXIT, Lysistrata NOW with Rebecca Jones, STOPKISS, Living in the Blue Zone, Strange Bedfellows, Eden, I's Twinkle, and The Best Play Ever-Seriously. She has had the esteemed pleasure of working with the some of the business' finest directors such as Rob Ruggiero, Gerald Freedman, Matt Bulluck, Benny Sato-Ambush, Tanya Belov, Aaron Gonzalez, Justin Eure, Matthew Cowart, Laura Henry, Caroline Kava, and the amazing Isaac Klein.

Nicole currently lives and works in Dallas as a model and voiceover talent.
Past Reviewed Shows listed by most recent to oldest.