Eric Bird
Associate Critic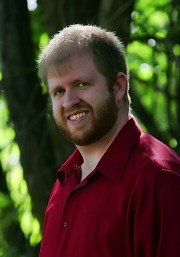 Eric Bird has always had a love for the arts. Growing up in southern Mexico he was exposed to the arts from a young age by dancing Ballet Folkclorico. Eric's venture in the arts continued in high school, where he joined the Rondalla Benemerito de las Americas, a group of guitarists that played romantic Spanish music. He quickly advanced to be the artistic and musical director of the group by the beginning of his second year. As director he was able to take the Rondalla on tour to several places throughout Mexico, including Veracruz, Puebla and Mexico City.

Eric has a bachelor's degree in Theater Arts from Brigham Young University, with a minor in Ballroom Dance. He has performed in several shows, including Seven Brides for Seven Brothers, Pirates of Penzance and Beauty and the Beast. He has also worked in almost all aspects of theatre, including directing, choreography and dramaturgy.

In dance Eric has trained extensively in Ballroom with former professional competitors Karson and Betsy Denney. He was a member of the Brigham Young University Ballroom Dance Company from 2010-2012, one of the largest and most successful collegiate Ballroom Dance companies in the United States. Eric and his wife Bria are currently amateur Ballroom Dance competitors. They also teach all styles of partner dancing.

The combination of music, theater, and dance has given Eric a unique understanding of the arts. He has developed a good eye for what goes into creating a show as a whole and for seeing how it all ties together. Eric looks forward to using his knowledge and experience as a critic for The Column.