Angela Newby
Associate Critic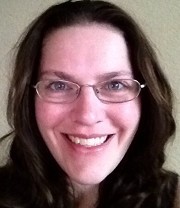 Angela Newby holds a Masters in Education from Southern Methodist University. She has taught English for six years. In those years she has been the editor and chief writer for the school newsletter, oversaw multiple family nights, community service, and liaison between the district and teachers.

She has played an active role in helping with One Act Play, forensic classes, and UIL events. She has been in charge of organizing and running multi-cultural events including living museums, spoken word, and being the Emcee.

Angela is also active in the DFW forensic arena. She is an active judge for all drama, speaking, and debate events. She has judged at the district, regional, and state level.
Past Reviewed Shows listed by most recent to oldest.