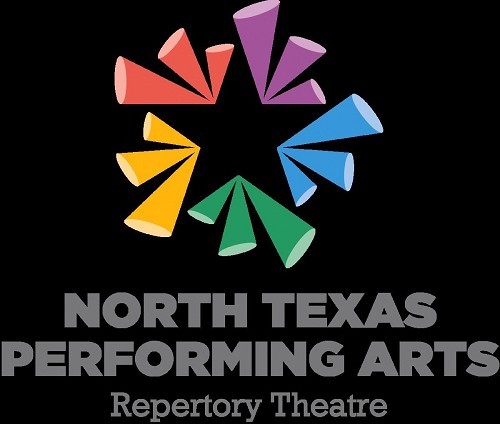 THE HUNCHBACK OF NOTRE DAME
Book by Peter Parnell
Music by Alan Menken
Lyrics by Stephen Schwartz
North Texas Performing Arts Repertory Theatre
Director – Mike Mazur
Choreographer – Trisha Martin
Music Director – Mose Pleasure III
Stage Manager – Curtis Gittinger
Set Build Coordinator – Jo Alamares
Tickets/Props/Playbill – Tammy Thies
Lighting Design – Hannah Winkler
Costumes – Tess Cutillo and Lisa Rodenbaugh
Projections – David Morley
Production Coordinator – Lisa Rodenbaugh

Cast:
Congregants of Notre Dame (Narrators): Katelyn Buchta, Nick Wright
Dom Claude Frollo: John Grimes
Jehan Frollo, Gypsy: David Goza
Florika, Gypsy Dancer: Leora Kurtzer
Father Dupin, St. Aphrodisius Statue, Haughty Gentleman: Robert Coppedge
Quasimodo: Andrew Nicolas
Clopin Trouillefou: Trey Orman
Phoebus DeMartin: Sadat Hossain
Frederic Charlus: Chris Montelongo
Esmeralda: Caitlin Galloway
King Louis XI: David Dittman
Madame, Gypsy Dancer: Trisha Martin
St. Mary Magdalene Statue: Stephanie Ormston
St. Agnes Statue: Lisa Chase
St. Cecelia Status: Trisha Romo
Gargoyes: Bonnie Algar Grugle, Nick Baker
Gypsys/Featured Dancers: Samantha Nicole Masucci, Lee Rodenbaugh, McKennah Murdock
Cathedral Choirmaster: Kaitlyn Wright
Cathedral Convent Choir: Jo Alamares, Corinne Ann Maples, Christine Lynd, Makenzie Niesman, Rebecca Deschner, Wendy Zeigler
---
Reviewed Performance: 2/17/2018
Reviewed by Jeri Tellez, Associate Critic for John Garcia's THE COLUMN
Based on the Victor Hugo novel, with songs from the animated Disney film, this retelling of the classic story was full of potential to entertain. It had its moments, to be sure, but overall the production was not what it could have been.

As the titular Hunchback, Andrew Nicolas was superb. He managed to combine his delightful voice with the awkward gait and halting speech of Quasimodo, with an artistry and depth of character that was a thing of beauty. He flowed easily between dialogue and songs, and displayed passionate, sincere emotions. Nicolas' physical mannerisms were consistent throughout the performance, and his nonverbal gestures were excellent.

Caitlin Galloway, as Esmeralda, was enchanting. She danced with ease, sang beautifully, and interacted well with her castmates. I was particularly entranced by her solo, God Help the Outcasts, and Someday, her duet with Sadat Hossain (playing Captain Phoebus.)

Dom Claude Frollo, portrayed by John Grimes, was the villain we all love to hate. He was deliciously hypocritical, self-righteous, and sinful all at the same time. His voice was rich, his lines were well-delivered, and his stage presence was wonderfully appropriate for each scene.

Hossain, as Phoebus, was the dashing young hero home from war who developed a conscious and fell in love with Esmeralda. He had an appropriate amount of swagger, and maintained his heroic attitude throughout the story. Chris Montelongo was terrific as Frederic Charlus, the loyal lieutenant torn between duty and friendship. It was unfortunate he was not wearing a mic, as he seemed to have a nice voice.

The narrators, Katelyn Buchta and Nick Wright, were the perfect addition to the story, keeping the audience informed with necessary details. Their voices balanced nicely, and they were easy to understand.

Trey Orman, as the Gypsy leader Clopin Trouillefou, was a wonderful diversion from the weight of the story. He was both entertainer and protector, and was appropriately flashy without being distracting. His Topsy Turvy solo was energetic and fun.

No sound designer was credited, and it was apparent in the lack of balance between voices. Some were almost loud enough to be painful, and others were barely understandable. It was unfortunate that there was no overhead mic to pick up the company members who did not have body mics. My quick glance at the tech booth seemed to indicate that the sound board operator might have been in a separate room with a window, and could not hear the same mix as the audience. When there was singing without amplification, the keyboards almost covered the vocals entirely.

Trisha Martin's choreography was delightful. It was well suited to the dancers' abilities, and was a joy to watch. There was one dancer, however, who obviously did not know the steps and was constantly a half step behind, watching the others for cues. Perhaps a bit more attention could have been paid to preparation.

Music Director Mose Pleasure III had his work cut out for him with the close harmonies and dissonant chords. He rose to the challenge, as the cast was spot on. The voices blended well, except for the sound problems. His backup keyboards were impressive and beautiful.

Jo Alamares' set was simply elegant. A few large pieces were manipulated in various combinations and worked well to form the different locations. The lights, designed by Hannah Winkler, were a fitting accompaniment to guide the viewer and set the tone. David Morley's projections also provided information and assisted in setting the mood. Props and costumes were lovely and blended well with the rest of the production.

Mike Mazur's direction was hit and miss. He was obviously skilled in guiding the cast to deliver the story with a range of emotion, but there were a few directorial choices I questioned. Quasimodo indicated at one point that he was deaf but read lips, however throughout the show he reacted to other characters who were not facing him. I was disappointed that the only attempt to turn Nicolas into the monster he was said to be was a dirty face and a limp. I had hoped for some kind of prosthetic or other makeup convention that would cause him to be less attractive. There was also mention in the playbill of a French diction consultant, but I did not hear any French accents.

Overall, I expected more from a theatre the size of North Texas Performing Arts. The singing and dancing were enjoyable, and the message was especially appropriate in light of current events, but the production value was lacking. Mazur had some great talent to work with, but sadly he didn't provide the direction needed to make it spectacular.
---
The Hunchback of Notre Dame runs through February 24 at North Texas Performing Arts.
For more information or to purchase tickets go to http://northtexasperformingarts.org.