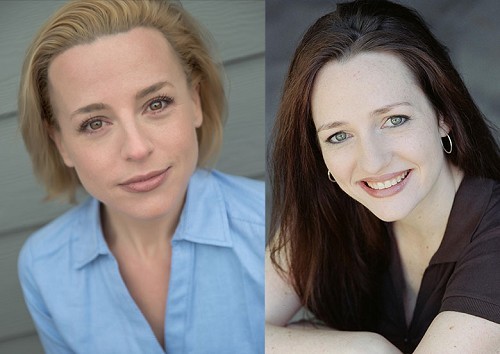 ANTARCTICA
by Carolyn Raship
Part of the 2014 Out of the Loop Fringe Festival
Risk Theatre Initiative (RTI)
Directed by Marianne Galloway and Micah Lyles
Lighting Design – Dave Tenney
Sound Design – Ashley Wood

CAST
Marianne Galloway – Winnie
Jessica Cavanagh – Magda
Chad Gowen Spear – Polar Bear/The Boys/The Sign
---
Reviewed Performance: 3/7/2014
Reviewed by Mary L. Clark, Associate Critic for John Garcia's THE COLUMN
Remember Gilda Radner's character on SNL, the one who is in her room, pretending to be a princess saved by her prince, or an explorer going on great adventures? Did you play pretend too, after the lights were supposed to be out? . . . I certainly did. Our childhood imagination, proving anything and everything is possible, is at the very heart of Antarctica by Risk Theatre Initiative, their selection for the Out of the Loop Fringe Festival.

Risk Theatre returns to the OOLTFF with a magical journey into the minds of two, lonesome fifteen-year-old high school girls who become BBF's, and then decide to "change everything" through a fantastical trip to Antarctica while still in their school uniforms. An enchanted polar bear/man joins the fantasy tour to complicate their plans.

Winnie and Magda are complete opposites, which makes their friendship and journey to see the penguins all the more special. Winnie is the "don't think, just do" one, while Magda is more hesitant, analytical, and a maker of lists.

Actresses Marianne Galloway and Jessica Cavanagh play the young girls with "Whatever" flippancy of just about all teens. Their varied physicality and acting styles accentuate their misfit friendship, and their interpretation of that oh-so-awkward age is so spot on as to have taken me back to my own geeky self at that age.

Galloway uses some Valley Girl vocal inflections, and reminded me of a cross between Lindsay Lohan and Jimmy Fallon's "Ew" girl! Winnie's "bi-polar" flip from apathetic school girl to enthusiastic adventurer should be familiar to those who have a teenager in their home. Cavanagh's wonderful comedic timing assist shy Magda come up with the best one-liners. She mixes a bit of droll, a touch of snide, and quirky facial expressions to become the play's emphatic character.

Chad Gowen Spear portrays the polar bear, some high school boys, and assists by holding up signs to either define a scene or further the story. Early signs, however, were in dim light so the audience had to play quick catch up to the plot.

Director Marianne Galloway and Micah Lyles keep it all pretty simple. Accented by pop music, they use two school desks, minimal props and costume changes to keep focus on the girls' relationship. School backpacks, umbrella for a tent, and Magda's all-important tape recorder beautifully reflect the girls' imagination and the immediacy of their fantasy adventure.

Antarctica is a semi-dark comedy about the pain of growing up, about change and discovery. It is also about unlikely friendship that can withstand all the change and years, and endure.
---
ANTARCTICA
Risk Theater Initiative
Final performances on Friday, March 14th at 7:30 pm, and Sunday, March 16th
at 5:00 pm
Part of the 2014 Out of the Loop Fringe Festival
Other reviews from the festival:
An Evening with DNCB
Antarctica
Beware of Plastics
Butcher Holler Here We Come
Express From 59th
Falling Man
Honky
(K) New Order
Mozart's Muze
No Show: A One Woman Show
One Raelette's Journey
Passport to Womanhood
Don't Miss These Latest Reviews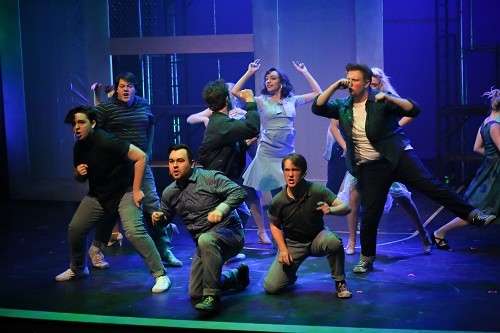 Closes on
7/10/2022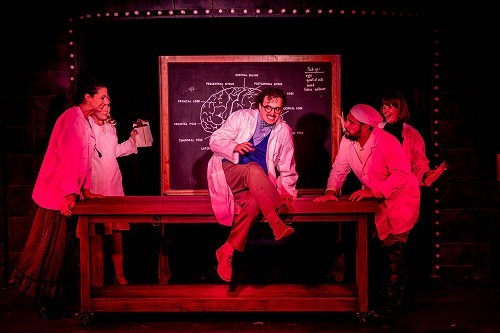 Closes on
7/23/2022